Music artists are startups, and Silicon Valley is knocking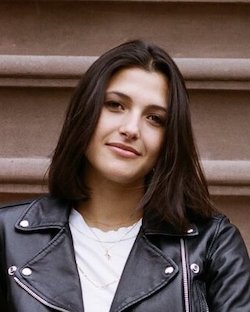 Music artists are startups, and Silicon Valley is knocking
With big-name catalogue sales at one end, and alternative music funding at the other, the music and finance businesses are increasingly intertwined. Among our 2022 predictions is that fintech will be the hot, new music tech trend, with deals like Square's acquisition of Tidal capping off 2021. Last week saw another related announcement: beatBread, a company that offers independent artist advances and has partnered with UnitedMasters, raised $34 million in seed funding. Today's artists need innovation in two areas: new ways to make money (outside of the streaming system) and new ways to access capital (outside of the label system). The latter requirement is what fintech companies intend to serve.
In this new landscape, music artists are increasingly operating like mini startups. However, the productisation of music rights also creates new frictions. Artists' incentives, success metrics and outcomes do not always dovetail with the finance world, and some of the new artist financing companies that are attracting attention may be effectively applying shiny, new branding to old systems.
Artists are startups
Independent artists today go through many of the same processes as startup owners. At the beginning, they face a high degree of uncertainty and a high failure rate. Because they "need money to make money", they seek backing from investors, to whom they need to "sell" their brand, using data to predict future revenue. Only a small minority will become successful.
Record labels have traditionally served the "investor" role for artists (except that their investments must be paid back). But alternative financing companies, like beatBread, now offer artists loans with fewer strings attached. beatBread uses mainly streaming data to estimate future earnings and calculate an advance size of between $1,000 and $1 million for an artist. The company either advances funds against streaming royalties from the artist's existing catalogue, or from upcoming releases. Artists decide how they spend the funds and do all the marketing and other needs on their own – which brings us back to the idea that today, artists act like startups.
However, finance and music have obvious clashes. Artists are inherently creative people who do not always have (nor want to have) music business knowledge, which is part of the appeal of signing with a record label in the first place. Startups usually solve a problem or need (e.g., CashApp lets friends easily split the dinner tab), but if anything, the needs solved by music are psychological. Unlike most businesses, music success is rooted in ever-shifting cultural trends. Meanwhile, with 60,000 songs uploaded to Spotify per day, there are likely far more new artists emerging at a faster pace than there are new startups.
Finally, in the startup world, investors make more money if the startup becomes successful. But artists use alternative financing companies to get off the ground, after which they will (presumably) either self-sustain or sign with a label. For this reason, companies like beatBread depend on a continuous supply of emerging talent.
Music fintech: new boss, same as the old boss?
The music business' current wave of transformation is divided into two categories: concepts that fit into the traditional music industry, and concepts that build a new industry in parallel to the traditional. So where does alternative financing fit?
These companies brand themselves as revolutionary, and to be clear, they are filling emerging artists' need for access to capital. However, many bear closer resemblance to labels than they might hope, chiefly in the fact that they generate returns by spreading out their bets. The smaller number of deals that will turn a profit make up for the larger number of those which will not. Artists get to keep their masters, but artists are increasingly seeking master ownership in record contracts anyway. Some companies require that artists recoup their advances (like beatBread), while others just take a royalties split for a term of one or two years (like The Music Fund). Regardless, these companies tend to be rooted in streaming royalties, a system that pretty much everyone in the music industry agrees needs a major overhaul – not to mention that in today's world of Twitch, TikTok, and other emerging forms of consumption, it feels outdated to base success solely on streaming metrics.  The main difference for these companies is that they do not provide marketing, synch licensing, and other services that are typically provided by a label. The irony is that when an artist must do everything on their own, a label deal becomes more appealing, not less. 
Alternative financing can fit in the "new" music industry – fan-led funding through direct-to-fan subscriptions comes to mind – but these companies tend to straddle the line between tradition and innovation. Regardless, the current landscape necessitates that emerging artists act as startups in ways that will continue to both mirror and clash with the finance world.
As part of MIDiA's mission to understand and support artists, and work towards a more sustainable future for creators, we have launched the first tranche of our 2022 artist survey – focusing, at this stage, on North America and Canada. If you are an artist, songwriter, producer or manager, please help us by filling in the short, 10-minute survey here, and note, we are looking for 200 or so views and have five prize draws from this sample to provide $1,000 in vouchers.
Trending