Games Companies' Video Opportunity Webinar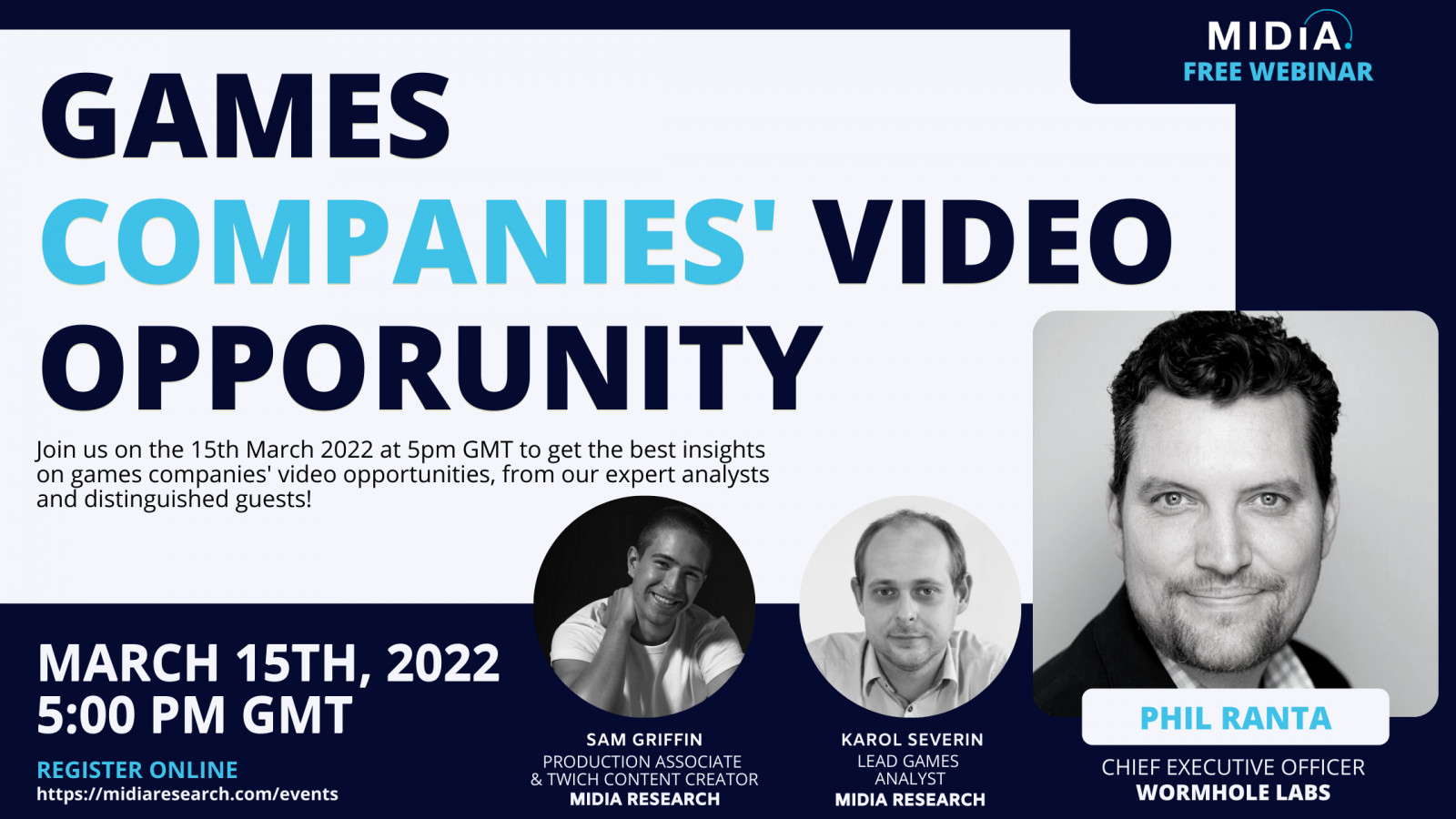 On the 15th March MIDiA held a webinar showcasing the best insights from our expert analysts and distinguished guests on games companies' video opportunities. As the games industry is transitioning from unit sales towards engagement-led spending, coupled with the creator market growing, games videos are starting to play a much more substantial role for games companies and creators than ever before. We will be using the session to deep dive into how this would work, the size of the opportunity and the type of companies and creators best suited for this opportunity.
MIDiA's lead games analyst, Karol Severin, presented his key findings, followed by a panel with former head creator at Facebook, Phil Ranta and games community builder, Sam Griffin.
You can replay this event back on YouTube