Kwebbelkop and WatchMeForever
Novelty appeal or AI revolutionaries?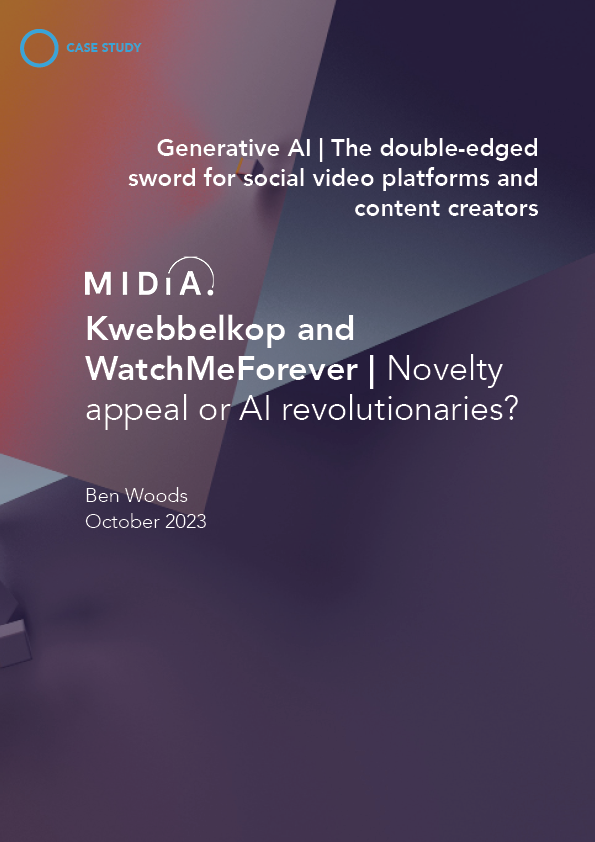 Already a client? Log in to read this case study. Become a client or purchase the associated report.
Generative AI is quickly moving from being a support act for content creation to becoming a content creator itself. AI engines can replicate a human creator's voice, the tone of their content, and the...