The $100m+ in-game opportunity behind music producers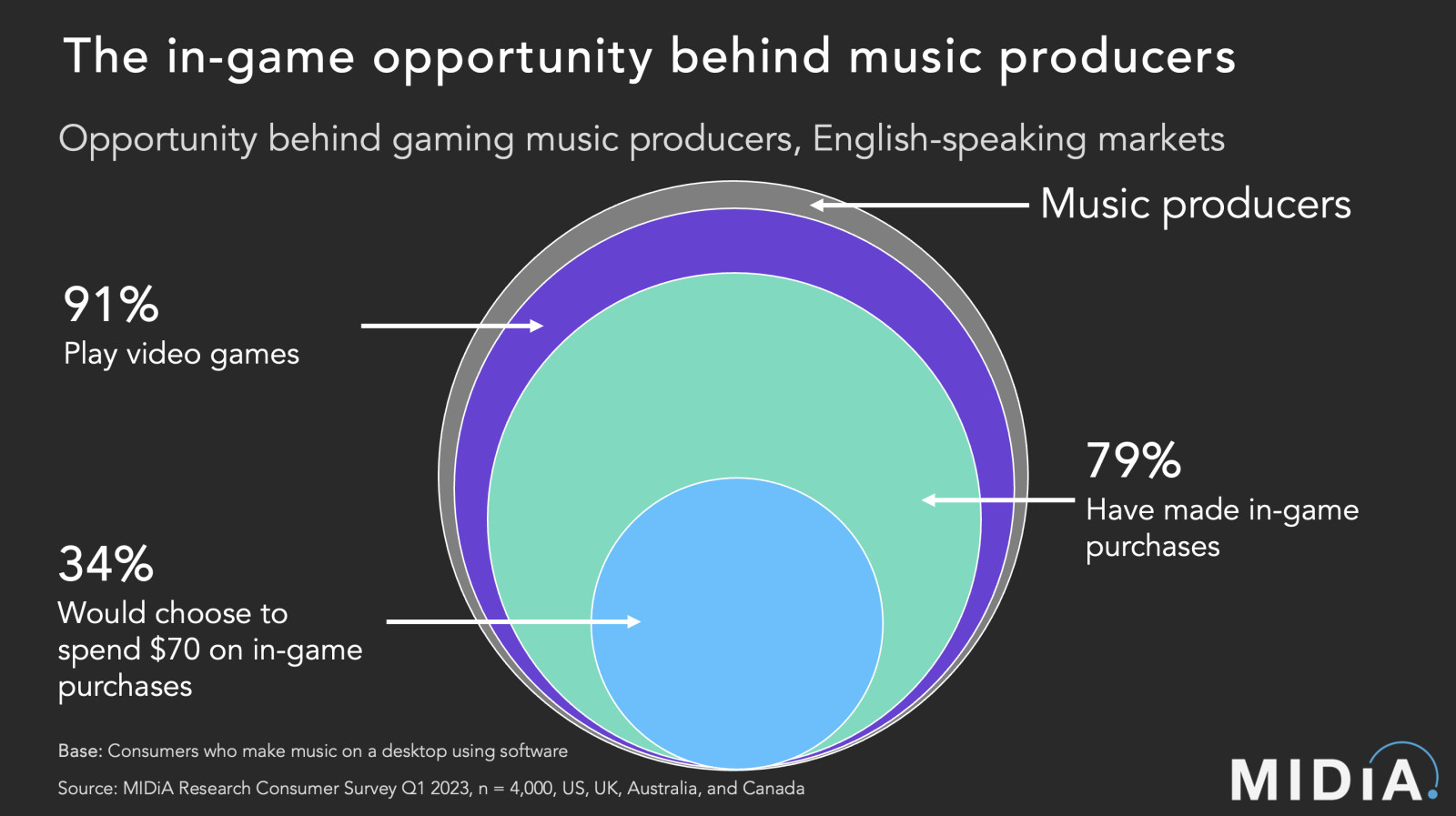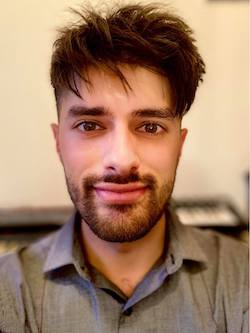 MIDiA's latest forecasts predict that the video game industry will be worth over $300 billion in 2030, a figure that makes a minnow out of a music industry that will reach $87 billion in retail terms by 2030. The music industry is actively attempting to capitalise on the opportunity video games present. However, music industry initiatives are arguably yet to eclipse the peak set by Travis Scott's virtual concert during the pandemic.
The music industry is only scratching the surface of the opportunity. The good news for music is that there is a common ground that can be the gateway to a $100 million-plus opportunity: music producers.
Most music producers are gamer
In MIDiA's consumer surveys, we are consistently seeing that more than 90% of music producers are gamers. Hypothetically, there is a market of more than 62 million music producers playing video games.
If music is going to capitalise on video games, it will have the best odds with a segment that sees both music and video games as a key part of who they are. And MIDiA's data shows that, unlike the average consumer, games closely rival music when shaping the identity of music producers.
We also see a stronger inclination for in-game spending amongst music producers. When having to choose between spending $70 on one high-profile game, a few indie games, or spending in-game, 34% of music producers chose in-game spending compared to 29% for the gamer average. As MIDiA's 2023-2030 global games industry forecast shows, this is the sector of the video game industry that is set to grow the most this decade. This is where the opportunity for the music industry lies.
The $100 million-plus opportunity
When looking at music producers who spend on in-game purchases, it would only take an average spend of less than $2 each on music-related in-game purchases to generate more than $100 million in revenue.
How realistic is this opportunity? When looking at creators who spend, the average spend on sounds is $60per year. If sounds and sample packs from producers and artists are brought into video game music-making tools, such as those recently released by Fortnite (including modular synths / drum machines and a beatmaker) it would only take a fraction of that spend to realise the opportunity.
However, the music producer opportunity should not be limited to music-making tools. Remember, producers are also some of music's biggest fans and use music to express themselves. Video game environments could potentially be the best place for the music industry to capitalise on music fandom.
Where is the licensing?
The boombox opportunity in Roblox has completely bypassed the music industry. Since the official boombox (the initial tool for playing sounds in-game) was removed, user-made boomboxes have still been selling to meet users' demands to express themselves through music. In some instances, this has been for more than 2000 Robux (i.e., $25). Furthermore, there is still no commercialisation of music codes that are being used to play music and sound FXs in the game… or for any music-related IP.
There is an abundance of fan-made (i.e., unlicensed) artist merchandise on Roblox, which recently reported $713.2 million in revenue for Q3 2023 (38% year-on-year growth). Virtual merchandise featuring Drake, Taylor Swift, Travis Scott, and other major artists are all available to buy in their marketplace. However, there are also instances of legitimate collaboration with Roblox creators. Electronic music label Monstercat is a high-profile example, having sold an in-game necklace for the equivalent of $10,000.
Collaboration instead of litigation
There is money to be made through engaging and collaborating with creators, especially fans. However, there also needs to be an official licensing process in video game environments so that rightsholders can capitalise on the opportunity rather than leaving it all to games like Roblox and its users.
This is an opportunity for the music industry and one worth collaborating on to benefit from rather than shut down. MIDiA's research shows that 79% of music producers bought at least one cosmetic in-game item (items that gamers buy to alter their character's appearance) over a six-month period.
At the rate that both music-making and in-game spending are growing, the music producer opportunity in games could far exceed all expectations by the end of the decade. All it needs is the right commercial framework that can benefit everyone.
Trending