YouTube Music Curators
Media Assets or Next-Gen Labels?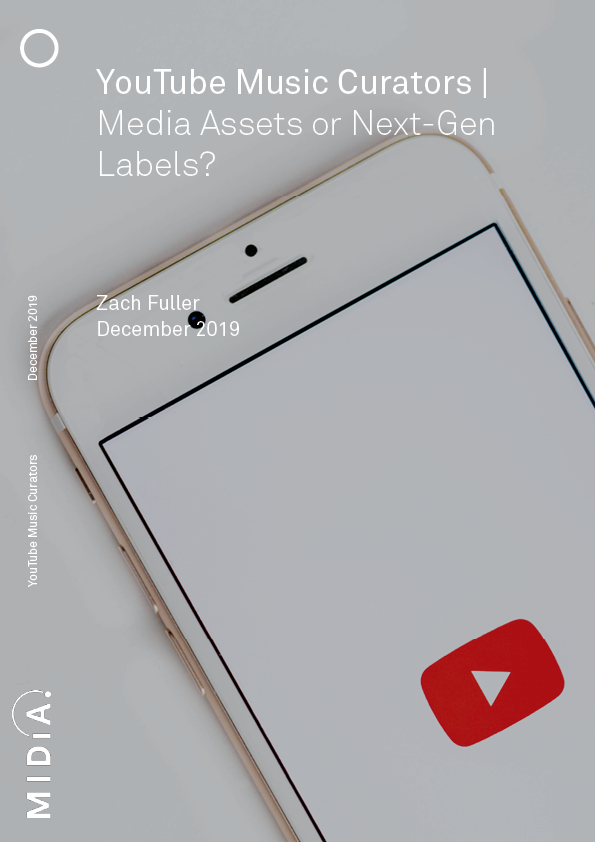 The 20,000 Foot View:  The rise of the YouTube channel curator was one of the defining stories in music throughout the 2010s, and yet in the era of global success stories such as Kondzilla and T-Series, their place in the music ecosystem is still being defined. YouTube points both towards the potential future of the label and essentially a new kind of visual media property. This report explores the economics of music on YouTube and what makes rising streaming markets such as Brazil especially favourable for these types of channels. In the context of artist marketing and rights management, a key question emerges: in a pure streaming economy without the legacy of physical and traditional copyright frameworks, are YouTube channel curators positioned to be the most successful music business models? 
Key Insights
YouTube curator

in fast-growing streaming markets benefitted

latent demand and limited competition 
Latin America

of Spotify's user base but

YouTube's music base
An average

of

year olds watch music

on YouTube compared to an

of consumers aged

and above
Between November

and 2018, YouTube paid out

in advertising revenue to the

music industry
The present

rights organisation (PRO) and collective

organisation (CMO) framework takes more

from labels than YouTube channels
YouTube is

amenable to music channels that

its business model such as

creators and curators, which has

its growth more than traditional

video channels
Companies and brands mentioned in this report: Amazon Music Unlimited, Amazon Prime Music, Amuse, Apple Music, Beggars, Boiler Room, BuzzFeed, Deezer, Google, Google Play Music, Kondzilla, Napster, Patreon, SBTV, Spotify, Trap Nation, T-Series, Universal Music Publishing Group, YouTube, YouTube Music