Sports fan consumer snapshot, Q2 2021
US, Canada, Australia, UK, Germany, France, Sweden, South Korea, Brazil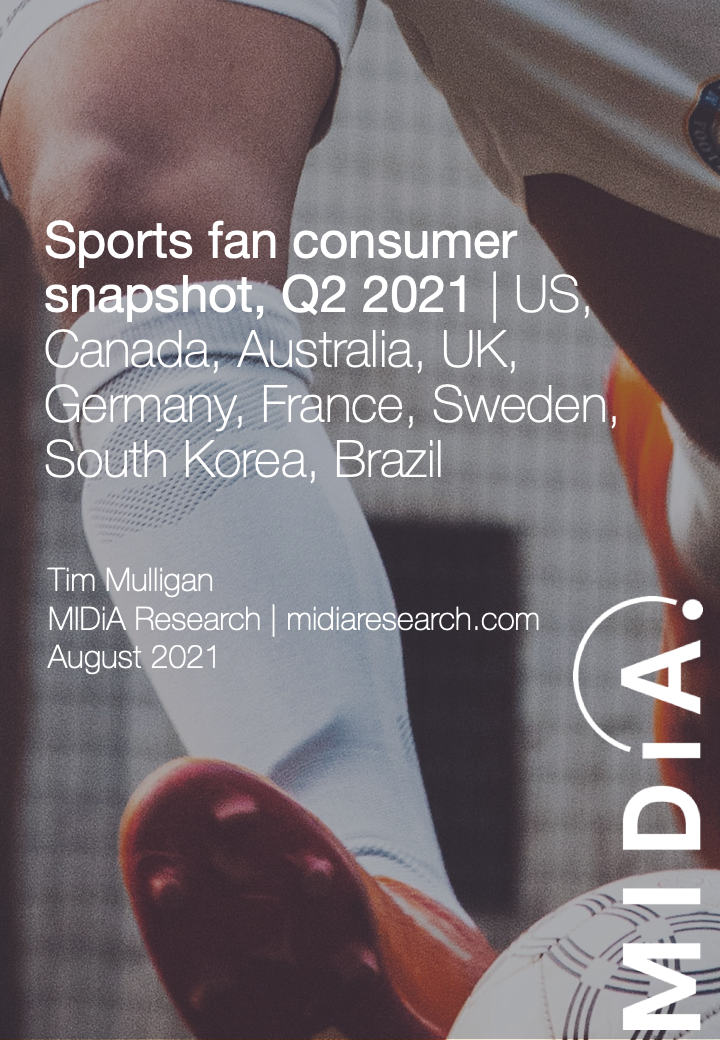 This slide deck presents sports fan consumer demand, covering video services, live TV sports viewing, sports highlight viewing, free live digital sports viewing, device viewing, sports betting, fantasy sports penetration, TV genre preferences, and sports type preferences. The accompanying dataset includes the demographic breakdown for each segment by age 20-24, by distribution (absolute numbers of consumers), and by penetration (percentage of engagement for each activity).
The data is sourced from MIDiA's 2021 Consumer Survey that was fielded in the US, UK, Australia, Canada, Germany, France, Sweden, South Korea and Brazil.
The total sample size of nationally representative online respondents was for each market, and the survey was fielded in June 2021.