MIDiA Data Spotlight: Music Consumption
YouTube and Radio Lead the Pack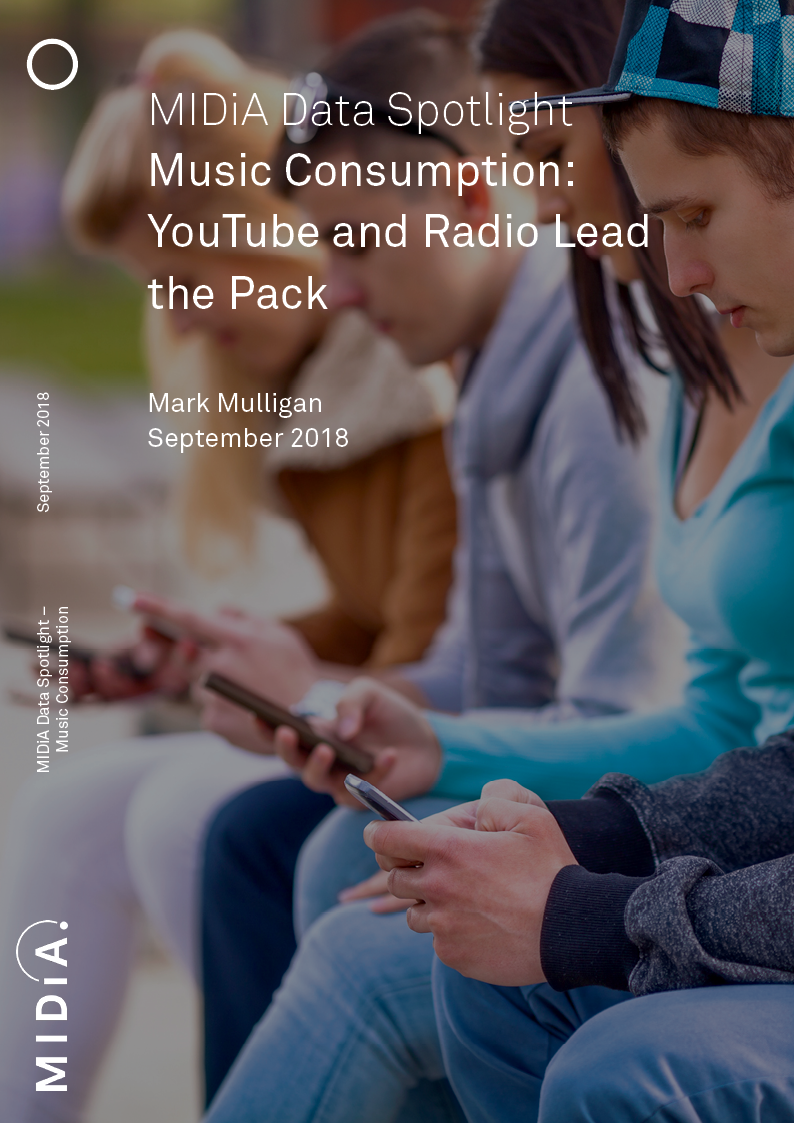 Our clients have full access to all of our reports. Clients can log in to read this report. Click here to become a client or, you can purchase this individual report.
This is part of MIDiA's data snapshot series in which we spotlight curated consumer datasets. 
Figure YouTube and Radio Dominate Music Consumption Key Music Consumption and Purchasing Behaviour, 2018
Music consumption and spending is more diversified than ever, with traditional formats still holding on to their loyal legacy audiences, while adoption of newer formats accelerates, especially among younger consumers. YouTube is now the single most widespread music activity, across ages. of consumers watch music videos on YouTube, significantly ahead of listening to music radio on
The differences are far more pronounced by age. An average of of year olds watch music videos on YouTube compared to an average of of consumers aged and above. The inverse is true of radio listening: an average of of year olds listen to music on radio compared to an average of of consumers aged and over. YouTube is replacing radio as the main way of listening to free music for younger consumers.
Free audio streaming is well established on penetration but still some distance from both radio and YouTube. Meanwhile, all purchasing behaviours are each below penetration. So, free still accounts for the overwhelming majority of music listening audiences, across both analogue and digital formats.