The great monetisation reset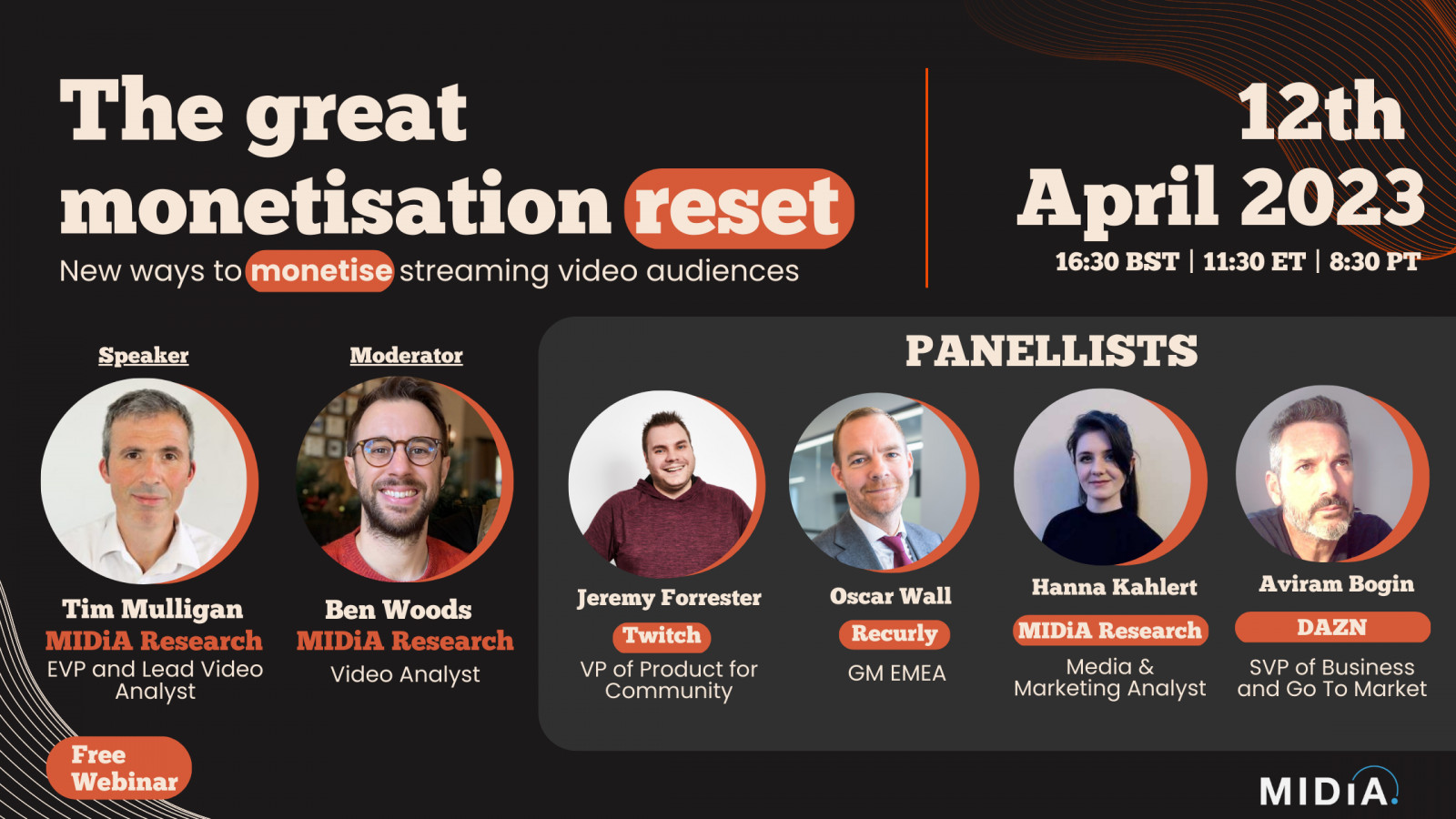 Join us for this informative webinar on April 12th, 2023, at 4:30 pm BST | 11:30 ET | 8:30 PT, where our expert panel will explore key strategies to boost revenues in the dynamic and continuously evolving world of streaming TV and social video.
With subscriptions slowing down and increased competition, it is crucial to shift the focus to building fan engagement and enhancing the quality of interaction to supplement traditional revenue models, like subscriptions and ads. Our panel of experts will discuss how to leverage untapped opportunities for incremental revenue growth through dynamic pricing, digital merchandise, and social shopping.
We are excited to welcome MIDiA's Lead Video Analyst, Tim Mulligan, for a 15-minute presentation, followed by a 35-minute panel discussion led by Ben Woods, MIDiA's Video Analyst, and featuring our distinguished guests:
Jeremy Forrester, VP of Product for Community, Twitch
Oscar Wall, GM EMEA, Recurly
Hanna Kahlert, Media & Marketing Analyst, MIDiA Research
Aviram Bogin, SVP of Business and Go To Market, DAZN X
Take advantage of this chance to gain valuable insights into TV and social video streaming. Register today and secure your spot!
You can replay this event back on YouTube