Spotify expands the solutions to creators' discovery problem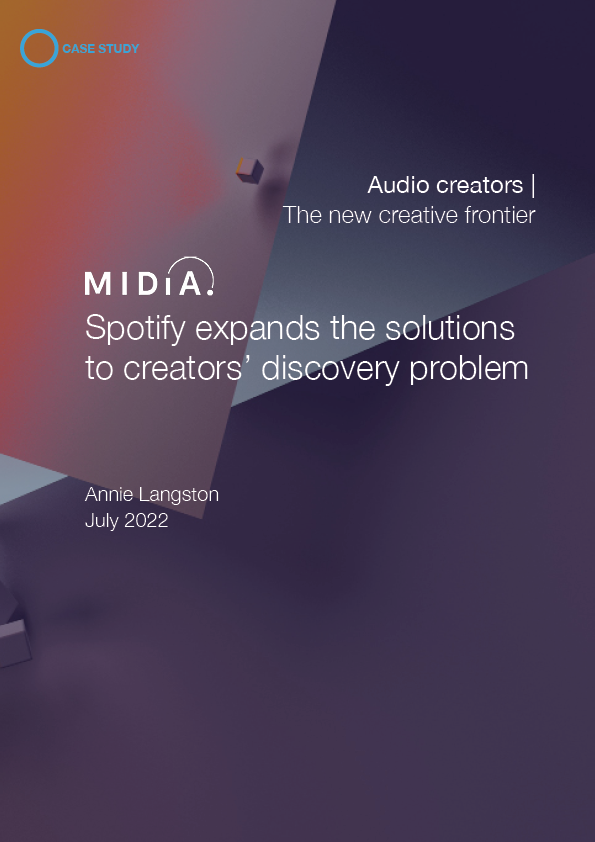 Already a client? Log in to read this case study. Become a client or purchase the associated report.
The audio market's growth will rely on the ability of platforms to service creators, especially as the barriers to entry continue to lower. One of the key challenges for audio creators is discoverability,...