KERV Interactive dives into mainstream shopping TV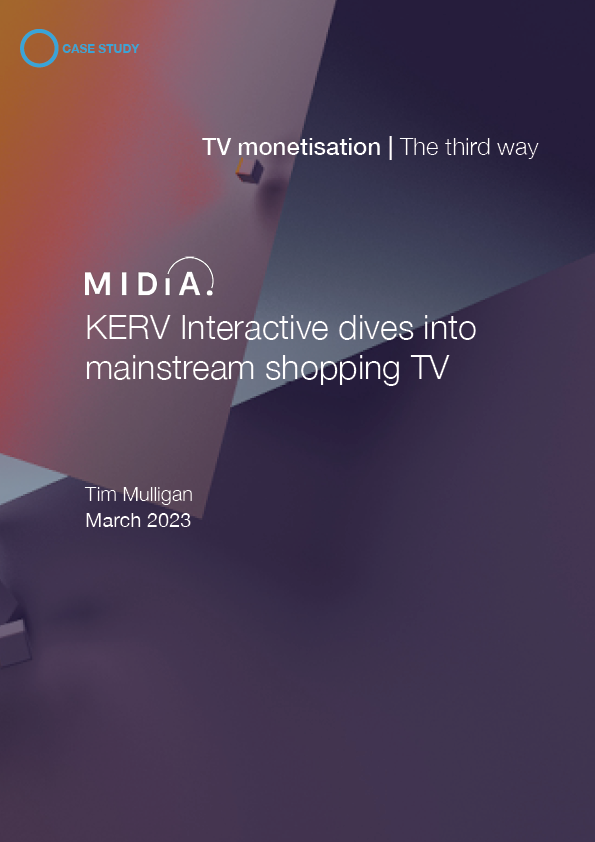 Already a client? Log in to read this case study. Become a client or purchase the associated report.
KERV Interactive (founded in 2017 and listed under the trading name of Grabit Interactive Media, Inc.), through its NBCU partnership and funding, is well positioned to be at the vanguard of third-way monetisation...