Hulu and the case for hybrid ad-supported SVOD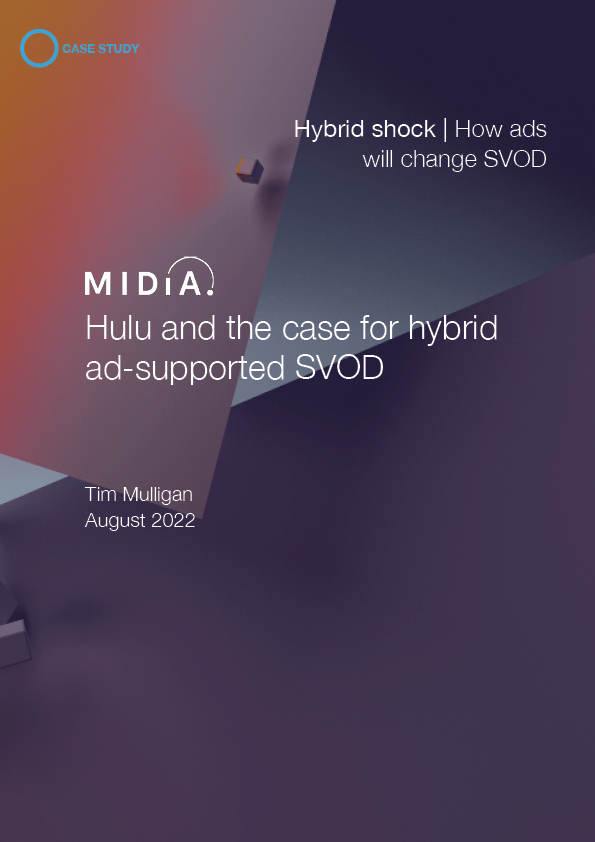 Already a client? Log in to read this case study. Become a client or purchase the associated report.
Launched in October 2007, months after the launch of Netflix's streaming video service (until that point, Netflix had been a mail-order DVD subscription business), Hulu united Comcast Century Fox, Time...