Why Did Facebook's EPL Rights Deal Collapse?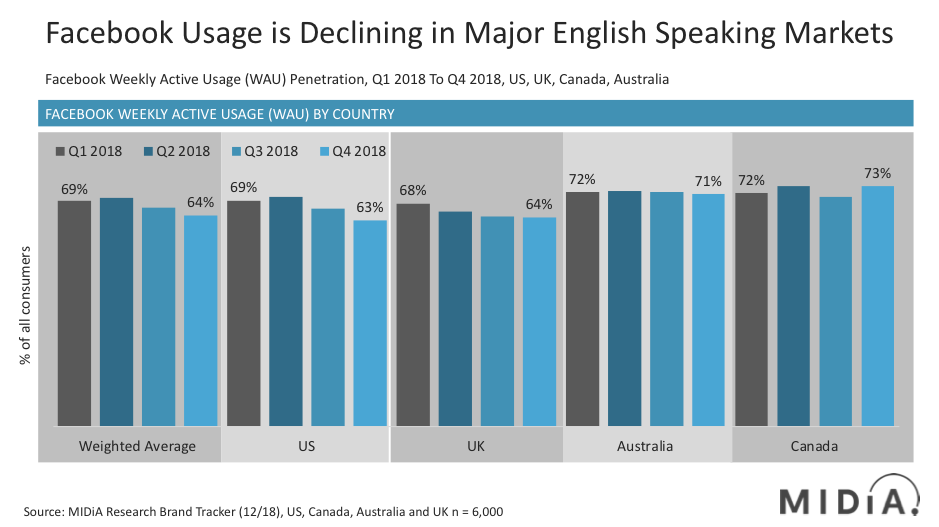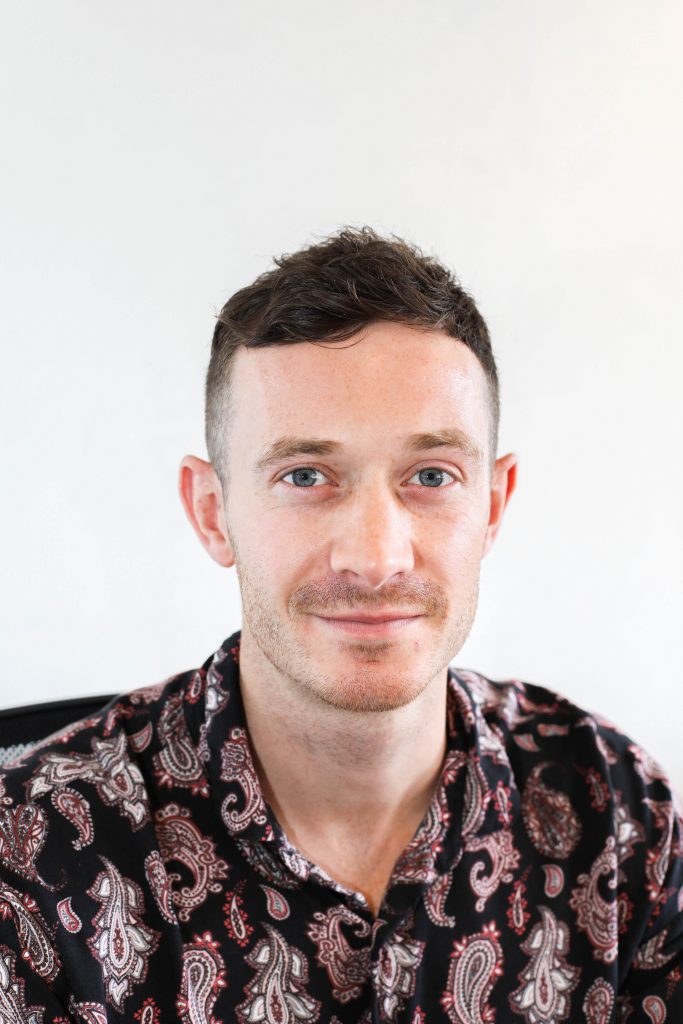 The English Premier League (EPL) is now back on the market with its rights for Thailand, Laos, Cambodia and Vietnam following its deal with Facebook collapsing.
Back in July 2018, the social media giant acquired the exclusive rights to stream 380 EPL matches in the Asian territories for $265 million over three seasons, outbidding traditional networks BeIN Sports and Fox Sports Asia in the process. Facebook's Asian EPL rights were due to commence this August and continue until the 2021 season culminated.
It transpires that the deal was never finalised, with Facebook having entered into a 'standstill agreement' with the EPL which effectively gave them an exclusive window for negotiating as the highest bidder. The lack of news surrounding reasons for this collapse could be more significant than first thought.
Facebook's Dwindling Global Brand Image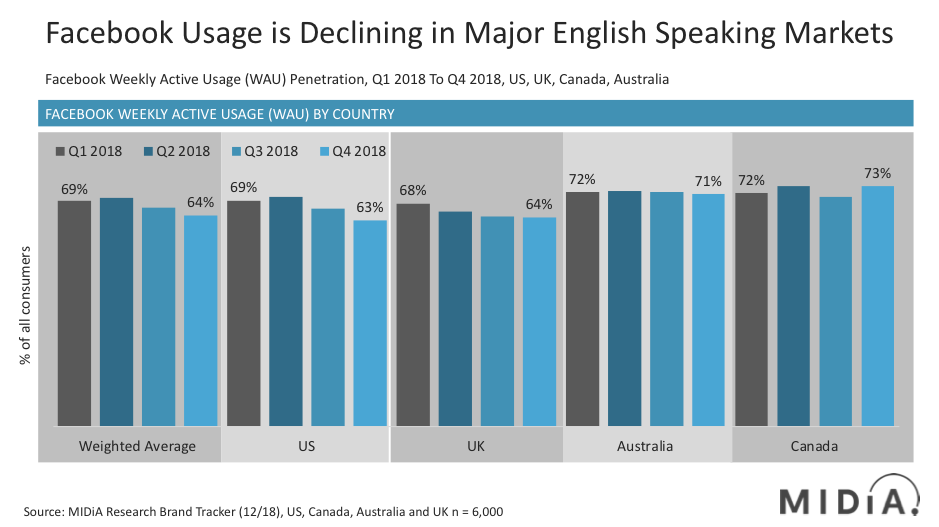 Ever since news of the Facebook and Cambridge Analytica data hijacking scandal broke in March 2018, data privacy has been at the forefront of the tech majors fight for consumer retention. According to MIDiA Research's quarterly consumer survey, Q2 in the core English speaking markets saw an initial bump in Facebook weekly average usage (WAU); however, between Q1 and Q4 2018 the weighted average declined five percent. Another important factor driving this decline is that a large portion of Facebook's user base migrated off of its core platform and onto its other apps – Instagram, WhatsApp, and Messenger – at a detriment to its core revenue stream.
The 'standstill' could be contributed to by the EPL wanting to renegotiate the price, due to Facebook's declining userbase and loss of valuable consumers migrating off its core platform. MIDiA Research's global bi-annual survey showcased a declining userbase, with Facebook WAU declining one percentage point to 68% penetration. This, coupled with decreased consumption of video and viewing live video on Facebook, both declining two percentage points to 45% and 22% respectively, would support the theory.
The EPL – who have a global brand image to protect – could have been renegotiating a higher price over the exclusivity of streaming its premium rights due to the dis-reputed Facebook's declining userbase and tarnished brand image, with Facebook refusing to compromise.
Facebook missing out on advertising opportunity:
Although Asia-Pacific accounts for 38% of Facebook's daily-active-users (DAU), only 17% of advertising revenue comes from the region. While Asia-Pacific's advertising revenue grew the most year-on-year (42%) for all reported regions, average revenue per user (ARPU) highlights why Facebook might have been less motivated to renegotiate for rights only in the Asian territories. Advertising ARPU for Asia-Pacific users was only $2.94 in Q4 2018, 3.7 and 11.6 times smaller than European and US / Canadian users generate respectively.
This experiment in premium live sports would have allowed Facebook to not only grow a relationship with one of the world's most valuable franchises but would have also allowed Facebook to test the appetite for streaming sports via the Facebook platform. To put the experiment into perspective, hypothetically had Facebook tried to secure exclusive UK domestic EPL rights for 2019-2022, it would have had to pay 23.5 times more ($6.2 billion in total) than it did for the exclusive rights for the Asian territories it has now lost. This missed opportunity would have provided invaluable insight ahead of when the next domestic EPL rights contract comes up for renewal in 2022.
Overall, Facebook's video engagement has failed to generate the uptake necessary to take consumer attention away from streaming heavyweights Netflix and Amazon Prime, as well as other sport-centric services. Coupled with a tarnished brand image, Facebook might struggle to broker future deals with premium rights holders if this decline continues.
Trending