Universal Search – The Gaping Hole in Streaming Video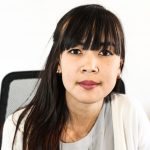 The day is done and you are slouched on the sofa, ready for some binge watching. But how often have you found yourself aimlessly scrolling through Netflix, Amazon Prime Video, Now TV etc. not knowing exactly what to watch or where to start? Not quite "feeling" it, you exit Netflix. You now find yourself leaning towards some Family Guy, but where is it? You proceed to painstakingly browse and search each and every available catch-up TV and streaming app on your set-up box. By now all that time spent searching could have been spent watching an entire episode. Most importantly, did you get to watch Family Guy? Most probably not. Chances are, you are back where you started.
If you subscribe to multiple subscription video on demand (SVOD) services and watch catch-up TV, the scenario above could be a daily or weekly occurrence – depending how often you watch TV. Do we really need a 4K, 60-inch TV? What cord cutters and cord shavers really need is a universal search function that allows users to quickly identify the show location.  There have been a number of attempts at fixing this with the most recent entry into the UK market being the Hisense Roku TV.
As part of Roku's international expansion, the Hisense Roku TV was made available in the UK for Black Friday sales (November 29) at Argos. The Hisense Roku TV features Roku's signature FreeView Play, live TV and on-demand content from BBC iPlayer, ITV Hub, All 4 and My5. Consumers can expect advanced features like universal search and private listening. The universal search function will prove handy for the UK audience as it remains a nation of catch-up and live TV viewers. MIDiA's Q3 video survey recorded 26% of UK respondents watch catch-up TV, as compared to 4% of US respondents. Additionally, 57% of UK respondents still watch live TV in comparison to 49% of respondents in the US and Germany.
Through the Roku Universal Search, users can locate content by show title, cast, year of release, etc. This search can be done via the Roku remote control or mobile app by typing or using voice assistant. Roku claims that the search works across SVOD, pay TV channel apps, OTT apps and transactional video on demand (TVOD) apps.
TV remains to be the most preferred platform to watch TV shows and movies, with 83% and 87% of US and UK consumers doing so. Roku's attempt to solve this is the latest attempt to restore usability in the post-linear landscape.  As streaming becomes the default viewing experience, consumers will increasingly expect TV content providers and distributors to offer a better solution to the current state of endless searches which TV viewers go through.
That said, the Hisense Roku TV is not without weaknesses. While its user interface focuses on simplicity, it lacks the modern and sleek interface that the Android TV has. As pointed out by Android Central, Roku's voice feature is not as comprehensive as the Android TV. The Roku voice control enables users to search for show titles and actors; the Android TV's Google Assistance allows users to search beyond TV shows, i.e. you can ask about the weather and everything else that comes with the full-fledged Google Assistance experience.
In short, the universal search function remains to a gaping hole in this video streaming world. The Roku universal search, while impressive, is dependent on content providers to integrate with Roku search in order for the search function to work comprehensively. While we are currently in an era of metadata sharing between streaming services, this is unlikely to continue as the pressure to create siloed ecosystems increases. Telcos and tech majors are increasingly investing in streaming, forcing third party content providers into exclusive partnerships. If this trend continues to play out, then Roku's Universal search feature – while a welcome solution – may only prove to be a temporary fix.
Trending