The Meta Trends that Will Shape 2019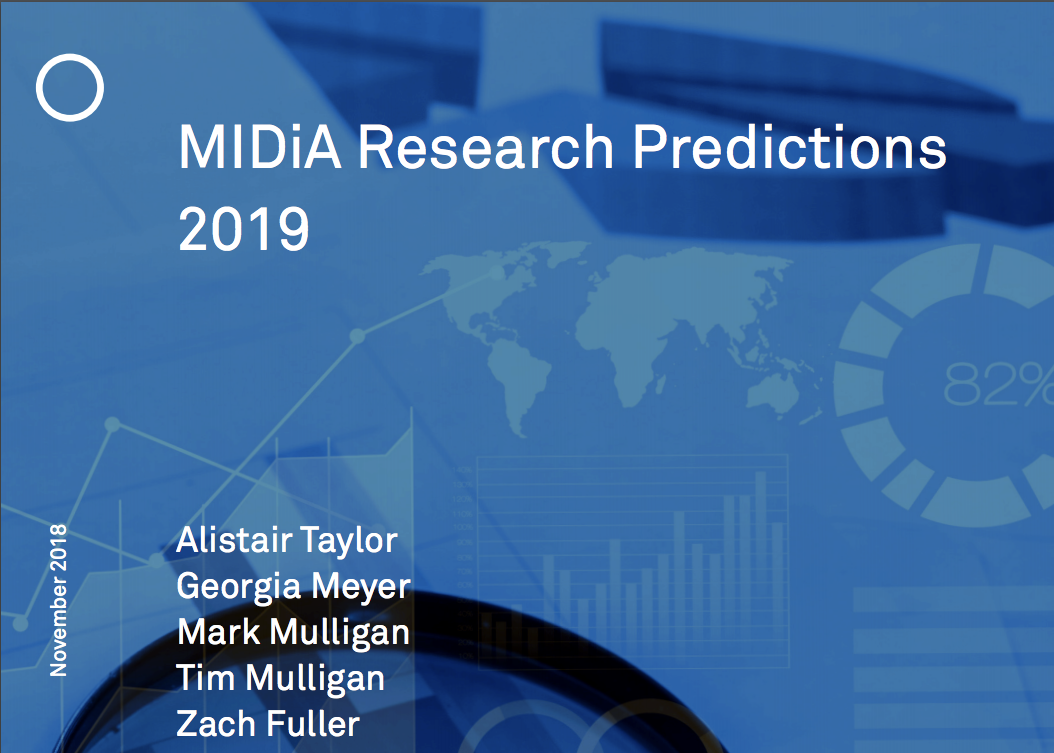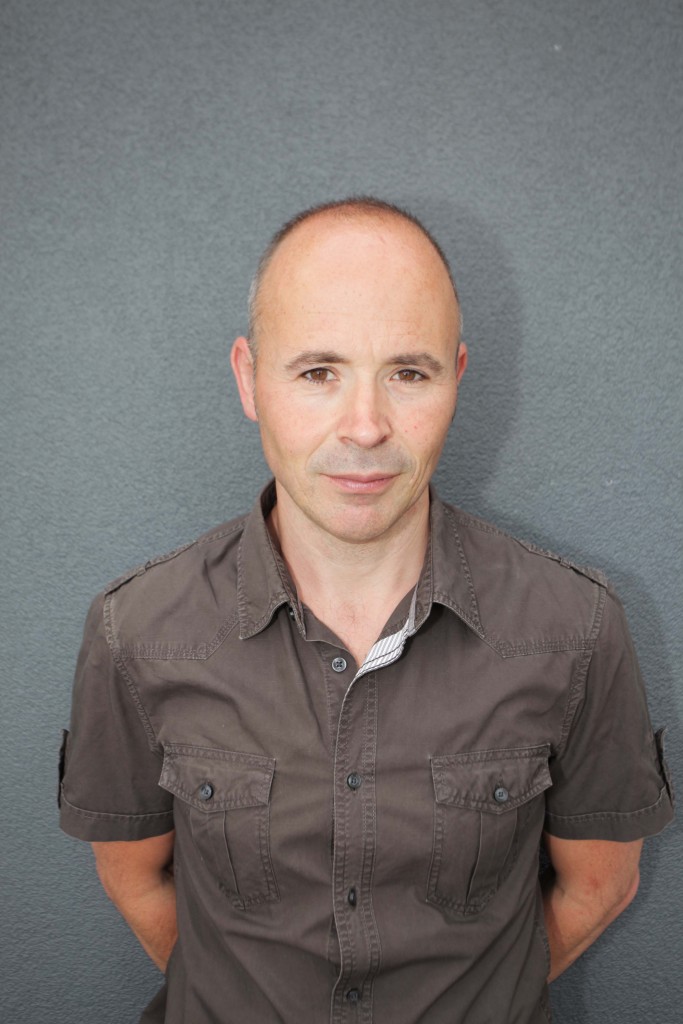 MIDiA has just published its annual predictions report. Here are a few highlights.
2018 was another year of change, disruption and transformation across media and technology. Although hyped technologies – VR, blockchain, AI music – failed to meet inflated expectations, concepts such as privacy, voice, emerging markets and peak in the attention economy shaped the evolution of digital content businesses, in a year that was one to remember for subscriptions across all content types. These are some of the meta trends that we think will shape media, brands and tech in 2019 (see the rest of the report for industry specific predictions):
Privacy as a product: Apple has set out its stall as the defender of consumer privacy as a counter weight to Facebook and Google, whose businesses depend upon selling their consumers' data to advertisers. The Cambridge Analytica scandal was the start rather than the end. Companies that can – i.e. those that do not depend upon ad revenue – will start to position user privacy as a product differentiator.

Green as a product: Alphabet could potentially position around environmental issues as it does not depend as centrally on physical distribution or hardware manufacture for its revenue. For all of Apple's genuinely good green intentions, it fundamentally makes products that require lots of energy to produce, uses often scarce and toxic materials and consumes a lot of energy in everyday use. Meanwhile, Amazon uses excessive packaging and single delivery infrastructure, creating a large carbon footprint. So, we could see fault lines emerge with Alphabet and Facebook positioning around the environment as a counter to Apple and potentially Amazon positioning around privacy.

The politicisation of brands: Nike's Colin Kaepernick advert might have been down to cold calculation of its customer base as much as ideology, but what it illustrated was that in today's increasingly bipartisan world, not taking a position is in itself taking a position. Expect 2019 to see more brands take the step to align themselves with issues that resonate with their user bases.

The validation of collective experience: The second decade of the millennium has seen the growing success of mobile-centric experiences across social, music, video, games and more. But this has inherently created a world of siloed, personal experiences, of which being locked away in VR headsets was but a natural conclusion. The continued success of live music alongside the rise of esports, pop-up events and meet ups hints at the emotional vacuum that digital experiences can create. Expect 2019 to see the rise of both offline and digital events (e.g. live streaming) that explicitly look to connect people in shared experiences, and to give them the validation of the collective experience – the knowledge that what they experienced truly was something special but equally fleeting.

Tech major content portfolios: All of the tech majors have been building their content portfolios, each with a different focus. 2019 will be another year of content revenue growth for all four tech majors, but Apple may be the first to take the next step and start productising multi-content subscriptions, even if it starts doing so in baby steps by making Apple original TV shows available as part of an Apple Music subscription.

Rights disruption: Across all content genres, 2019 will see digital-first companies stretch the boundaries and challenge accepted wisdoms. Whether that be Spotify signing music artists, DAZN securing top tier sports rights, or Facebook acquiring a TV network. These are all very different moves, but they reflect a changing of the guard, with technology companies being able to bring global reach and big budgets to the negotiating table. Expect also more transparency, better reporting and more agile business terms.

GDPR sacrificial lamb: In 2018 companies thought they got their houses in order for GDPR compliance. Most consumers certainly thought they had, given how many opt in notifications they received in their inboxes.

However, many companies skirted around the edges of compliance, especially US companies. In 2019 we will see European authorities start to police compliance more sternly. Expect some big sacrificial lambs in 2019 to scare the rest of the marketplace into compliance. They will also aim to educate the world that this is not a European problem, so expect some of those companies to be American. Watch your back Facebook.

Big data backlash: By now companies have more data, data scientists and data dashboards than they know what to do with. 2019 will see some of the smarter companies start to realise that just because you can track it does not mean that you need to track it. Many companies are beginning to experience data paralysis, confounded by the deluge of data, with management teams unable to decipher the relevance of the analysis put together by their data scientists and BI teams. A simplified, streamlined approach is needed and 2019 will see the start of this.

Voice, AI, machine learning (and maybe AR) all continue on their path: These otherwise disparate trends are pulled together for the simple reason that they are long-term structural trends that helped shape the digital economy in 2018 and will continue to do so in 2019. Rather than try to over simplify into some single event, we instead back each of these four trends to continue to accelerate in importance and influence. 
For music, video, media, brands and games specific predictions, MIDiA clients can check out our report here. If you are not a client and would like to get access to the report please email arevinth@midiaresearch.com.
Trending