The Enduring Role of Niche VOD Services and Targeted Short Form Content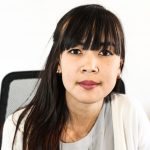 On September 19 Viacom Media Networks launched BET+, an over-the-top (OTT) service focusing on African American culture. The $9.99 a month subscription video on demand (SVOD) service is joint venture between Viacom and Tyler Perry Studios, and features over 1,000 hours of original movies and TV series from BET network and Tyler Perry.
Viacom's most recent venture includes a partnership with Facebook to produce eight short form video series that are to be released on Facebook Watch for its Southeast Asian audience. The series will feature popular key opinion leaders (KOLs) in Asia.
Two weeks ago (October 22) niche content provider Cinedigm launched BAMBU, a linear Chinese entertainment channel on its existing video on demand (VOD) service CONtv. BAMBU aims to serve English-speaking millennials and Gen Z who previously have had less exposure to quality Chinese TV content. The free ad-supported TV will feature highly acclaimed show Journey to the West, Jackie Chan's 2017 fantasy film Namiya, My Lucky Star and many more.

One would think there is already an overabundance of VOD providers and user generated content on social media platforms to last us another decade or so – yet we frequently hear of new video content providers being born, especially niche services. One cannot help but ponder if there is an addressable demand for such services. Niche services thrive because they cut through the clutter, serving a specific purpose and need. In a Netflix world, we are constantly left to discover thousands of hours of shows. Cutting through the clutter of the content library is hard, but it is not as challenging as finding a quality show and being left as a satisfied viewer at the end of it.
In a peak attention era where streaming services are constantly competing for our time, our wallet, and our attention, consumers are also becoming increasingly conscious and selective on how time is divided and spent. While it is wonderful for content providers to boast of thousands of hours of TV shows available, it becomes less meaningful when users increasingly find themselves lost and overwhelmed in this sea of content.
Apple TV+ did not launch with massive hours of content slate – it instead focuses on a few shows, highlighting quality and A-list names like Jennifer Aniston and Jason Momoa. This is more in alignment with Apple's brand of being visually sleek. The decluttering and shifting of precious time theoretically allow the consumer to focus on a few quality shows. More streaming services are beginning to experiment with weekly episode releases rather than Netflix's modus operandi of releasing complete series. Most recently, selective Netflix users can speed up shows to 1.5 times their normal speed or slow them down to half speed. This mobile-only experiment did not bode well with film makers Brad Bird and Judd Apatow, deeming it insulting to the art of filmmaking. Is Netflix trying to speed up and elevate binge watching? Have we reached the peak in the era of streaming for stream's sake?
Short form videos are popular with the younger audiences because they are not attention intensive. In a way, viewers are able to manage their own expectations because it requires less time and commitment. The return of investment is higher – less time, more time for more videos, higher chances of going viral (think TikTok). Hold on. Did I forget to mention the other new VOD in town earlier? Quibi is a new short form video service that will launch in April 2020. It has been dubbed as the Netflix for the Instagram and TikTok generation, offering quality short form shows for $4.99 per month (with ads) and $7.99 per month (ad free). While we do not know if this mobile-only service will succeed, we do know short form content will continue to thrive in the current digital environment.
Trending