The COVID Bounce: Part II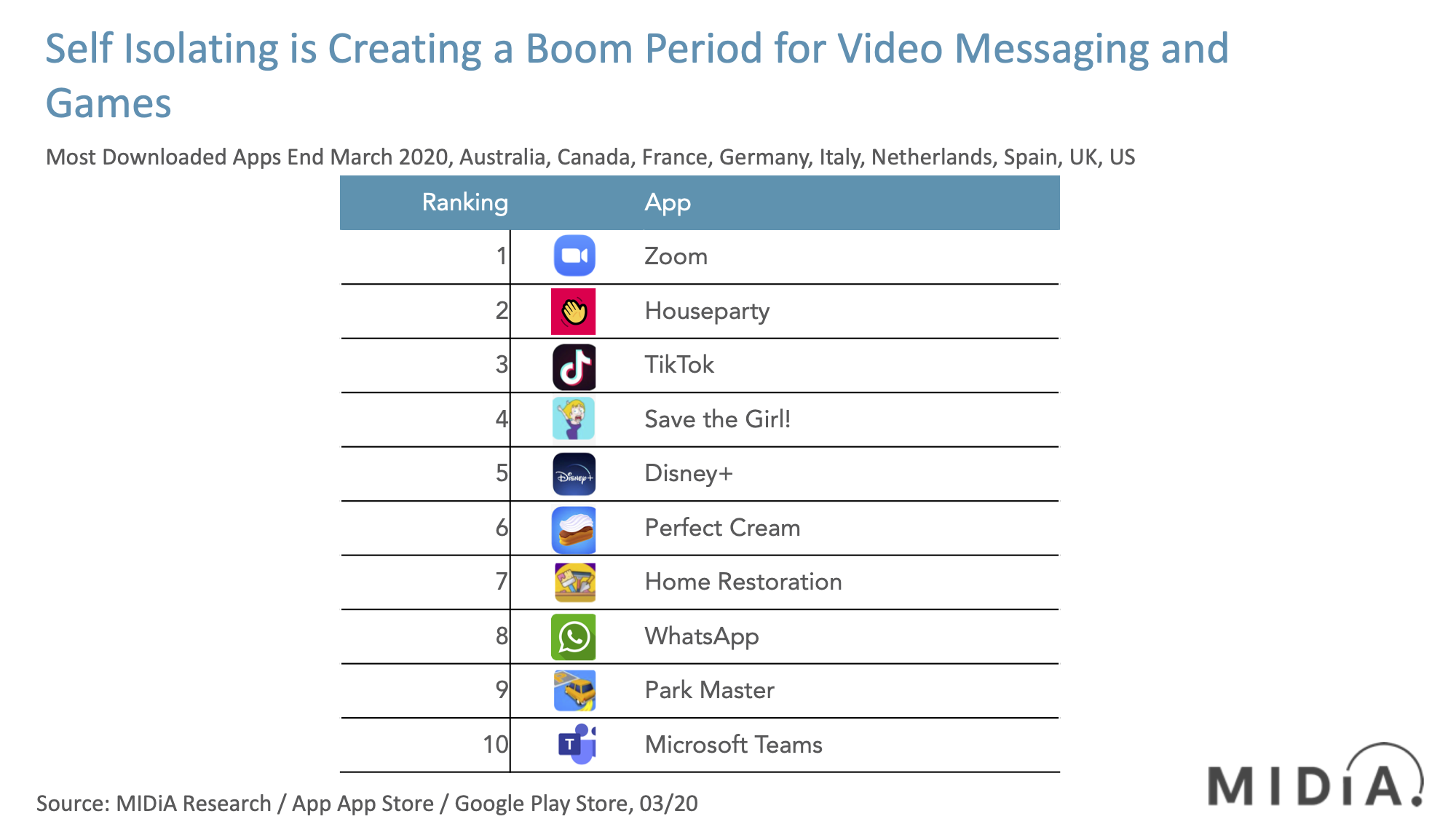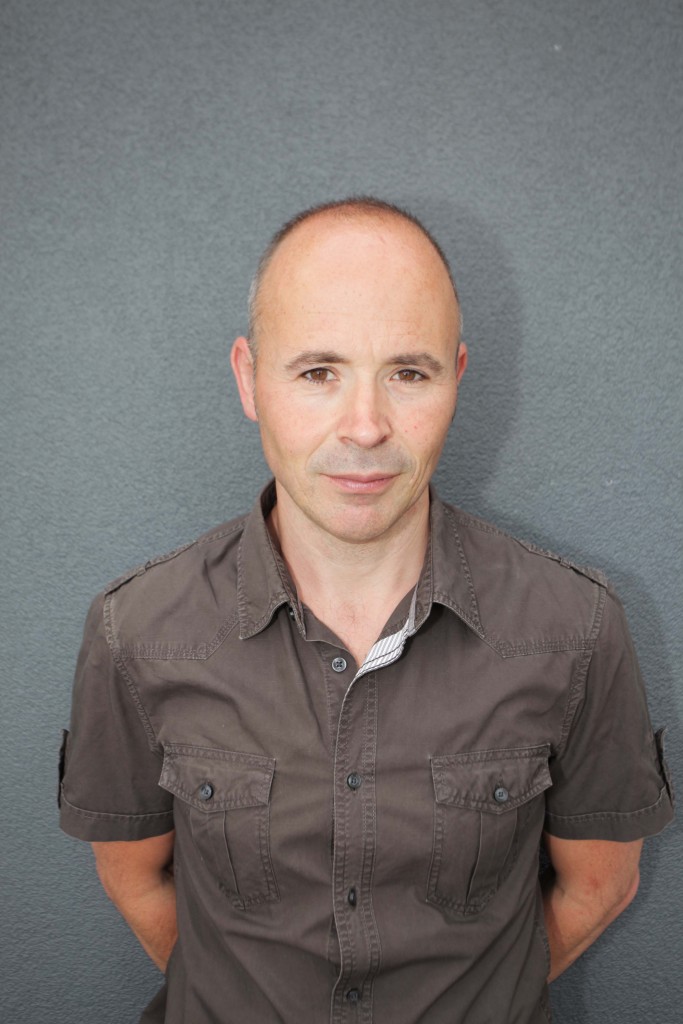 In their early stages, COVID-19 self-isolation measures have quickly created new consumer behaviour patterns, oriented around four key axes:
Communication
Entertainment
Information/news
Education (for children at home)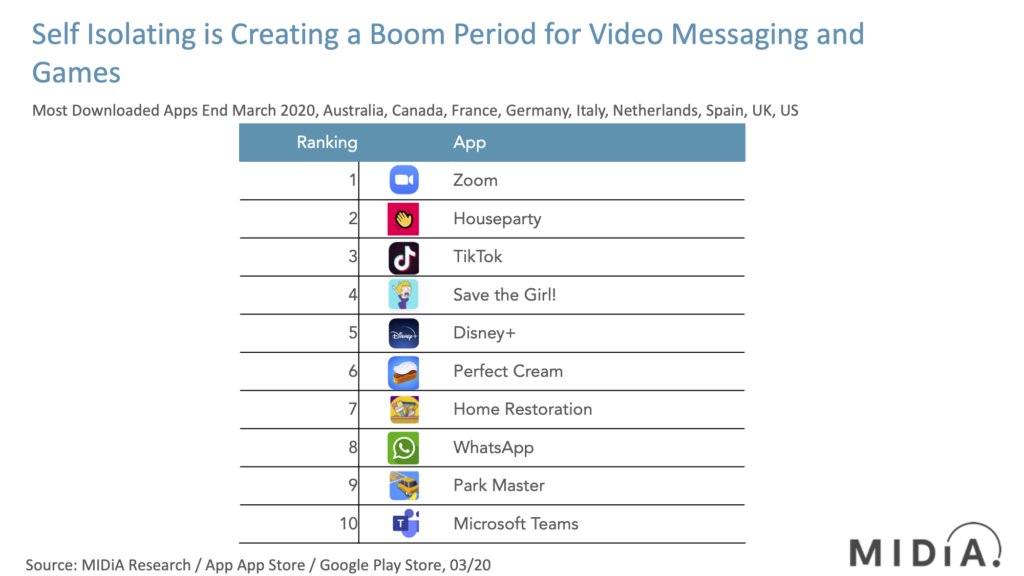 The demand for the first two of these behaviour groups is clearly illustrated by the mobile apps that consumers are downloading. Across the Apple App Store and Google Play Store, the top 10 most downloaded free apps are dominated by video communication apps and games. These types of companies have been some of the biggest winners in the early stages of COVID-19. 
Meeting the demand for human connection
The top two apps are ones that have been around for a long time but have found their moment in the current crisis. Following years establishing itself as a tool for business, Zoom has become the go-to for work-from-home staff, consumers and a host of people and small businesses looking to continue classes with students such as music classes, fitness and yoga. Zoom has managed to achieve that most elusive of consumer market forces: to become synonymous with an entire product category, much like Spotify has for music, Netflix for video Google for search and Amazon for e-commerce. 
Multiple other video communication apps such as Google's Hangouts have also grown strongly, but the biggest business-focused winner after Zoom is Microsoft Teams. Over the last half a decade, Microsoft – the original tech major – has been rebuilding its business, establishing itself once again as a global power player. With its strong focus on enterprise and utility capabilities, Microsoft could be better positioned than the consumer-facing tech majors (Alphabet, Amazon, Apple, Facebook) to weather the likely COVID-19-driven recession. Apple's Facetime has also experienced strong usage during the COVID-19 dislocation, but because it is a native iOS app does not appear in the app store charts.
Houseparty has grown fast… perhaps too fast
Houseparty has achieved a similar role for the pure-consumer side of the equation. After years of modest success – it was launched in 2016 – it has rocketed up the app store charts, with its highly social, fun focus giving it particularly strong reach among younger age groups. The early signs though are that Houseparty's owner Epic Games may not have been fully prepared for the surge in usage. While its original Gen Z and Millennial target user groups may have been tolerant of the wide social reach Houseparty delivers, there are widespread accounts in the media of older consumers reacting badly to features such as people unexpectedly joining parties who they are not close to but were automatically added when they synced their contacts to the app. Also, as with any rapid growth comes the risk of scams, as illustrated by frustrated users complaining that their payment details have been hacked via the app. Although Epic Games claims it has been the victim of a smear campaign these are all the sort of unintended consequences of rapidly growing into new user segments. Houseparty is running to keep up and risks a consumer backlash if it cannot respond quickly and robustly enough. Epic Games of course knows all about global scale success so should be able to bring the expertise to bear.
Filling the down time
The other big app gainers are games, with four placings in the top 10. While games as a wider sector has been a key beneficiary of the COVID-19 dislocation, mobile games tend to skew more towards casual gamers. Popular mobile games are often easy to play, giving them wider appeal. The four games in the top 10 – Save the Girl!, Perfect Cream, House Restoration and Park Master – are clear illustrations of bored consumers looking to fill the extra time they have on their hands. Mobile games were early winners in the attention economy but lost market share as other forms of media grew in competition. Now, with an average of 15% of new attention time being available for employed consumers – due to no commuting or going out for leisure – mobile games is enjoying a similar dynamic as in the early days of the app economy. With disruptions to TV, film and music production, this boom will likely extend – albeit at lower rates – beyond the social-distancing phase, until other media categories can produce enough new content to win back more consumption time.
Post-COVID new world order
When the COVID-19 dislocation finally ends, consumers and businesses alike will return to a state of greater equilibrium. The transition will be steady rather than instant, and newly-established behaviours will take time to change. However, the point from which they will change will be different from today as consumers and businesses are still only beginning to establish new forms of normality in these abnormal circumstances. However, what is clear is that consumers and businesses will take with them into the post-COVID world new perspectives on life and behaviour. 
Video messaging was already on a strong upward curve but COVID-19 has accelerated that by rapidly expanding its business use and pushing it to older, more mainstream audiences more quickly than it would otherwise have done. When the COVID-19 dislocation subsides, video messaging is one of the activities that will have a higher usage watermark than before the crisis.
Trending