The attention economy after the lockdown boom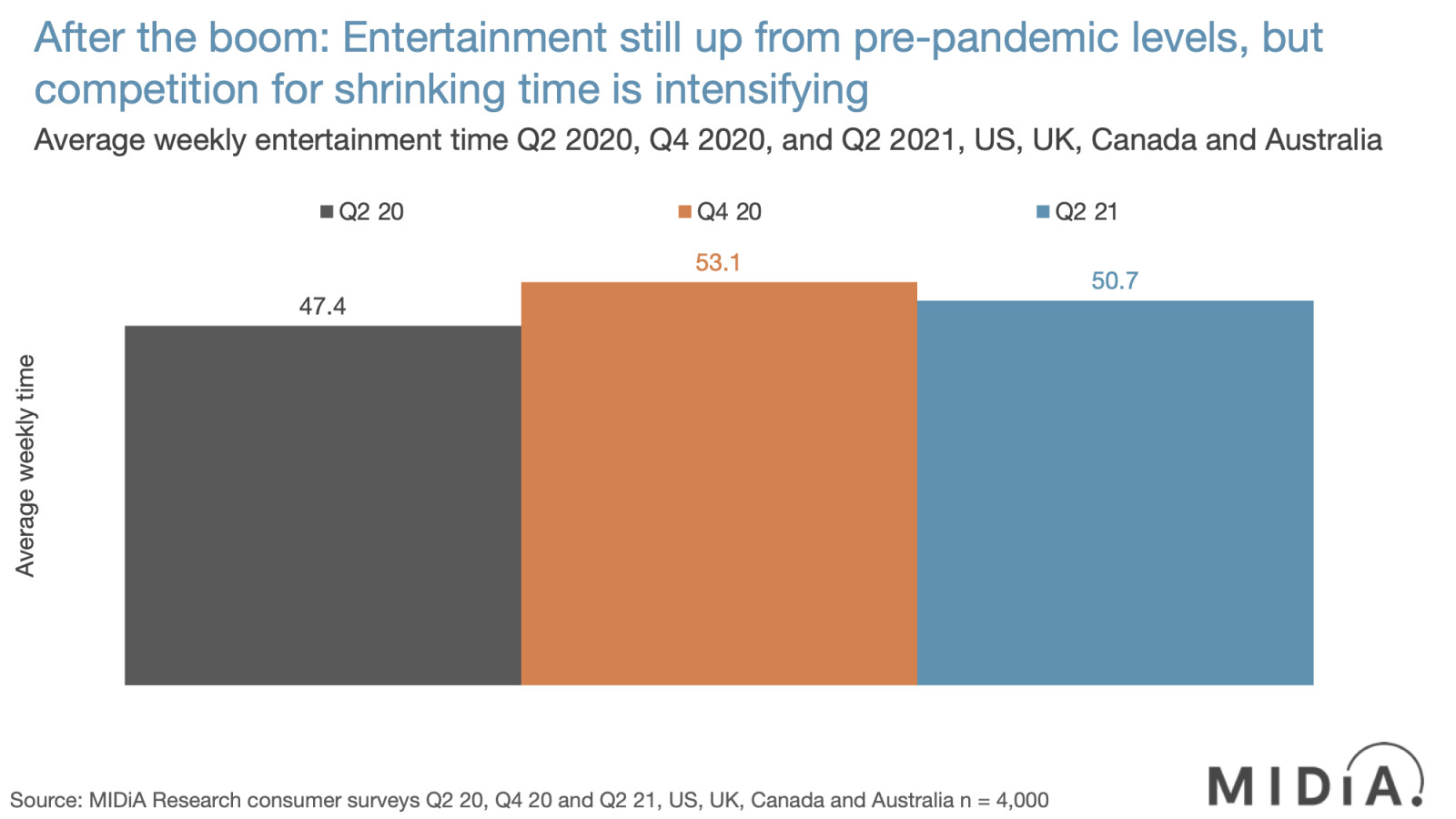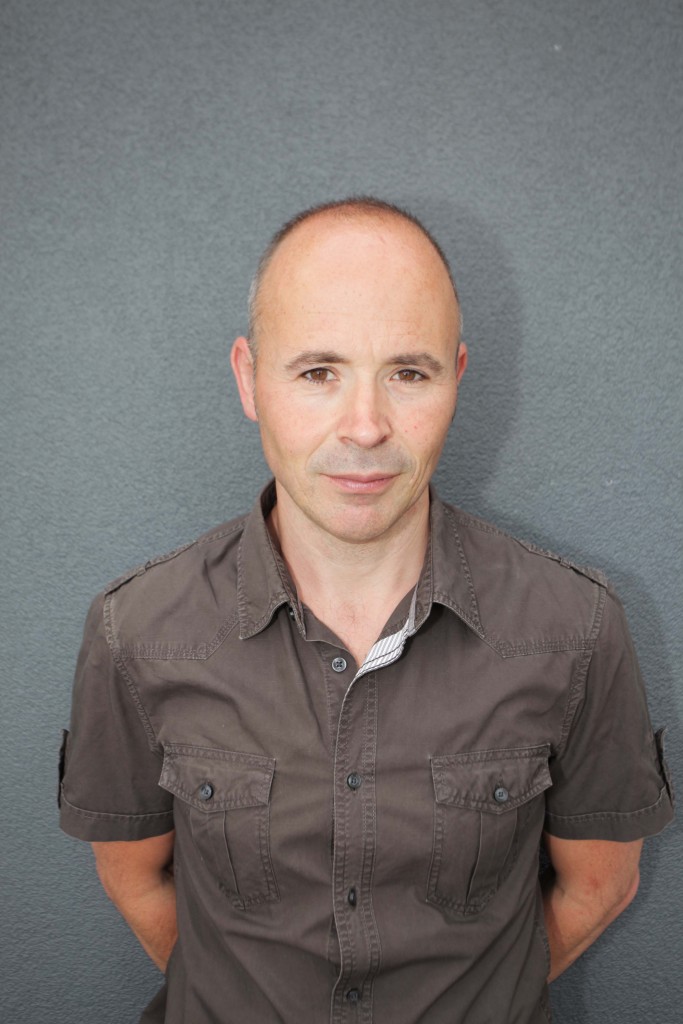 The attention economy is the cornerstone of all entertainment businesses. Throughout the 2010s, it just grew and grew, with more and more digital entertainment options filling consumers' downtime. Staring out of windows and being bored at bus stops was replaced by Netflix, Fortnite, Spotify, Instagram and TikTok. Then, as the decade drew to a close, the attention economy became saturated. Instead of competing for unused hours, everyone was competing with everyone else. Cue Netflix's cofounder and CEO, Reed Hastings, to claim he was competing more with Fortnite than he was HBO. This binary equation did not have time to really bite before the global pandemic hit, suddenly turning back the attention economy clock. More people stuck at home with more time on their hands and money in their pocket resulted in a 12% boost to the attention economy. But it was clear that as soon as the time came for pre-pandemic routines to return, the temporary boom would fade, sending the attention economy into negative growth. That time has come.
The attention recession is here
When MIDiA first predicted the coming attention recession, it felt like a world away to most entertainment companies because the high tide of lockdown raised all entertainment boats. Most entertainment formats grew. But the thing is, some grew faster than the 12% average, while others grew more slowly. This meant that, in isolation, a given entertainment company might have reflected on record performance, while, in reality, they were losing ground on competitors – both within and beyond their respective industries. This was an esoteric concept when everything was up, but once pre-pandemic routines started to return, those that lost share during the lockdown era were the least well placed to deal with the attention economy contracting once more. Entertainment audiences developed new behaviours that were sustained over such a long period that they became habits – and habits can be hard to shake. 
By the end Q2 2021, 42% of the extra time gained during the pandemic had already gone. Combined average weekly entertainment hours had gone from 53.1 hours in Q4 2020, to 50.7 hours. While this was still up from the Q2 2020 total of 47.4 hours, the first phase of the attention economy's contraction is clear to see. Crucially, though, the fall back was not evenly distributed. Games, news and audio (podcasts, audio books, radio) all fell by double digit percentages in Q2 2021, while music and video fell by much smaller amounts. Meanwhile, social media and social video actually grew. The arithmetic is brutally simple: if social grew while total time declined, their win was someone else's loss.
The contraction still has much distance to run
With Covid infection rates rising, and lockdown measures returning in some markets, there is a reasonable chance that the contraction may lessen, or even pause, in affected markets in Q4 2021. But the underlying trend has an inevitability to it. Whether it is now or next year, the attention recession is going to bite – and it is going to bite hard.
In such a fiercely contested environment, every form of entertainment, from music, to video, to games, is going to need to give its audience reasons, not just ways to spend attention. Every minute of attention is going to be hard earned. 2022 and beyond will be shaped by fierce competition from entertainment companies that are trying to hold onto as much of their recently gained time as possible, which, in the finite attention economy, will mean others will not only lose time, but end up lower than pre-pandemic levels. Matters will be complicated further by consumers multitasking more than ever in order to try to squeeze in as much entertainment as their waking hours will permit. While this will tick the hours-spent box, it will devalue that time spent, to the extent that attention may not even be attention at all.
The findings in this post come from MIDiA's latest report Attention economy: After the lockdown boom. The report contains detailed data and analysis of just how media consumption has changed across 15 different forms of entertainment. If you are not yet a MIDiA client and would like to learn how to get access to this insight, email stephen@midiaresearch.com.
Trending