Take Five (the big five stories and data you need to know) - September 16th 2019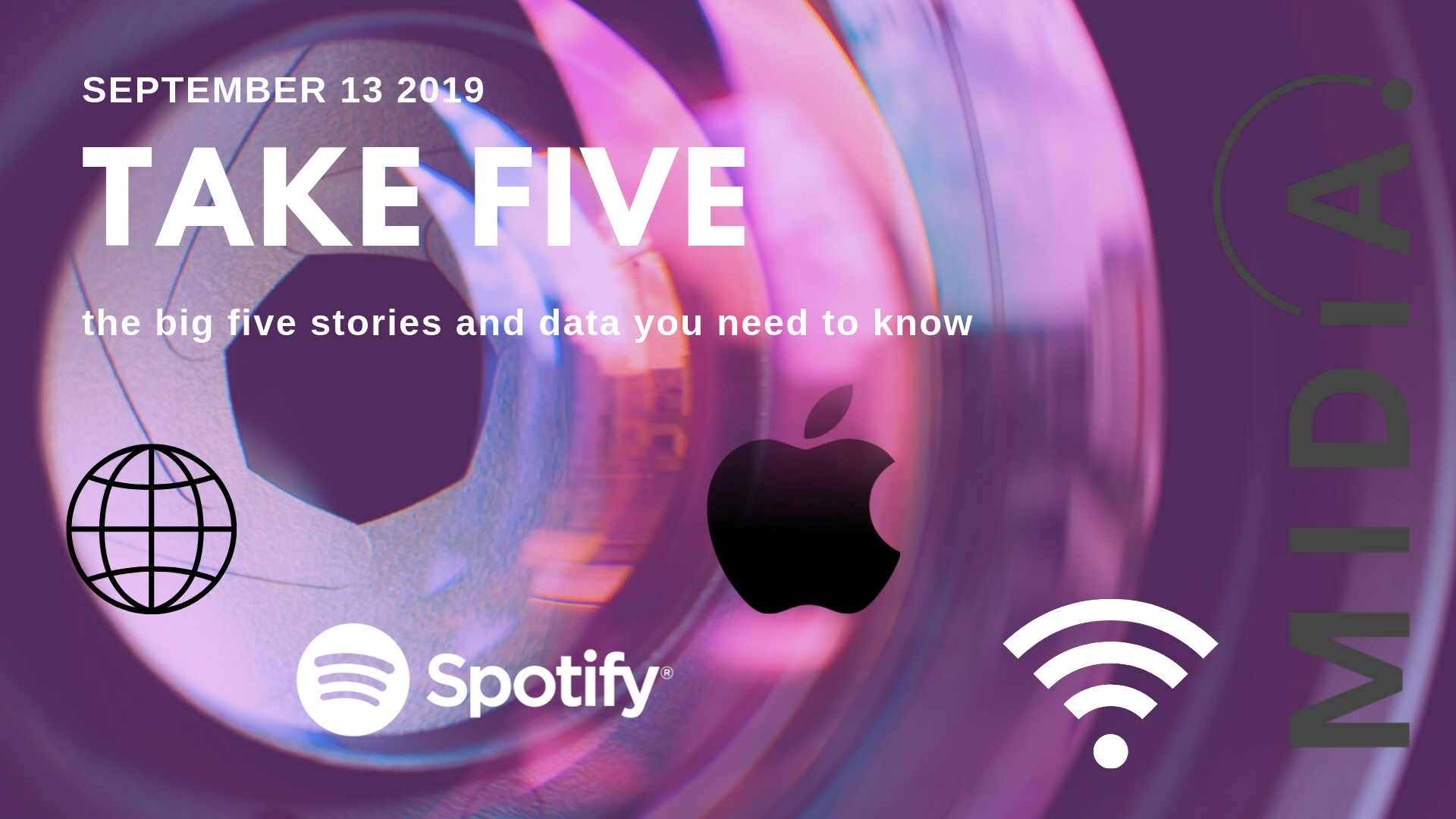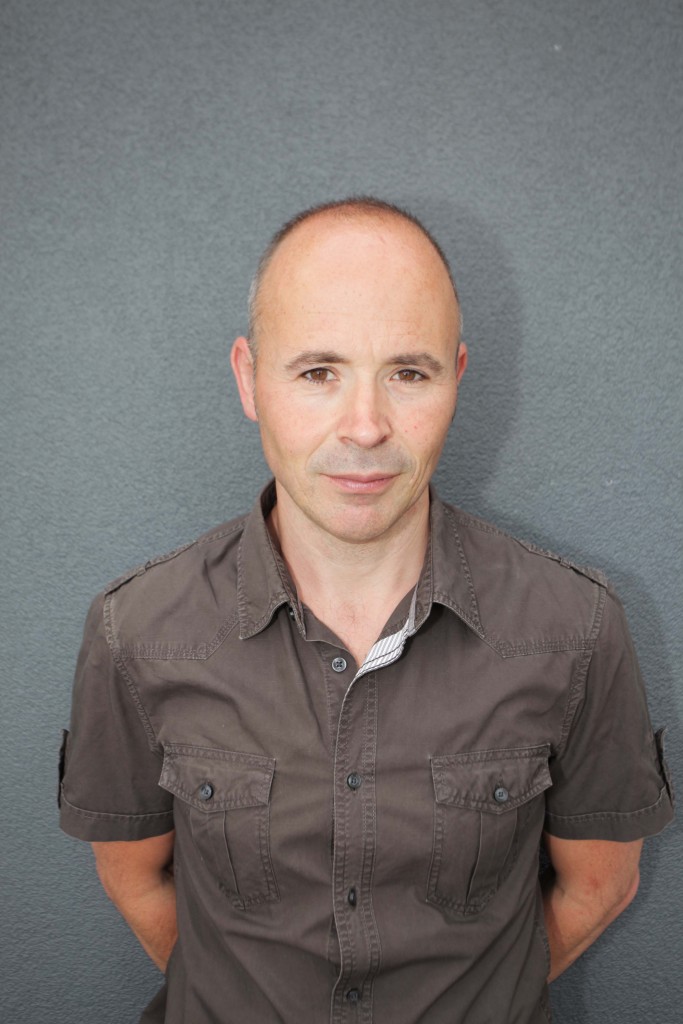 Spotify – small step, big step: Spotify has announced that it is acquiring musician marketplace company Soundbetter. Back in July, Spotify halted its artist direct offering. Some quarters viewed that as the end of Spotify's disruptive label-competitor strategy. We thought differently, and this acquisition confirms it. Being a next-gen label means being so much more than what labels used to do. Spotify is building it from the ground up, starting with artist collaboration.


Apple, half-bundle: While launching new hardware, Apple announced it will be bundling a year of Apple TV+ with new device sales.This feels like it is more about Apple not feeling that it has enough value to expect standalone subscribers yet, and that it expects to be in a stronger place 12-18 months from now. Nevertheless, Apple's future is bundling. Two to three years from now, expect an all-in-one bundle of everything Apple has to offer, fully integrated into its devices. That's how to drive up device average revenue per user (ARPU) in a saturated market with slowing replacement cycles.


Apple, SKU skew: Lots of announcements from Apple – including Arcade. The very fact that there were so many (e.g. three iPhones) points to one of Apple's most important post-Jobs transformations: fragmentation. In the 2000s Apple had a far more concise product line-up than its traditional Consumer Electronic (CE) competitors. Now it has dozens of products and services and looks every bit the traditional CE company. Gone are the days of the simplicity of one iPhone, replaced by a suite of segmented, highly-targeted product SKUs (Stock Keeping Units). Clarity of single purpose is a luxury no longer afforded.
Peak tech, sort of: The title of Vox's peak tech piece turned out to be much more promising than the piece itself(which focuses on what terms companies are using to describe themselves). But there is a bigger story here: we have now reached a stage where a) tech is a meaningless concept – everything is tech, and b) there is the realisation that companies that use tech to maintain networks of services and customers (Uber, WeWork etc.) are highly vulnerable with little in the way of actual assets. If the tech bubble bursts, investors will need somewhere else to put their money.
Space lift – yes, space lift: Years ago, sci-fi author Arthur C Clarke wrote of a tower that would act as an elevator for spacecraft to launch directly from the edge of the Earth's atmosphere, thus saving the huge thrust energy required to leave the earth's orbit. It turns out that no known materials would support such a vast structure. Now two astronomers have proposed an alternative – a 225,00 mile long,pencil-thin, zip wire hanging down from the surface of the moon…you couldn't make it up.
Trending