Take Five (the big five stories and data you need to know) November 4th 2019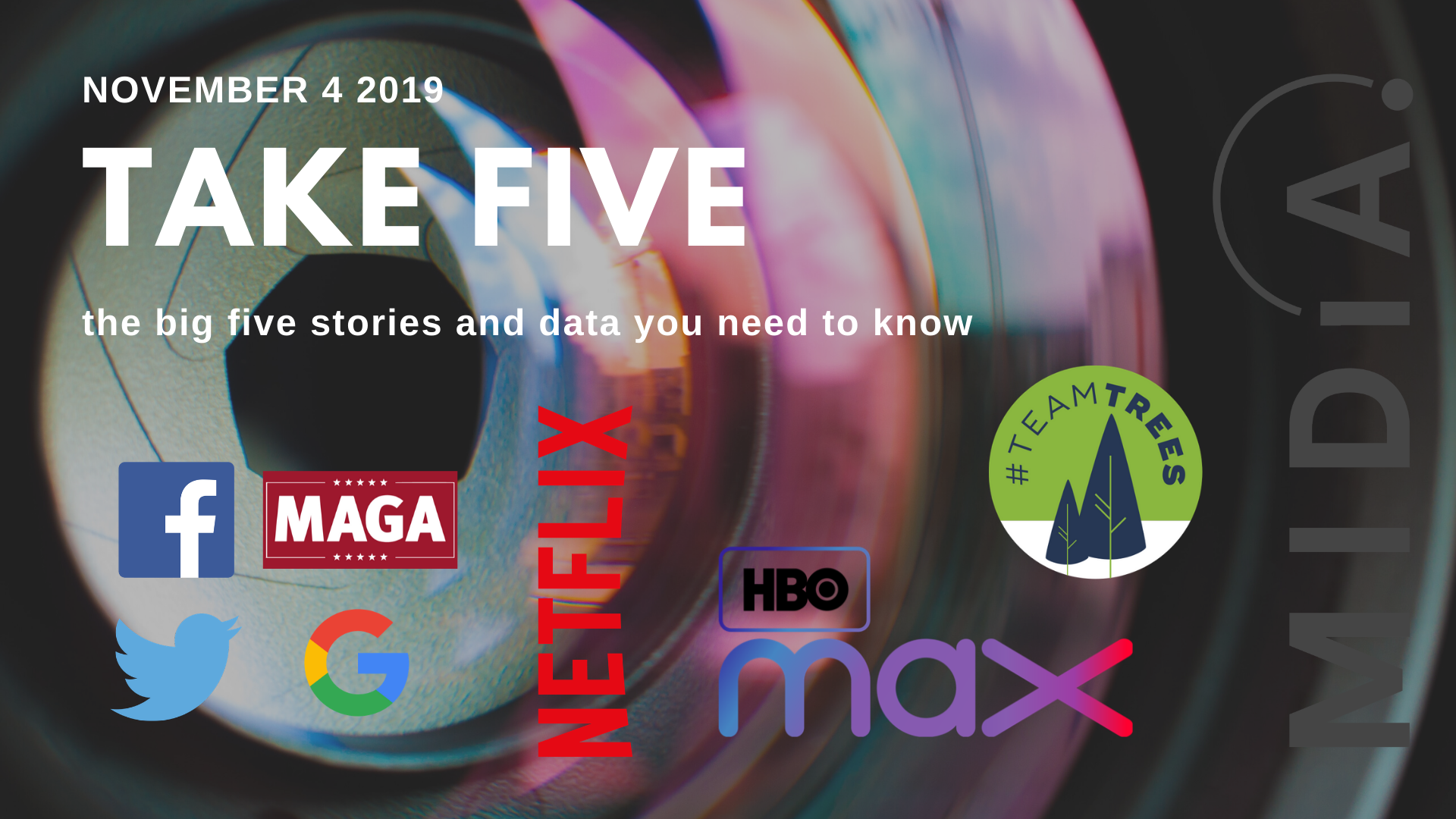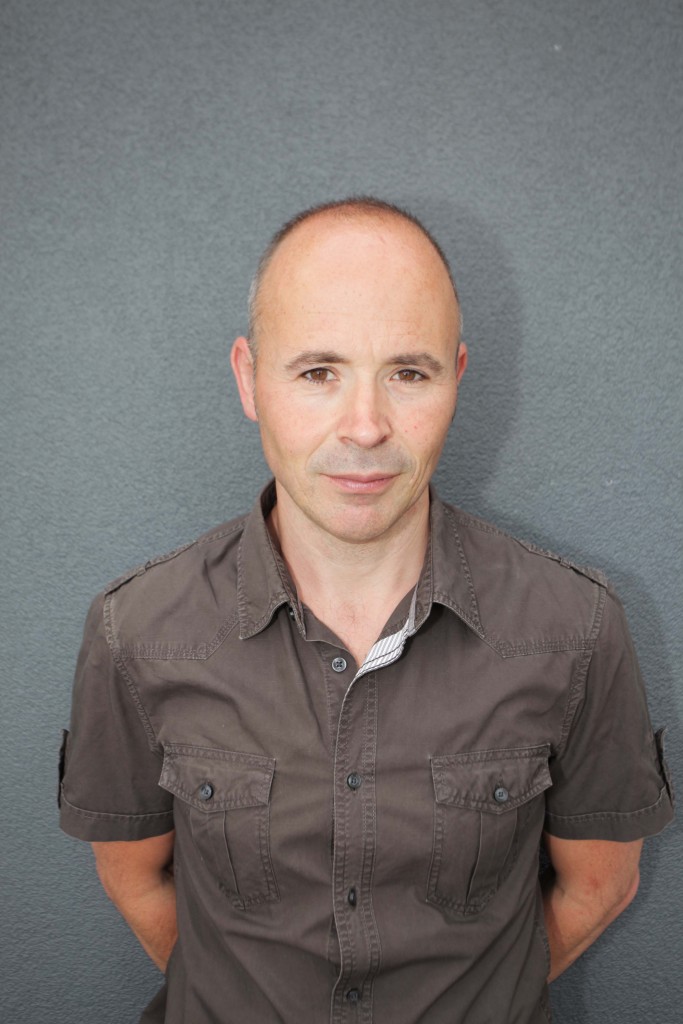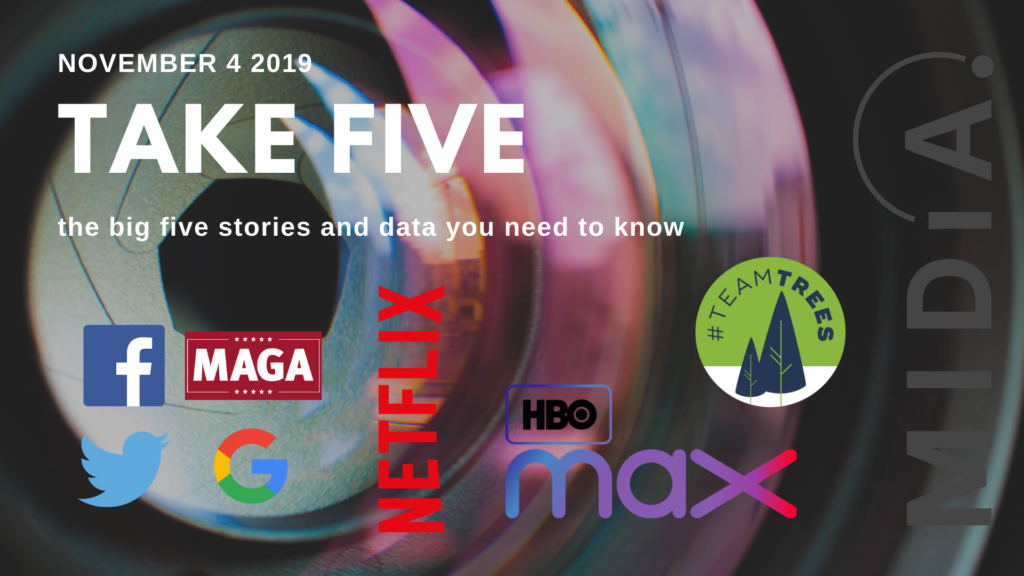 Music manager shift: A new 'Managing Expectations' report from the MMF indicates the role of music managers is transforming. Headline: music managers are doing an ever wider and more complex range of tasks. As artist income streams fragment, the tech and business sophistication of an artist's manager will become crucial, even more so than now. 
Streaming wars heat up, again: Oh, how music could do with streaming wars like video is experiencing. HBO Max is the latest entrant, targeting 90 million subscribers and including new (e.g. anew Game of Thrones spinoff) and old (Friends).It will also only release shows weekly – traditional media company afraid to embrace change? Or savvy recognition that binge watching destroys audience time ROI?
Political ads, decision time: Twitter drew a line in the sand, banning political ads.Facebook got all defensive but made some vaguely positive noises. Meanwhile, Google remained silent. The single biggest political advertiser on Google? The Trump Make America Great Again Committee. Facebook's Sandberg says political ads are only 1% of revenue, not worththe hassle but important for free speech. Regulation may be needed.
Podcast heroes: Netflix is making a podcast spinoff of its teenzombie apocalypse show Daybreak.This is all about brand extension but also lets Netflix test the podcast waters. Do not bet against Netflix becoming a key player in the space. Indeed, the podcast market is going to look a lot more like video subscriptions (fragmentation, exclusives) than it does music. Podcasts will not be a winner-takes-all market.
Tree beast: MrBeast has carved out a distinct YouTube career (26.5 million subscribers) by giving stuff away to people and good causes. Now he is a leading a campaign to plant 20 million treesby 2020 to, one, make a difference and two, show policy makers that Gen Z and young millennials are vested in environmental issues. Jack Dorsey, Elon Musk and othershave signed up.
Trending