Take Five (the big five stories and data you need to know) August 23rd 2019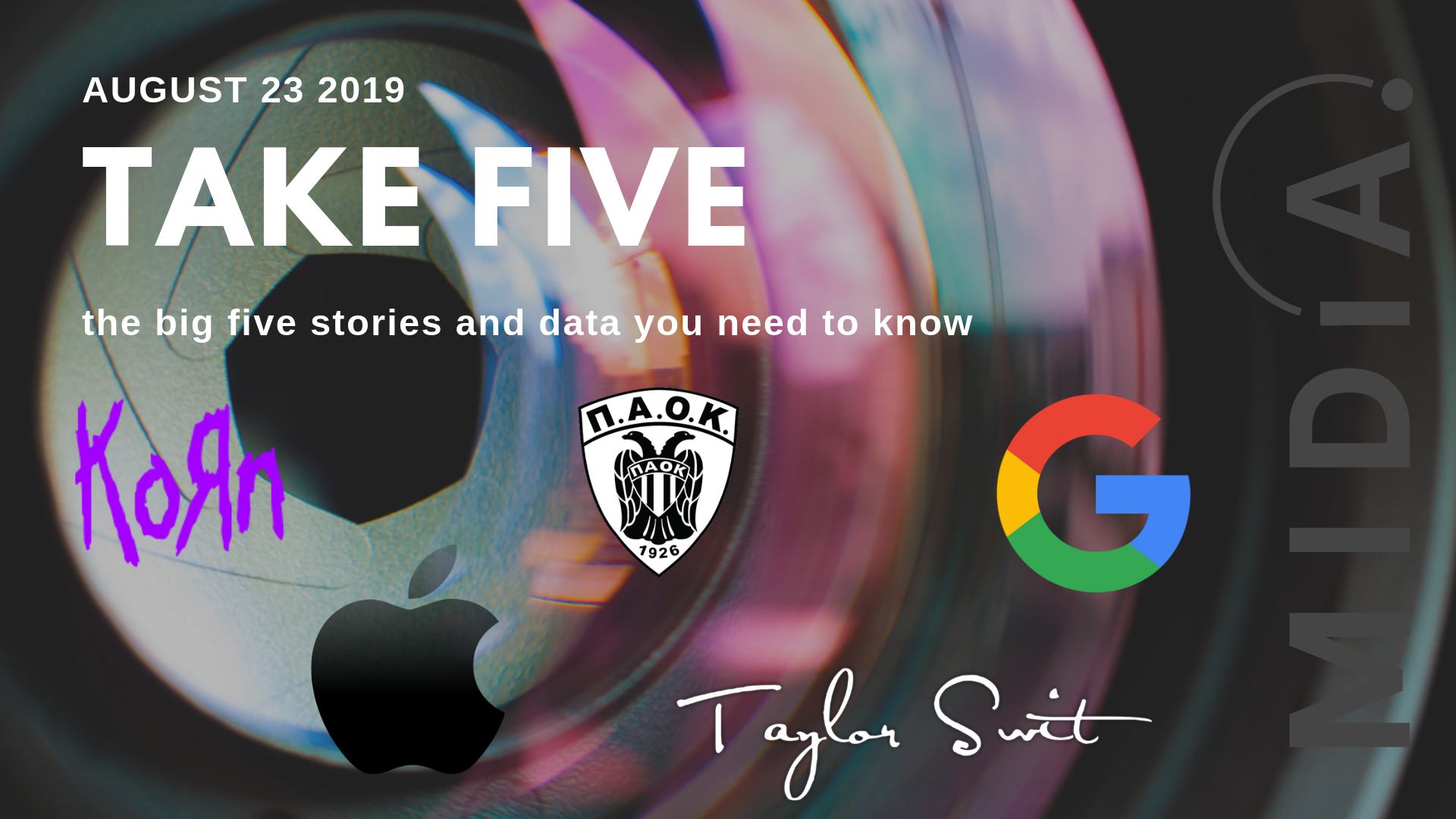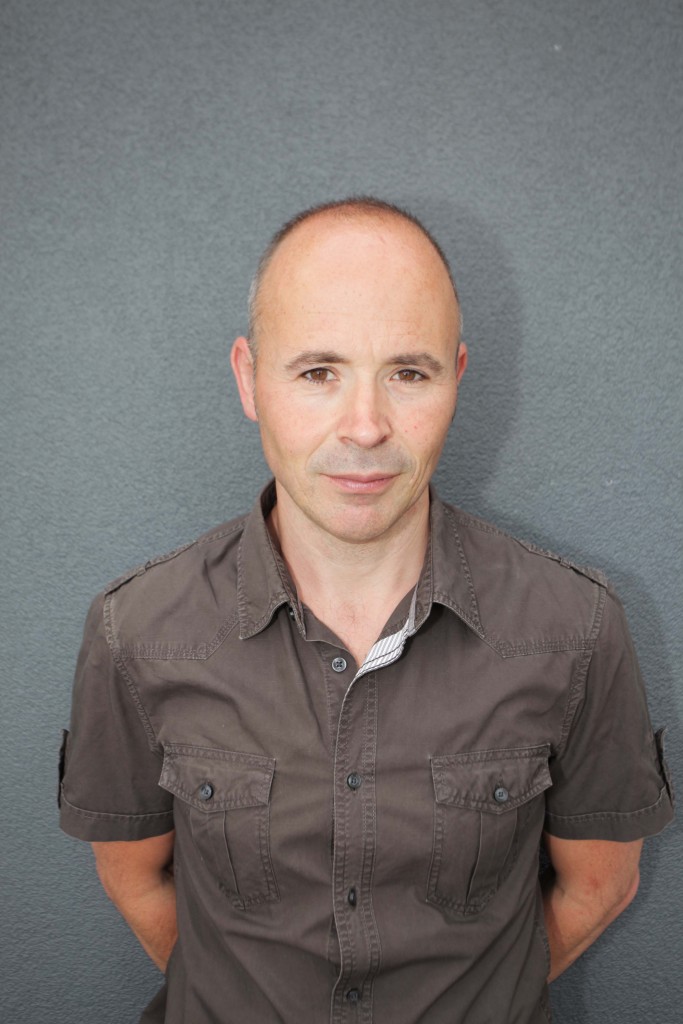 Taylor Swift, pre-sale love: Taylor Swift tends not to adhere to prevailing industry trends. As a millennial artist with a strong Gen Z following, streaming should rightly be the core of her recordings career. Having started her career very young in the album era, however, she and her fans still love album sales. So, on the eve of her first UMG album 'Lover', she has hit one million pre-sales– which is kind of spectacular in the post-album era. Add this to BTS helping push South Korean sales into growth, and we have an emerging trend: pop acts mobilising young fanbases on a global scale to buy albums as a gesture of fandom.
Apple TV+, on its way: Apple confirmed plans to launch its video subscription service by November, part of a drive to reach $50 billion in service sales by 2020. Services represent 21% of Apple's revenue and it is making a big deal of transitioning to being a services business. A cynic might argue that of course Apple would say this when iPhone sales are dipping below 50% revenue. While wearables are booming, there is no iPhone successor on the horizon, so services need to drive mid-term growth.
Korn, brutal mosh pit: Nu-metal veterans Korn have announced they are doing virtual gigs in MMO games AdventureQuest 3D and AQWorlds. The band have had characters made of them and they promise a 'brutal mosh pit' and an 'unforgettably brutal, monster-filled virtual rock concert' – as well as the opportunity to take selfies backstage with the band. Making in-game concerts work is no easy task (look at how long it has been since Marshmello's Fortnite 'gig'). But the potential is clear, and they will get easier to do.
Google, privacy fightback: Since the Cambridge Analytica scandal, privacy has risen in the agenda. Companies that don't rely on advertising (Apple in particular) have been able to leverage this to position privacy as a product. Google can't afford to be a passive observer, as advertising is 83% of its revenue ($33 billion last quarter). Its Chrome team has thus proposed a 'privacy sandbox', which aims to deliver accurate targeting for advertisers without compromising user privacy. Blocking cookies can reduce publishers' ad revenue by half, so Google needs a privacy-friendly version of targeting, fast.
PAOK, licensing brinkmanship: Greek Super League football club PAOK will stream its first match of the season on itsown OTT platform because it hasn't yet got a licensing deal with national broadcaster ERT. Sports licensing is in an unusual place right now. On the one hand, traditional broadcasters are seeing audiences decline while having to spend more on drama to compete with Netflix (so less to spend on sports), while on the other new streaming players are increasing their spend. Expect more speed bumps like this along the way.
Trending