Spotify, Netflix And Instagram Make Gains In Q2 2017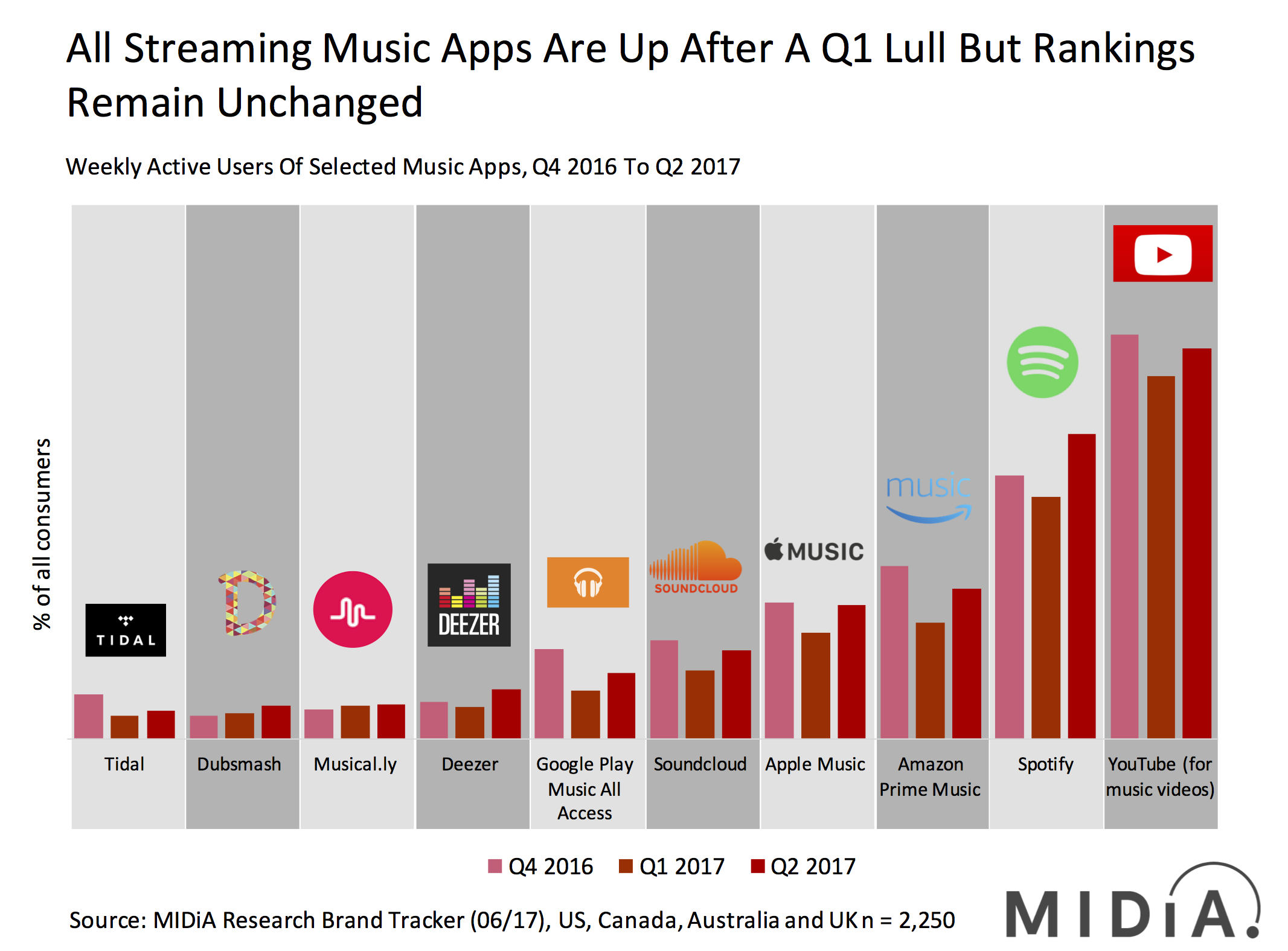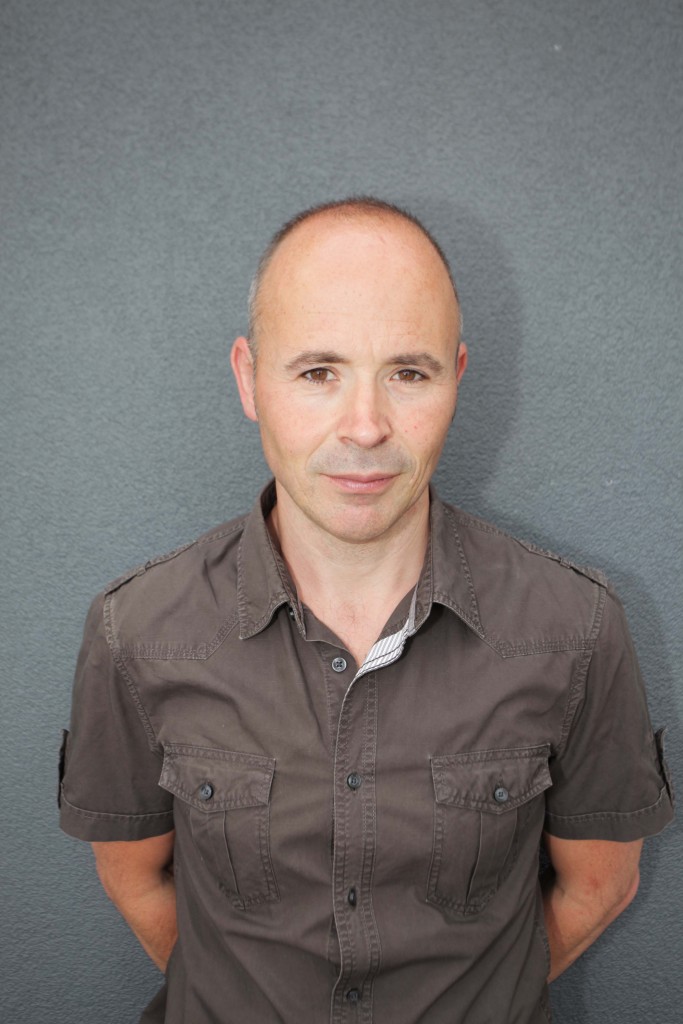 Since Q4 2016 MIDiA Research has been fielding a quarterly tracker survey across the US, UK, Canada and Australia to build a proprietary dataset that provides a unique insight into how digital consumer trends are evolving quarter-upon-quarter. Through the tracker we monitor weekly active usage of apps for streaming music, streaming video, games, social and messaging. We also measure the shifts in key consumer behaviours, such as curated playlist listening, binge watching and subscriptions, in each of these sectors each quarter. We have structured the data so that clients can explore each app and behaviour by demographics, and, crucially, users can examine how much each app overlaps with others and with all the 40 different behaviours we track. We recently published a report for MIDiA's paid subscribers analysing key trends across the first three quarters of our tracker. Here are some of key insights from the report. To find out more about how to get access to MIDiA's Quarterly Trends report, email stephen@midiaresearch.com.
The leading apps in each of the categories tracked are largely consistent across all of the countries surveyed and they are also the big names that are familiar to all (see figure above). However, where things get interesting is in a) the variations in penetration across countries and b) how usage has evolved over successive quarters. For example: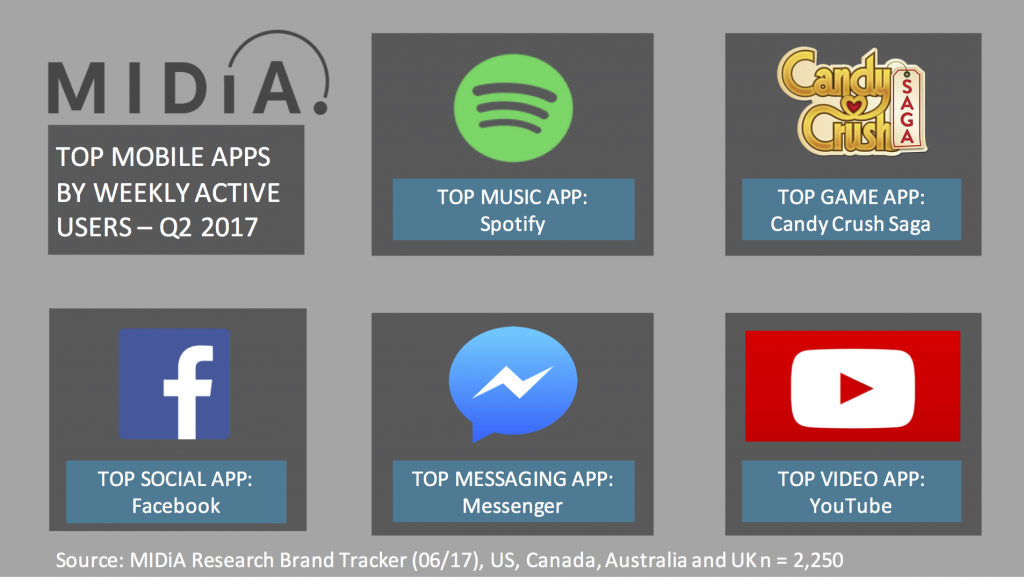 Messaging apps on the rise: Weekly Facebook usage was up slightly in the US between Q4 2016 and Q2 2017, but down in the UK. Over the same period WhatsApp was flat in the US but up slightly, along with Instagram, in the UK. WhatsApp penetration stood at just 11% in the US in Q2 2017 but 33% in the UK, while penetration in Australia and Canada laid in the middle of those two points.
Netflix growing but not in the UK: YouTube is still the standout video destination in terms of weekly usage across all the markets tracked. However, growth has slowed in these markets, with penetration going down slightly over the three quarters. YouTube's loss is Netflix's gain, with the streaming TV platform's usage increasing each quarter. Though, again, there is an intriguing country level exception: Netflix is growing everywhere except the UK where weekly usage was flat over the period.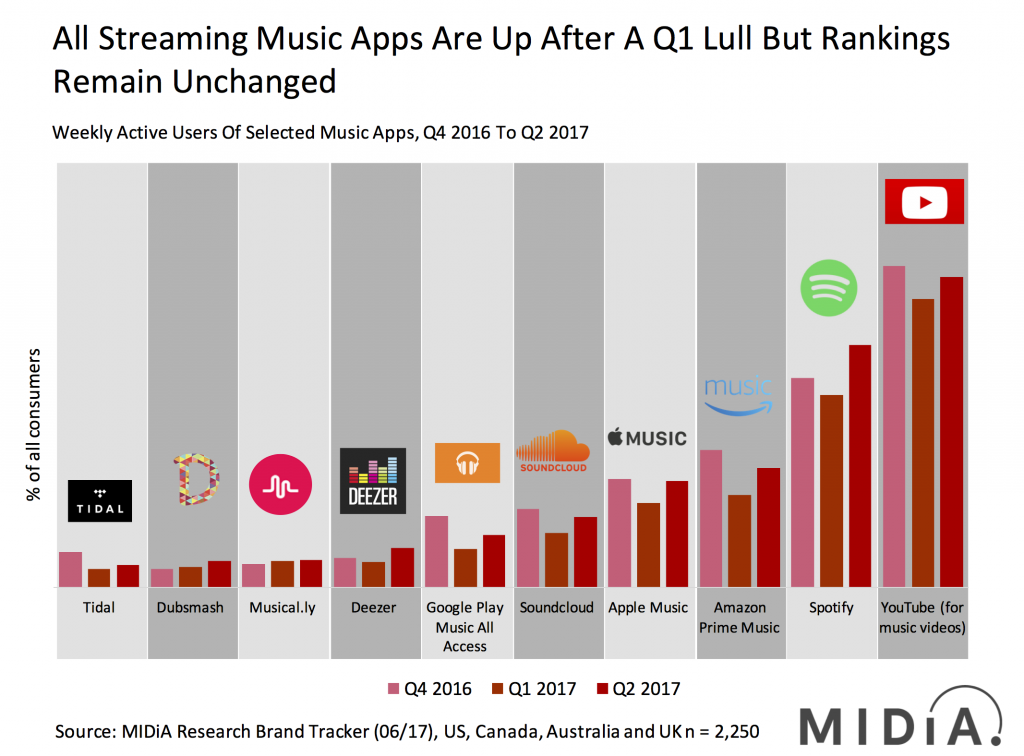 YouTube is the world's leading streaming music app and this is true of the larger, mature markets. The continual breaking of YouTube music streaming records by the likes of Shakira and Luis Fonsi point to a renaissance in YouTube as a music streaming platform. However, the origin of those artists point to the location of YouTube's music momentum: Latin America. Meanwhile, across the US, UK, Canada and Australia, weekly usage of YouTube as a music app was flat, and down actually in Australia. Most of the music apps we tracked had a dip in Q1 2017 but in the main held ranking and overall usage. Deezer saw a small rise while Soundcloud fell slightly. Spotify was the big winner, gaining penetration to close the gap on YouTube, and becoming the leading standalone music app. In the UK, Spotify surpassed YouTube for music among 16-19 year olds, hinting at a strong future for Spotify among Gen Z. Talking of Gen Z, lip synching apps Musical.ly and Dubsmash maintained momentum across the period, something other music messaging apps have previously failed to do this late on in their lives. These sort of apps, though niche in scale, point to what Gen Z want from their social music experiences.
These are just some of the very high-level trends, and there is much more in the report itself. If you are a MIDiA subscription client you can access the report and data right away here. If you are not yet a client and would like to learn more about how to get the report and the other benefits of being a MIDiA client email Stephen@midiaresearch.com.
Trending