Sky and BT announce long term partnership for cross-supply of content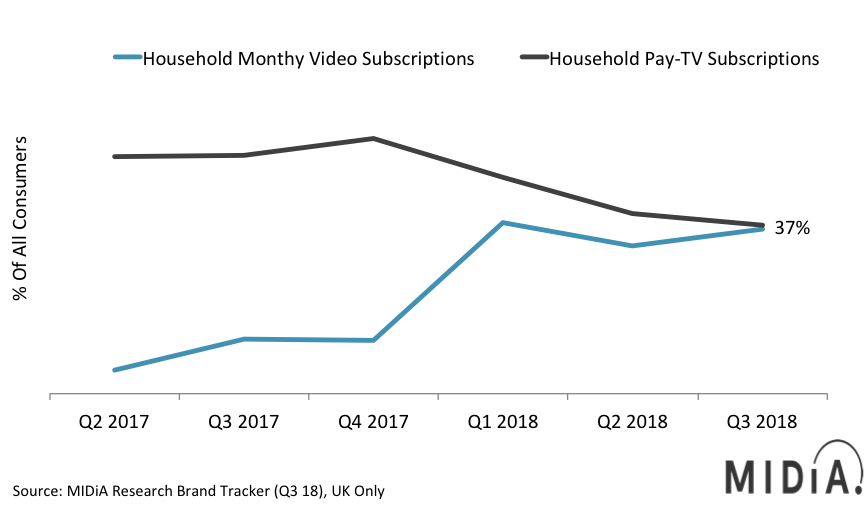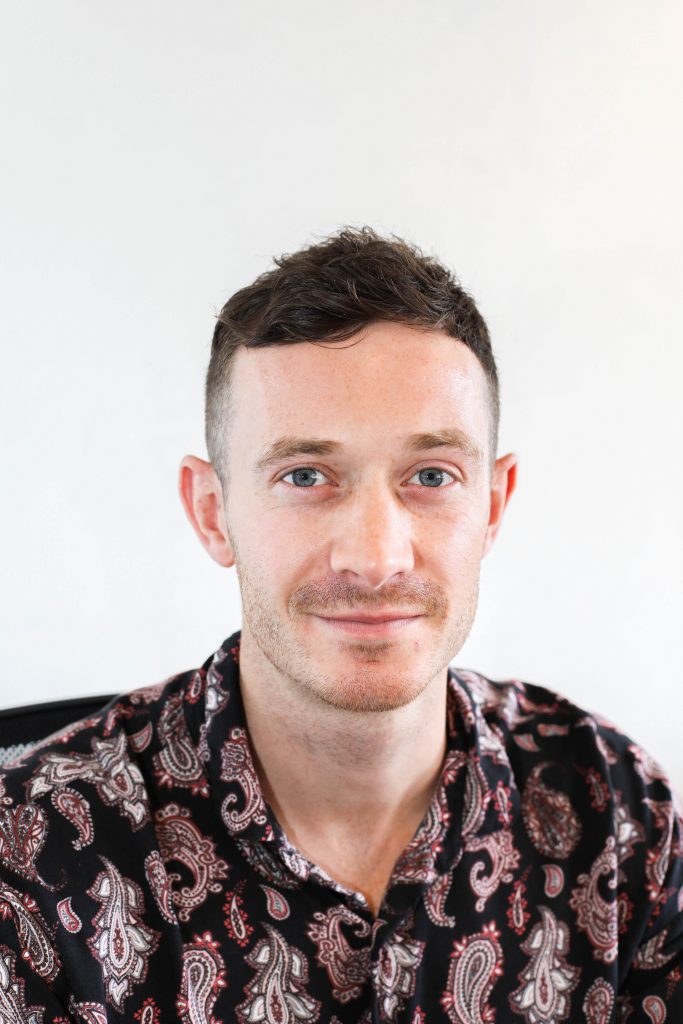 British broadcasters Sky and BT confirmed this week a long-term extension and expansion to an overall content cross-supply deal. Following the initial agreement signed in the UK last December, the partnership now includes Ireland, allowing Sky Ireland customers access to Sky Sports and BT Sport through a single Sky TV subscription.
Under the deal, Sky will become BT's exclusive distribution partner in Ireland in the new sports rights partnership as of summer 2019, and UK BT TV customers will benefit from a recording feature as part of the integration between BT and Sky's Now TV. BT had previously agreed to act as a billing agent in the UK, selling Now TV on Sky's behalf, offering BT customers access to more sought after content.
Marc Allera, BT's Consumer Unit CEO announced: "This extension of our partnership with Sky is great news for our customers, and is part of our commitment to provide our customers with the best service and content available. As part of this deal, Sky customers in Ireland will get access to great BT Sport content, and BT TV customers in the UK will be able to seamlessly watch and record their favourite NOW TV channels."
Why would competing brands partner?
The peaking attention economy coupled with declining pay-TV subscriptions for households in English-speaking markets means broadcasters need to increase their value proposition to retain and attract customers. A quick look at MIDiA's Quarterly Brand Tracker showcases why BT and Sky will have partnered, while still competing for subscriptions.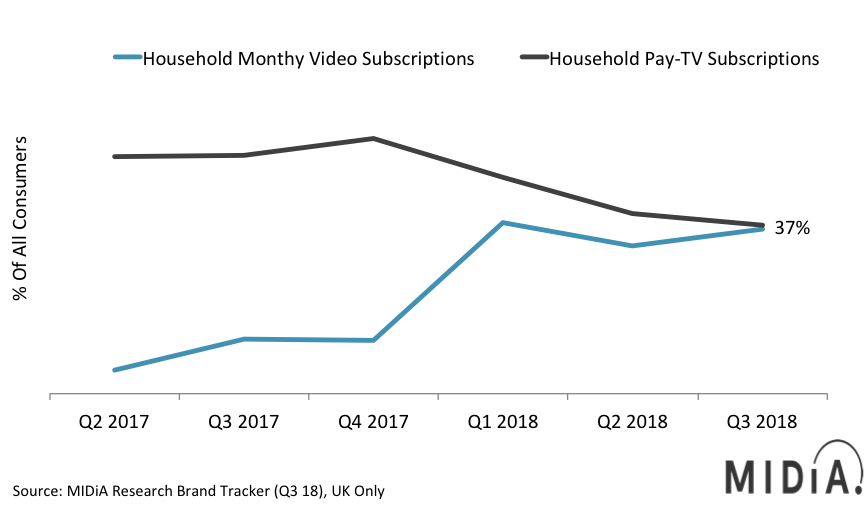 The number of households that pay for monthly video subscriptions (i.e. Netflix, Amazon Prime) have caught up with the number of households with subscriptions for pay-TV, at 37% penetration in Q3 2018. While this is two quarters behind the weighted average for English-speaking markets, it is still a significant moment for the UK market, traditionally dominated by linear broadcasters, but is now fragmented.
It illustrates why competitors Sky and BT may have partnered, as they attempt to prevent the further decline of pay-TV. Cord cutting and subscription video on demand (SVOD) adoption have resulted in the secular decline of pay-TV subscriptions. Content drives retention, and losing key sporting rights to disruptive insurgents, such as Eleven sports, has weakened the value proposition these broadcasters can offer to customers. By collaborating and distributing each other's content without incurring additional acquisition costs, this could help Sky and BT retain their audiences while simultaneously diversifying revenue streams, offsetting the revenue lost from these migrating subscribers.
Sky, in another recent gambit with Netflix, has attempted to offer existing customers access to valuable content, enticing them to remain on the service while it figures out how to navigate this increasingly fragmented video market. Ensuring the audience consumes content on its set-top box is key for Sky's play here.
These collaborations may buy more time for the incumbents in the short term, as they deal with declining subscribers and design long-term strategies to prevent or capitalise on the online transition of the entire addressable audience. MIDiA predicted in The Sports Video Landscape report that broadcasters must adapt their service offerings to suit the demands of the new era consumer, and creating a solution to address future consumption habits is fundamental, most likely through providing a streaming pay-TV offering.
Trending