New Ofcom Rule Could Revive VAS Services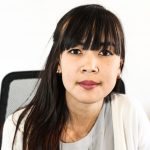 Since 28 June UK consumers have been able to switch network providers through a single text message, while still retaining their existing mobile number. According to UK communications regulator Ofcom, a third of mobile customers find the process of switching to another provider cumbersome. This new implementation disallows mobile providers to charge users for notice periods that run after the switch date and will save UK mobile customers a combined £10 million each year.
Competitive price points
The Ofcom Communications Market Report reveals 71% of consumers are on a pay-monthly mobile contract, a 2% increase from 2017. 58% of consumers are on 4G mobile, down from 67% in 2017. With 5G rolling out in the UK, consumers are anticipating faster data speeds and lower response times.
The freedom to opt out and switch mobile providers with ease simply means pricing on bundle plans need to get more competitive. Customers will start browsing for cheaper deals, and excess savings can be potentially used on more value-added services (VAS) such as video subscriptions, games and music.
The current mobile market in Hong Kong provides an example of what the future may now hold for the UK. Known to be one of the world's highly dense mobile markets, consumers in Hong Kong could easily port over to different mobile providers as early as 1999. As mobile wallet penetration grows in recent years, this has led to an on-going price war amongst Hong Kong mobile providers, i.e. 5G mobile data for less than HK$100 per month (£10). New entrant Hong Kong Broadband Network (HKBN) saw an 80% increase in mobile subscriptions from 147,000 in 2017 to 265,000 in 2018. Mobile average revenue per user (ARPU) increased from $387 in 2017 to $468 in 2018 by 21%.
Reviving value-added services
The combined revenues for UK telecoms reached $42.9 billion in 2018, with mobile retail the biggest contributor at 43%. However, there's been a 12% decrease in mobile retail revenue, from $22.2 billion in 2017 to $18.5 billion in 2018.
The new "text-to-switch" rule presents an opportunity for telco's to increase revenue by revamping and enhancing existing VAS offered. According to the Ofcom 2018 Communications Market Report, the majority (62%) of time spent on the internet was on mobile devices.
Hong Kong mobile operators are competing by differentiating their offerings through filling the gaps of consumers' needs. Examples include Hutchison Telecom partnering with broadcaster TVB for over-the-top (OTT) content and focusing on gamers through partnerships with US gaming systems company Razer. CSL Mobile is putting the spotlight on VAS services through the introduction of Club Sim – consumers can explore offers in video, music, games and affordable data roaming charges for travels.
With better mobile devices and faster data speed, VAS has transitioned from its traditional model of offering SMS and MMS subscription services to streaming services such as TV shows, music and games.
The MIDiA Research 2018 Annual Consumer Survey revealed that 27% of people in the UK watched TV shows monthly using phone devices, as compared to the US at 25%, Australia at 23%, and Canada, Germany and Spain at 20%. When asked the likelihood of switching mobile or broadband providers for better music and video streaming experience, 24% of UK respondents were likely to switch and 15% of respondents were very like to switch.
With the introduction of 5G and the implementation of "text-to-switch", stakeholders need to relook at existing offerings and identify gaps as this presents a great business opportunity to investors and content creators.
Trending