MIDiA Chart Of The Week: Netflix Leads Format Innovation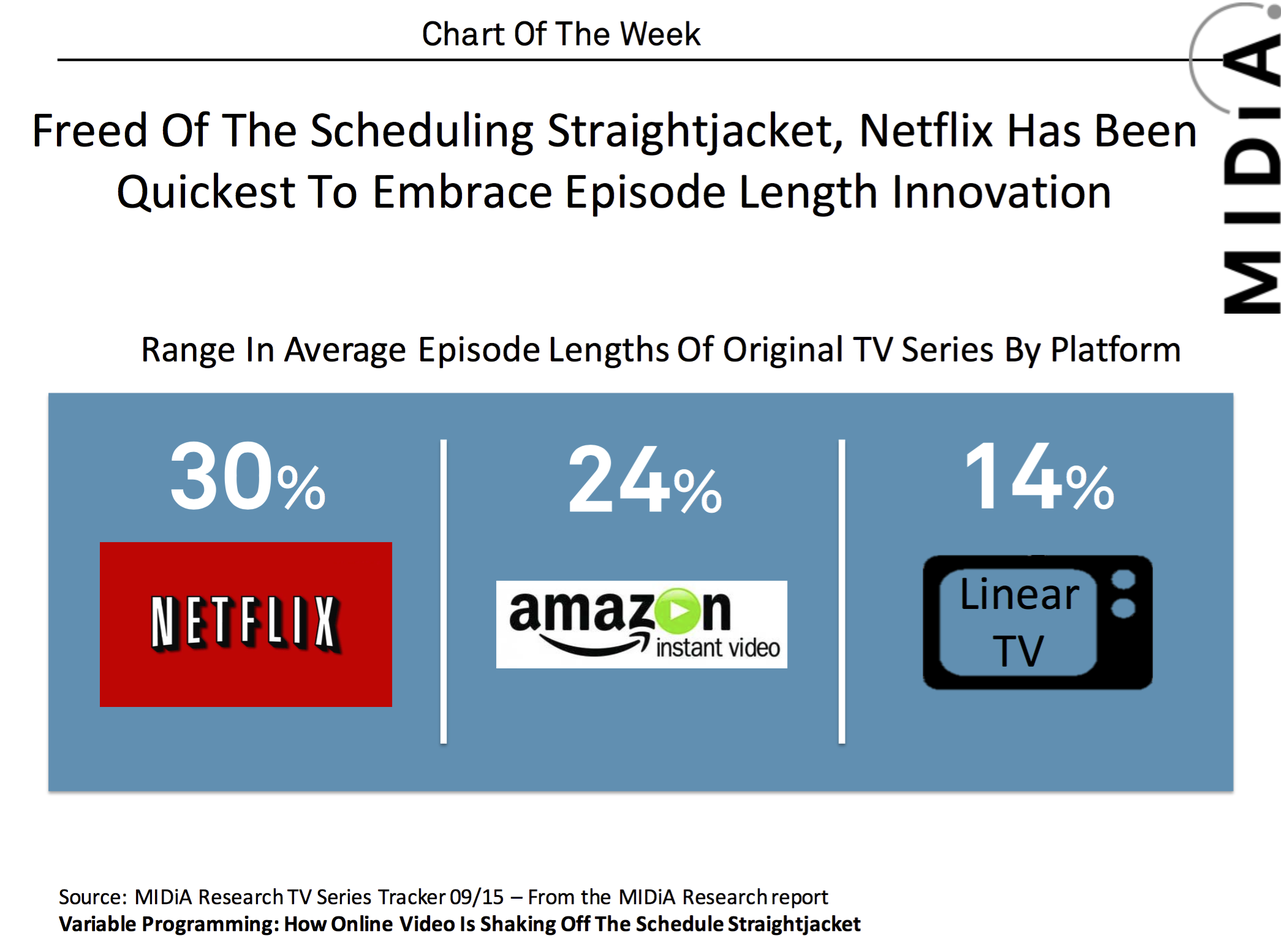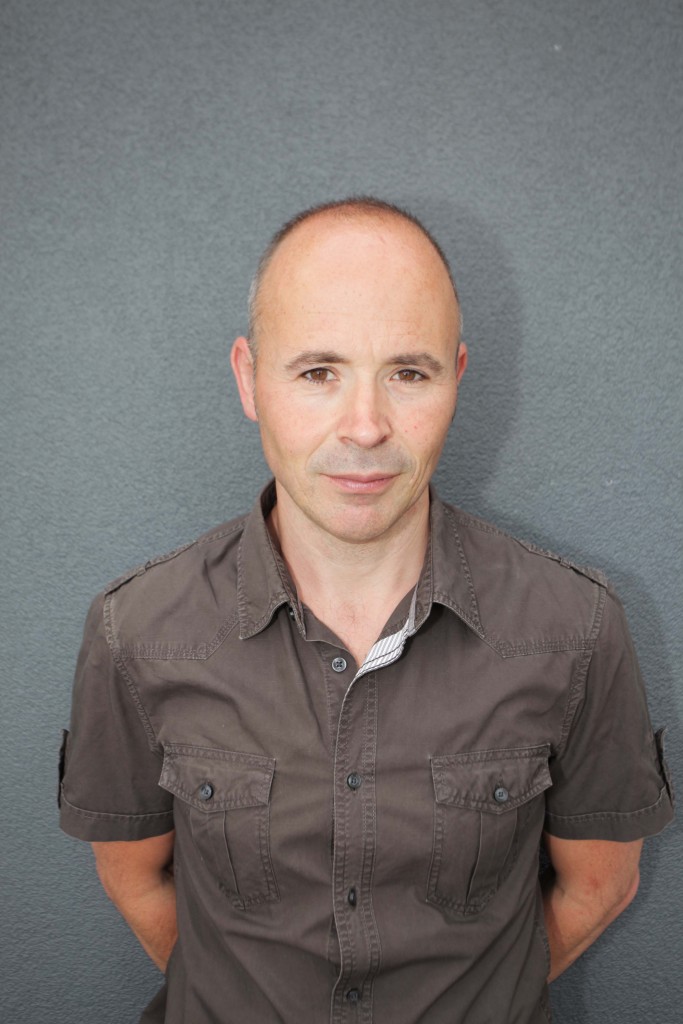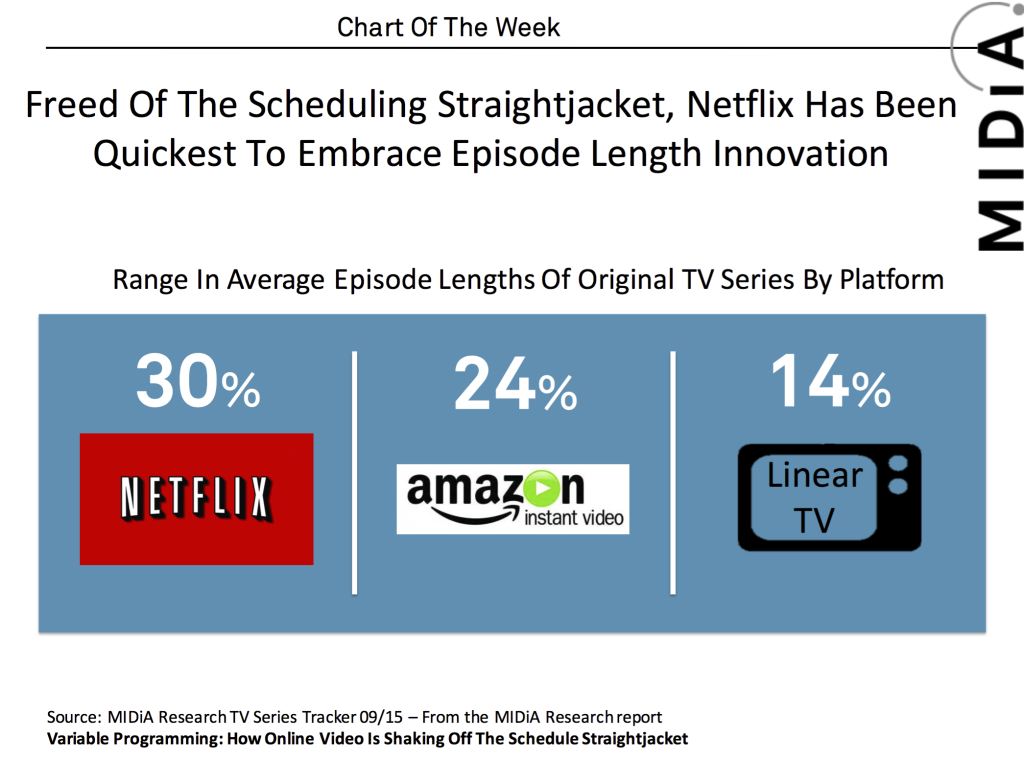 The advent of Video On Demand transformed the business models of the broadcast and pay-TV industries. Now it is set to have an equally disruptive impact on the nature of video content itself as the old analogue limits of linear TV programming no longer apply. With programming space free of scheduling constraints and with the ability to focus shows on specific demographics rather than the mass market, increased content creativity is able to come to the fore during the commissioning process. The result will be strong and compelling content able to reach specific types of viewer with resulting audience loyalty driving increased profitability and revenues.
With Netflix and Amazon investing heavily in original content – to both attract customers and push down their license fees – a new creative paradigm is opening in video. Without the constraints of prime-time programming slots to compete over, SVOD commissioners are free to allow programme makers greater episodic time and freedom to tell their stories. Although SVOD originals are still greatly outnumbered by shows created for linear programming, there is a clear trend in this new creative sector to vary running times.
We are still in the early stages of variable episode lengths and it is Netflix that thus far demonstrates greatest appetite for embracing the format freedom on-demand platforms provide. Across its originals episode length range by 34%, compared to 24% for Amazon and just 14% for linear TV where shows still have to fit scheduling slots.
Over the next few years expect streaming video services to push the innovation needle further, and not just in terms of episode lengths.
The data in this chart comes from the Source: MIDiA Research TV Series Tracker 09/15 which tracked individual episode lengths from 140 individual TV shows.  The data is featured in the MIDiA Research report Variable Programming: How Online Video Is Shaking Off The Schedule Straightjacket.  The report is available to MIDiA Research paid subscribers and can also be purchased along with the data set on the MIDiA Report Store.
Trending