Is YouTube Serious About Music Subscriptions This Time Round?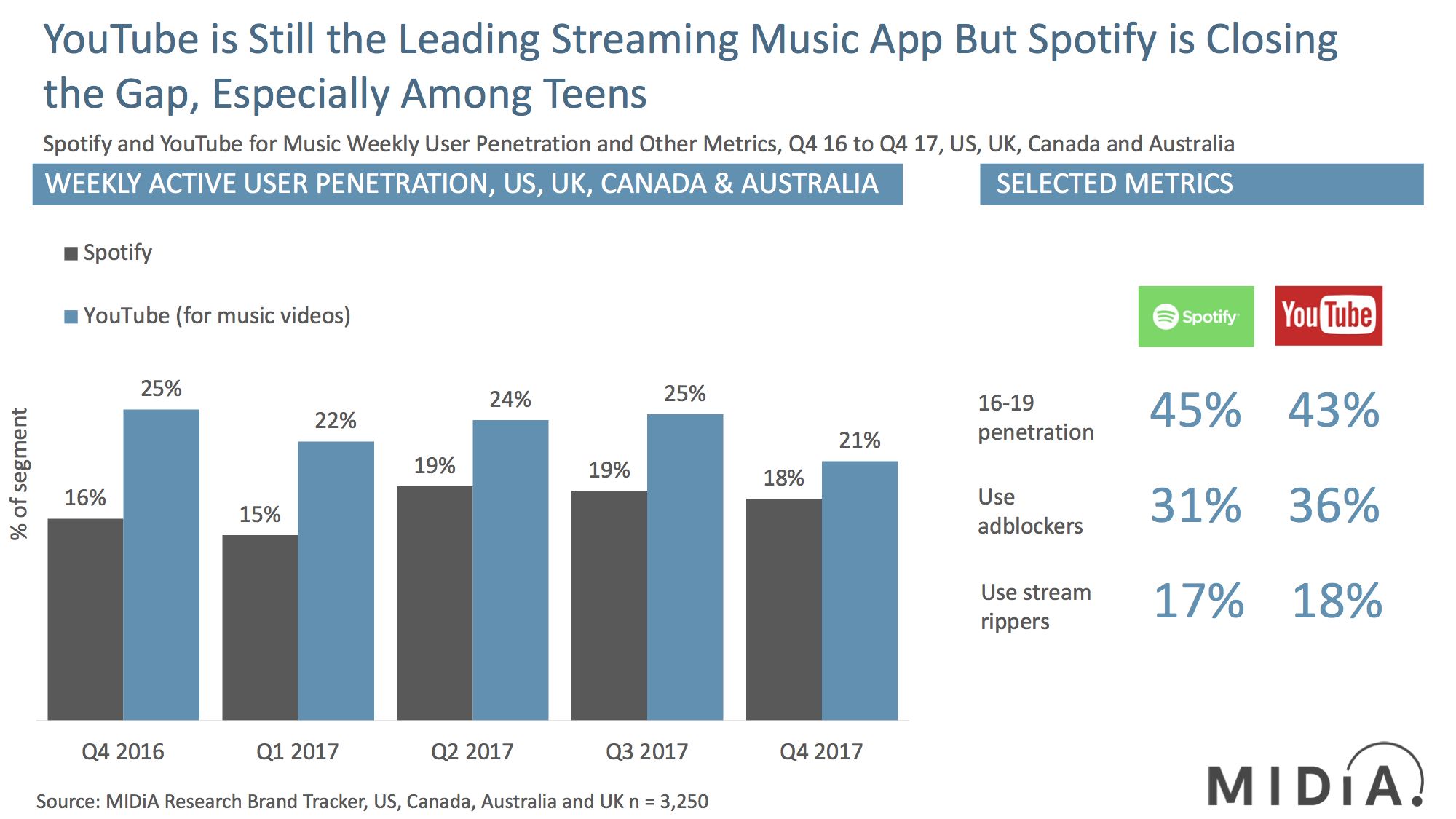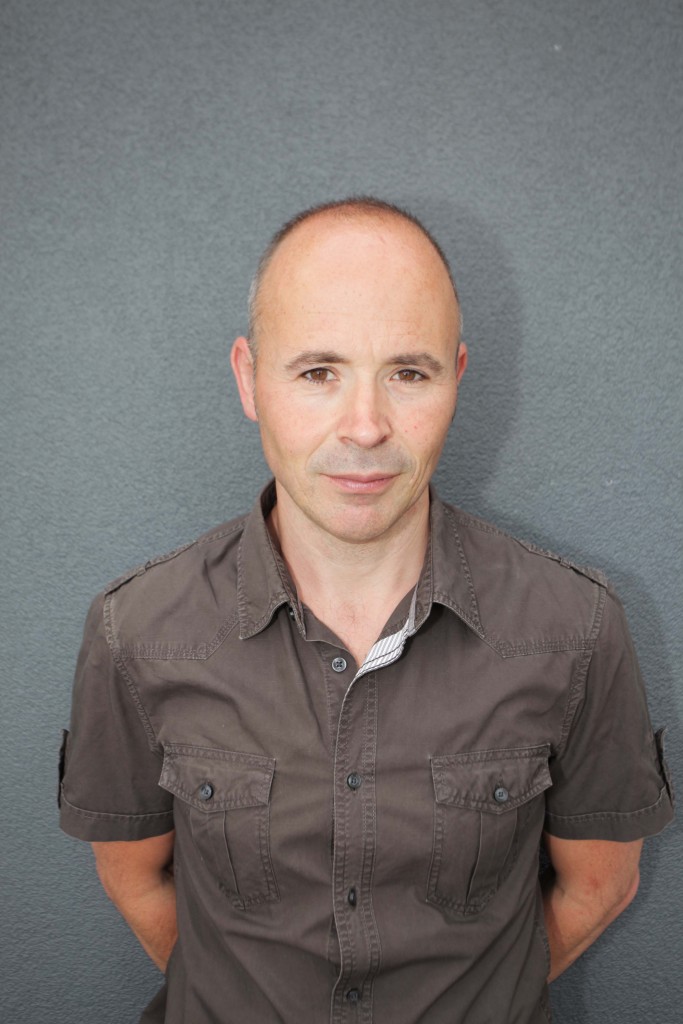 In 2014 YouTube launched its inaugural music subscription service YouTube Music Keyin beta. The following year YouTube announced it was closing it ahead of the launch of YouTube Red, a multi-format subscription video on demand (SVOD) offering, of which music was going to be sub-component. Soon after Music Key's launch I announced on stage at a Mixcloud Curates event that it would close within two years:
"I'm gonna put my cards on the table and say it [YouTube Music Key] won't exist in 18-24 months"
Now YouTube is backfor another round at the table with the launch of YouTube Music.
In 2014 my Nostradamus moment was less about being a psychic octopus than it was simply a case of joining the strategic dots. YouTube is all about advertising. Advertisers pay most to reach the best consumers, who are also the ones most likely to pay for a subscription service, which is ad free. YouTube's ad business is high margin and large scale. Its music subscription business is low margin and low scale. Hence, the more successful YouTube's music subscription business is, the more harm it does to its core business and operating margins. The same principles apply today as they did four years ago.
So why bother at all? Because it has to keep the labels on side. Although the labels scored a lobbying own goal with their Facebook music deal, they are still applying pressure on YouTube for its safe harbour framework and the 'value gap'. So if YouTube does not play ball on premium, it puts its core ad business at risk. And music is still the largest single source of YouTube's ad revenue. Total YouTube ad revenue was $9.6 billion in 2017 – that is a revenue stream that parent company Alphabet cannot put at risk.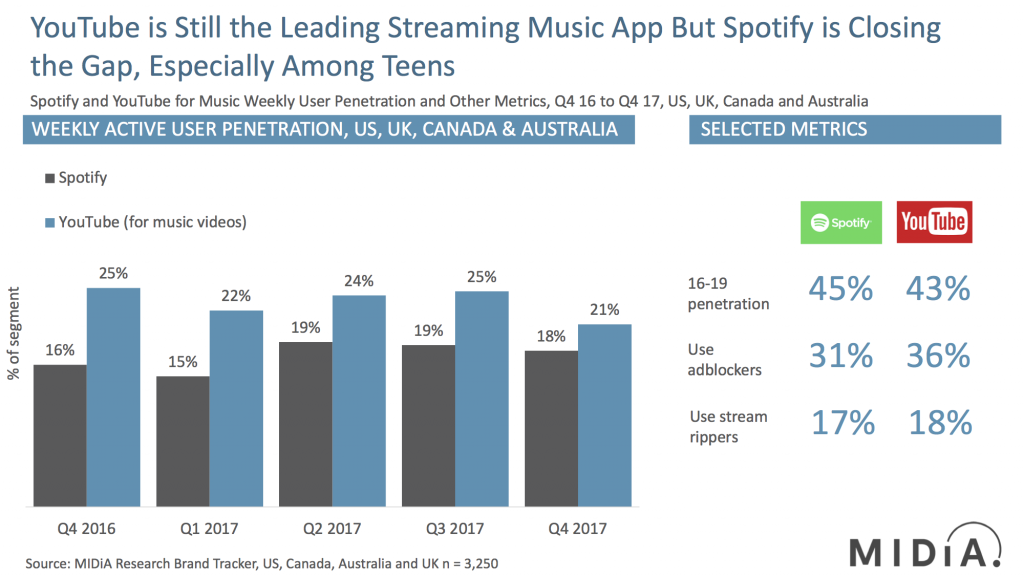 When YouTube launched Music Key it used those negotiations to get better features for the free YouTube music offering, including full album playlists, which went live the day after the deal was announced and are still there now, even though Music Key is not. YouTube is no slouch when it comes to doing deals. This time however, YouTube Music will last longer. Here's why:
This isn't actually year zero: Google already has around five million Play Music subscribers and around the same number of YouTube Red subscribers. Red subscribers will become YouTube Premium subscribers, Play Music subscribers will get access to YouTube Music. So, inasmuch as YouTube is launching a cool new app with lots of new features, this is not Google entering the streaming fray, it is simply upping its game.

Spotify is making up ground: YouTube Music is not about to become the global leader in music subscriptions, for all the above stated reasons and more, but it can't stand on the side lines either. Data from MIDiA's Quarterly Brand Tracker shows that while YouTube is still the leading streaming music app in weekly active user (WAU) terms, Spotify is making up ground. Crucially, Spotify is now more widely used (for music) among 16–19 year olds. And Spotify is betting big on ad-supported, largely because it has finally persuaded the labels and publishers to amend its deals to allow it to, evidenced by the fact that Q1 2018 ad-supported gross margin increased dramatically from -18% to 13% in Q1 2017. YouTube Music is in part a defensive play to ensure it has an enriched offering for those consumers, both now as free users, and for when they want to pay.

YouTube is the best featured music service: One of the great ironies of the recorded music industry's relationship with YouTube is that because it doesn't have to negotiate deals in the way other services to, it now has the best featured music service. Streaming and social have risen in tandem, but only YouTube has fully embraced this with comments, likes / dislikes, mash ups, user cover versions, parodies, unofficial remixes etc. And all of these features are front and centre in the new service. Spotify and co can't get that sort of content because the labels can't license it. Moreover, labels don't like users being able to thumb down their songs or comment negatively on them. This launch enables YouTube to shout from the roof top about what it has and, by inference, what Spotify does not.

Testing: YouTube Music is being rolled out in the same markets as YouTube Red was (US, Australia, New Zealand, Mexico and South Korea). This slightly eclectic mix of markets represent a test base; a wide range of varied markets that will provide diverse user data to enable YouTube to model what global adoption will look like.

Upping the ad load: YouTube's global head of music Lyor Cohen has nailed his colours firmly to the subscription mast. Although Cohen may not be up high in the Alphabet hierarchy he is a strong voice in YouTube's music business. It also serves Alphabet well to have this particular voice with that sort of message at the forefront. Cohen has gone on record stating that YouTube will up its ad load to force more users to paid, and it is happening, but it is not just a music thing. Ad loads are up across the board on YouTube. Either way, this element was patently missing back in the days of Music Key.
YouTube Music may not be the start of Alphabet's streaming game, but it is certainly its biggest play yet. And while it will remain focused on protecting its core business, it will likely explore ways to drive ad revenue within its 'ad free' premium offerings. Sponsorship and product placement will be one tactic; using MirriAd's dynamic product placement ad tech could be another. YouTube is unlikely to become the leading music subscription service soon, but there is no denying that it has clearly upped its game.
The data in this chart and some of the analysis will form part of MIDiA's forthcoming second edition of its landmark 'State of the YouTube Music Nation' report. If you are not already a MIDiA client and would like to know how to get access to this report and data, email stephen@midiaresearch.com.
Trending