Free COVID-19 Impact Webinar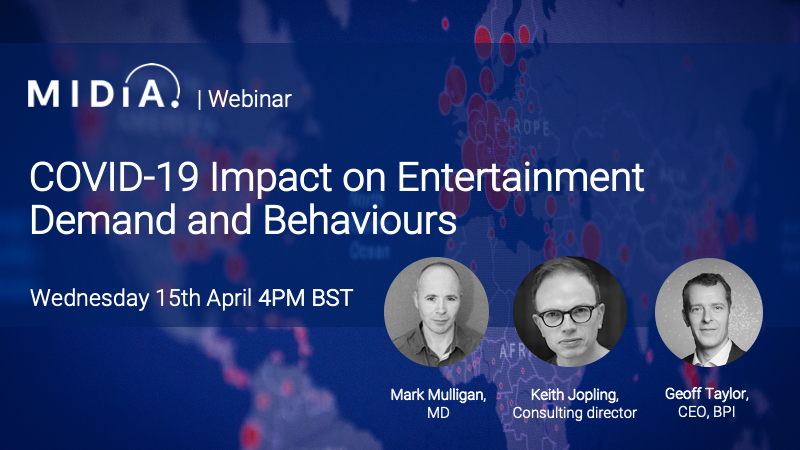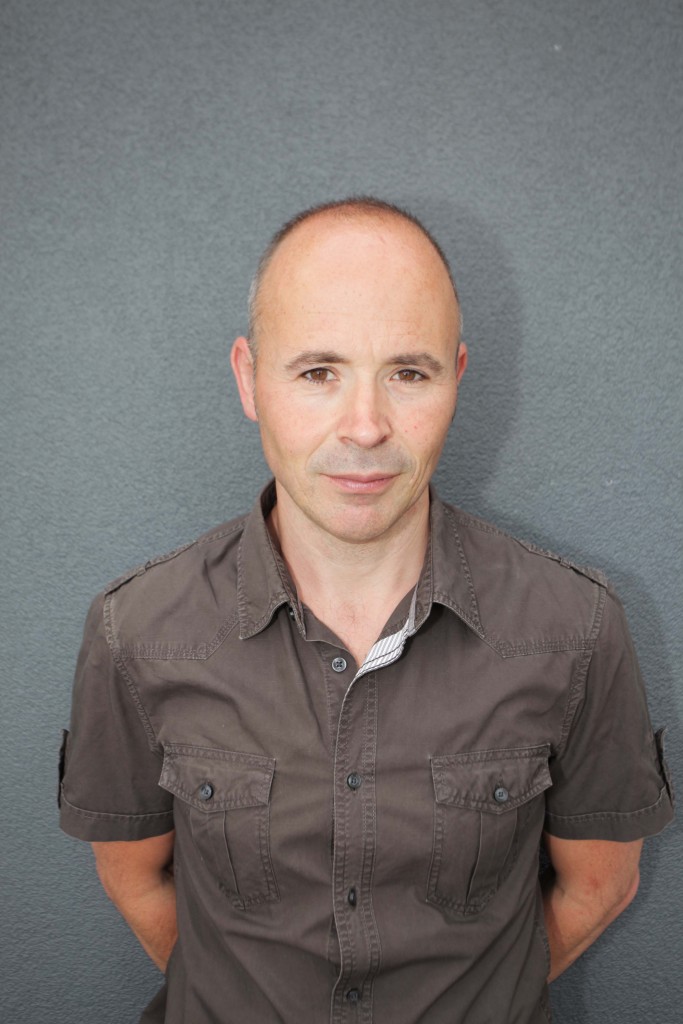 MIDiA Research is running a free-to-attend webinar on Wednesday, April 15th: COVID-19 Impact on Entertainment Demand and Behaviours.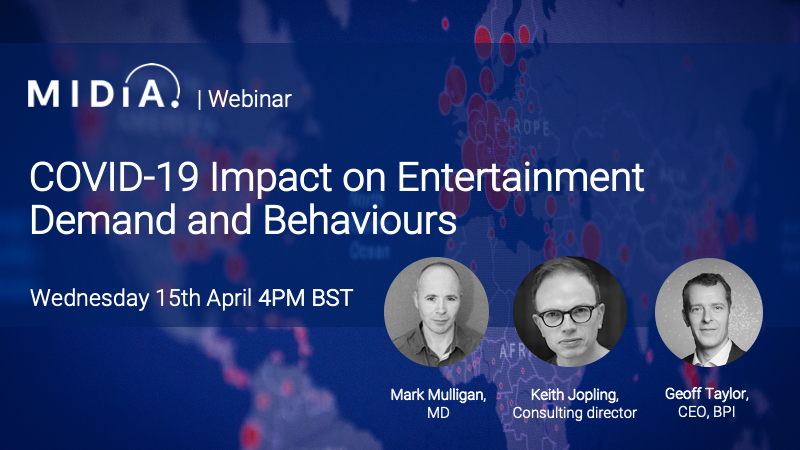 Regular readers will know that MIDiA has been publishing COVID-19 impact research, data and analysis since lockdowns started taking effect in the West. In this webcast, we will be presenting some of our latest research findings as well as having a panel discussion featuring the BPI's CEO Geoff Taylor and some of the MIDiA team, including:
Keith Jopling (music and radio)
Tim Mulligan (video and TV)
Karol Severin (games)
Alistair Taylor (sports)
Hanna Kahlert (culture)
The panel will explore how consumer lockdowns have impacted media consumption, who are the market winners and losers, and what the likely long-term effects will be.
We have already had a very large number of sign ups so places are now limited. Click here to register: WEBINAR REGISTRATION
If you are a MIDiA client, we now have a new COVID-19 research vertical here.
If you are a small-to-medium sized independent entertainment company, you can take advantage of our COVID-19 research package here.
And if you haven't done so already, you can download the free MIDiA COVID-19 impact report here.
Stay well and healthy.
Trending