Foxtel, diversifying for reach, launches freemium Kayo service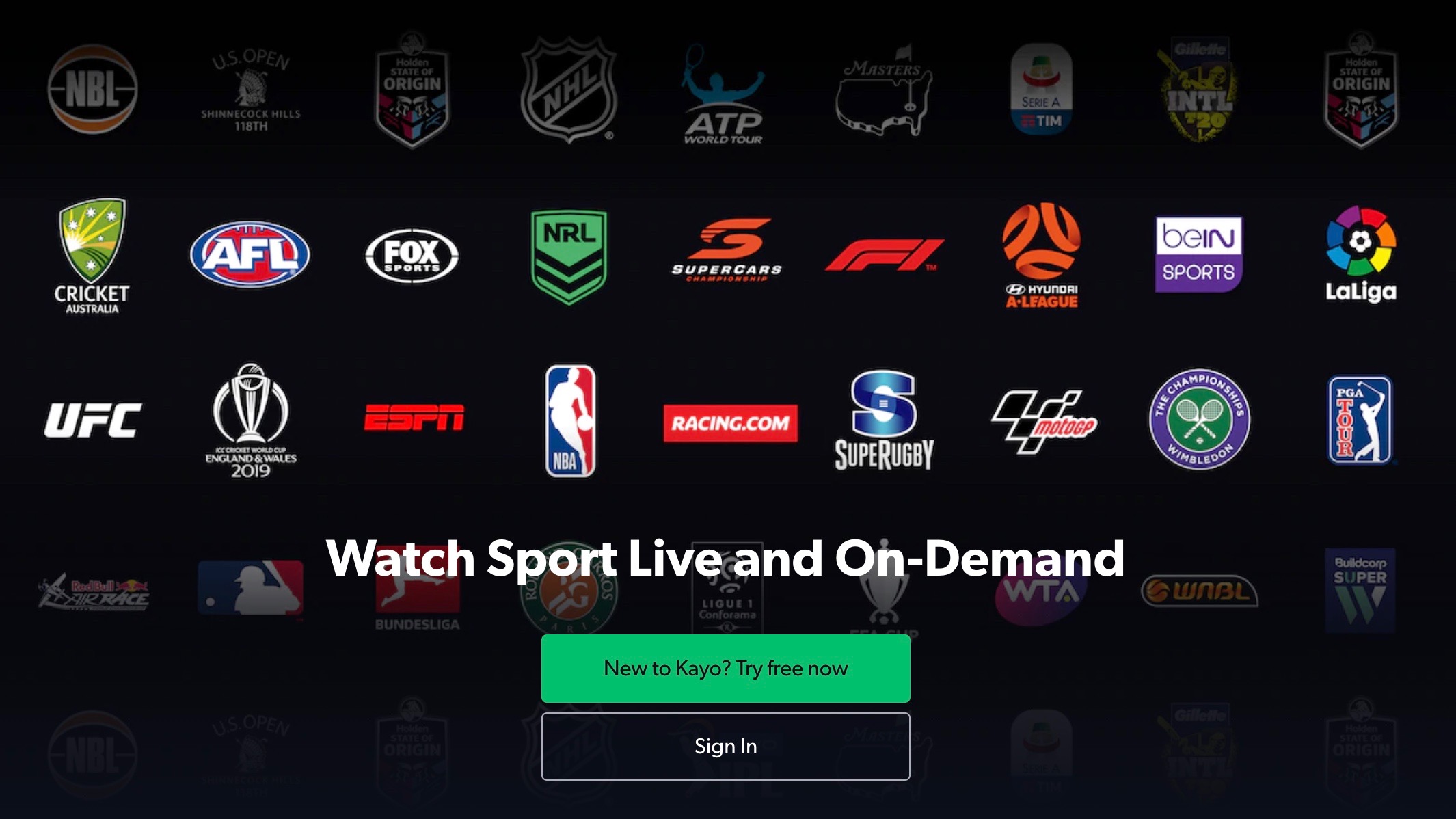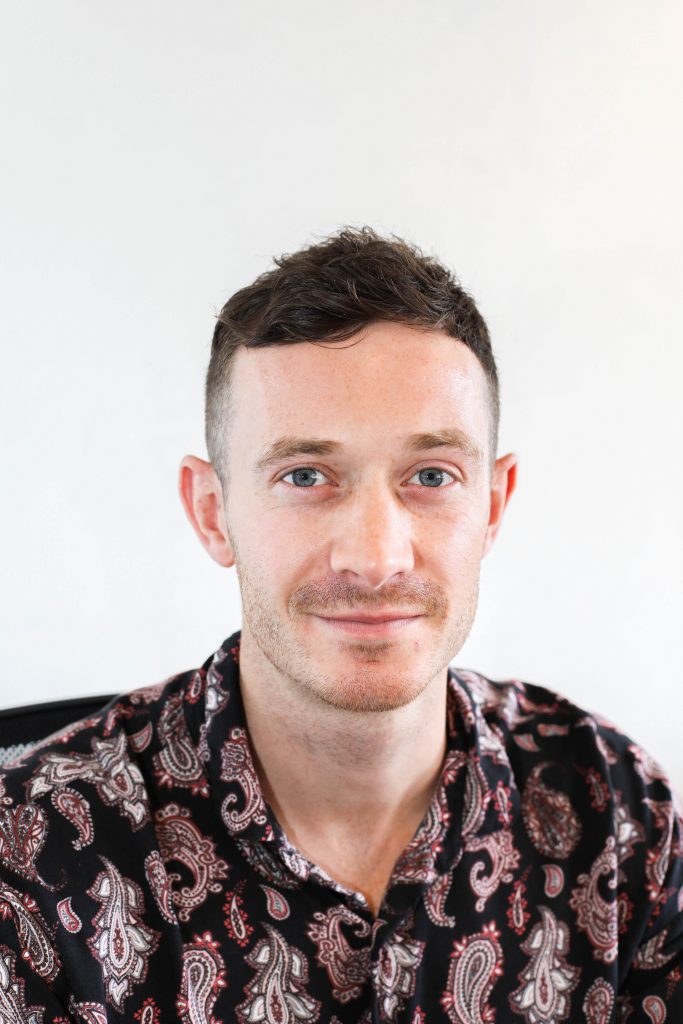 Australian pay-TV organisation Foxtel is launching a free version of its sport-centric streaming service Kayo in 2021. This follows a difficult year for the streaming service that saw its subscriber numbers recover to over 600,000 after suffering a significant decline following the initial COVID-19 outbreak.
The pandemic-enforced postponement of live sports highlighted just how heavily pay-TV and sport-centric streaming services' value propositions rely on them to drive and retain engagement. Filling schedules with re-runs, docuseries, interviews and archived footage were stopgaps that failed to stem the subsequent churn which these weakened services suffered.
Kayo reported 408,000 paying subscribers in Q1 2020, which then plummeted to 272,000 on the 2nd of May. With sports' return providing starved sports fans with an immediate entertainment fix, Kayo has recovered strongly to almost triple its subscriber base from the dip in May. According to News Corporation's fourth quarter (Q2 2020) earnings, by June 30th Kayo had recovered to exceed its pre-pandemic paid subscriber base of 419,000, which had increased to 542,000 as of August 4th. COVID-19 has had a longer lasting effect on the companies' subscription video services segment revenues, decreasing $129 million AUD ($92 million) year-on-year (YoY), with $53 million AUD ($38 million) attributed directly to the COVID-related fallout. This included lower commercial subscription revenues resulting from the closure of pubs, clubs and other commercial entities and reduced advertising income due to the recessionary impacts of the pandemic.
In order to diversify away from dependency on subscription revenues from its sports streaming service, Foxtel is launching a free ad-supported tier of its streaming service next year. Kayo hopes to entice more advertisers and new audiences to the service, and following a five-year extension to its existing broadcast rights deal will make Supercars the first sport available on the ad-supported video on demand (AVOD) service.
Foxtel's CEO Patrick Delany told those at Foxtel's showcase virtual event:
'We see this as a way for consumers to experience Kayo without a credit card and a way for subscribers to continue their Kayo experience if they paused their subscription after a big event or at the end of their favourite sports season'
Foxtel envisages this strategy will present an opportunity to deliver advertisers greater reach, while also targeting sports fans who have yet to allocate their finite income for the premium subscription tier. This strategic pivot into AVOD will increase the acquisition funnel wider than the pureplay sports subscription proposition which it currently offers. Freemium Kayo will include clips, repeats, shows and statistics alongside a selection of live sports. It is also an acknowledgment that relying on subscription dollars to recoup rights' investments is a difficult objective, even before the pandemic hit pause on all live sports, thus making the justification for owning a sports-only subscription harder.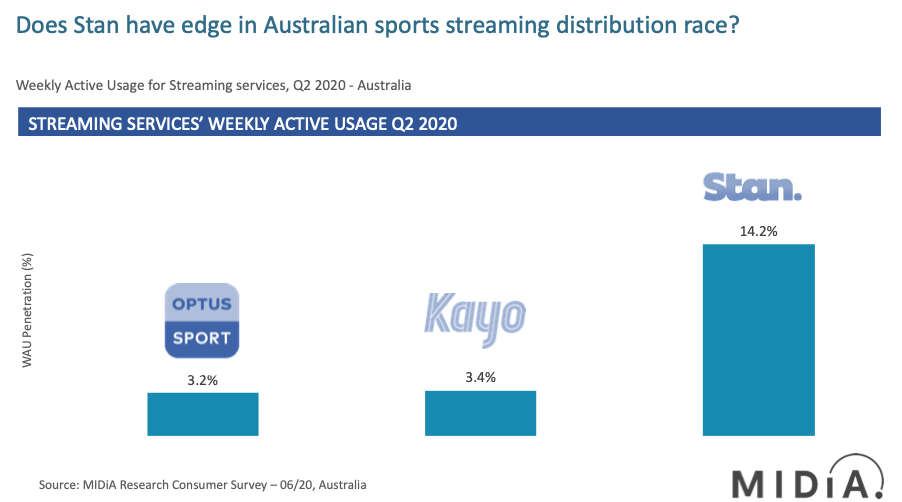 The AVOD model offers increased exposure for niche sports struggling to reach large enough audiences to grow when stuck behind a paywall. This is particularly pertinent given the soon-to-be announced new Rugby Australia broadcast deal. Rugby Australia has been vocal about partnering with a service harbouring a sufficient audience base as it hopes to grow its reach and engage with a larger fanbase. Current tenants Foxtel submitted a tender a few weeks ago, while Nine Entertainment offered less money ($30 million AUD, or $21 million); however, owning a larger audience could be the clinching factor. With Rugby Australia placing emphasis on reach over revenue, this could expedite the rate at which Foxtel adds more live sports onto its free tier as it looks to drive its subscriber numbers to compete with the two million (3x Kayo) that Nine-owned Stan harbours.
With COVID-19 exposing the vulnerability of pureplay sport streaming services, the importance of building out a robust and downturn-proof offering is fundamental to the viability of these currently additive services. With this we will see a lot more sport-centric services experimenting with complimentary AVOD models as reaching digital natives becomes the rights holders' main prerogative.
Trending