Four Principles for Marketeers to Achieve Business Growth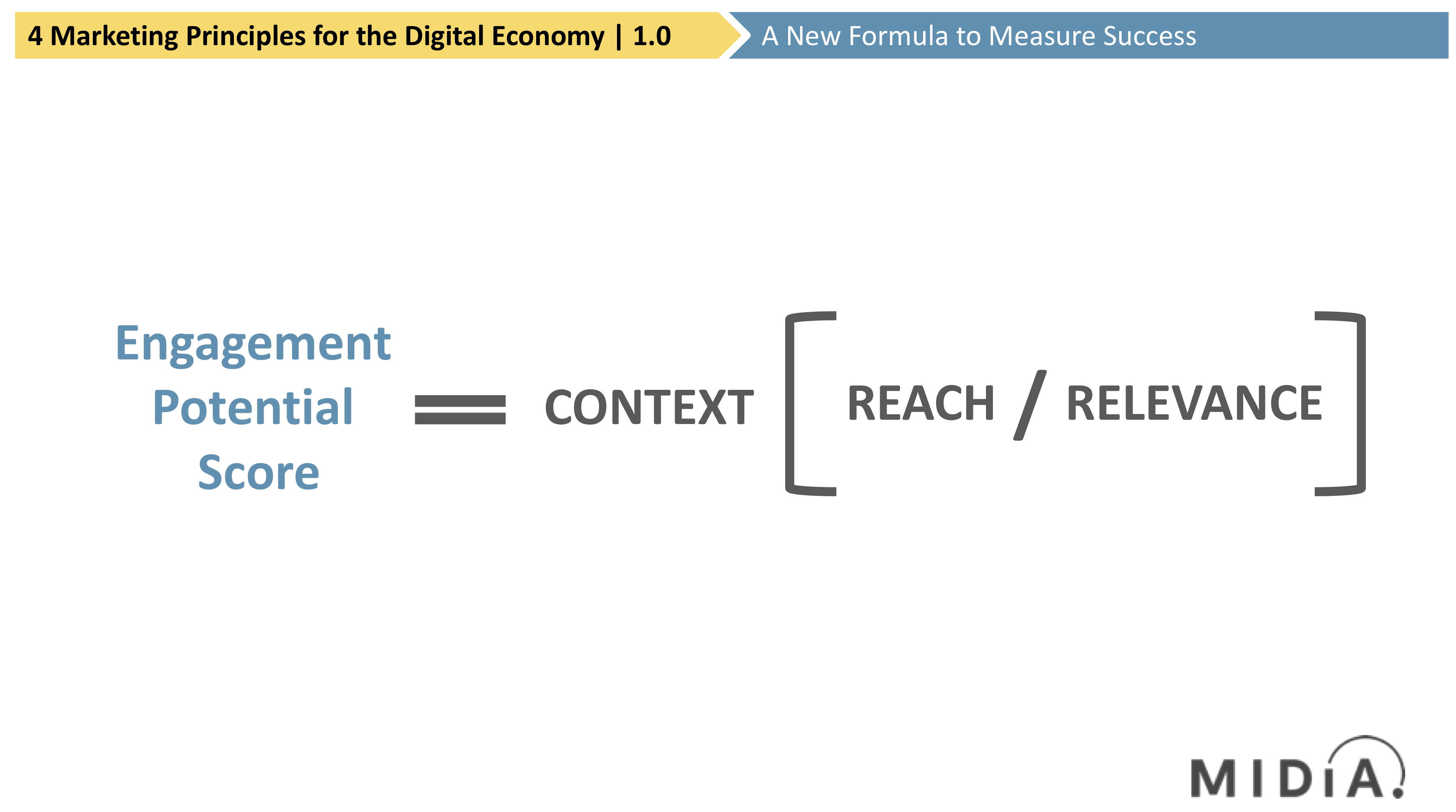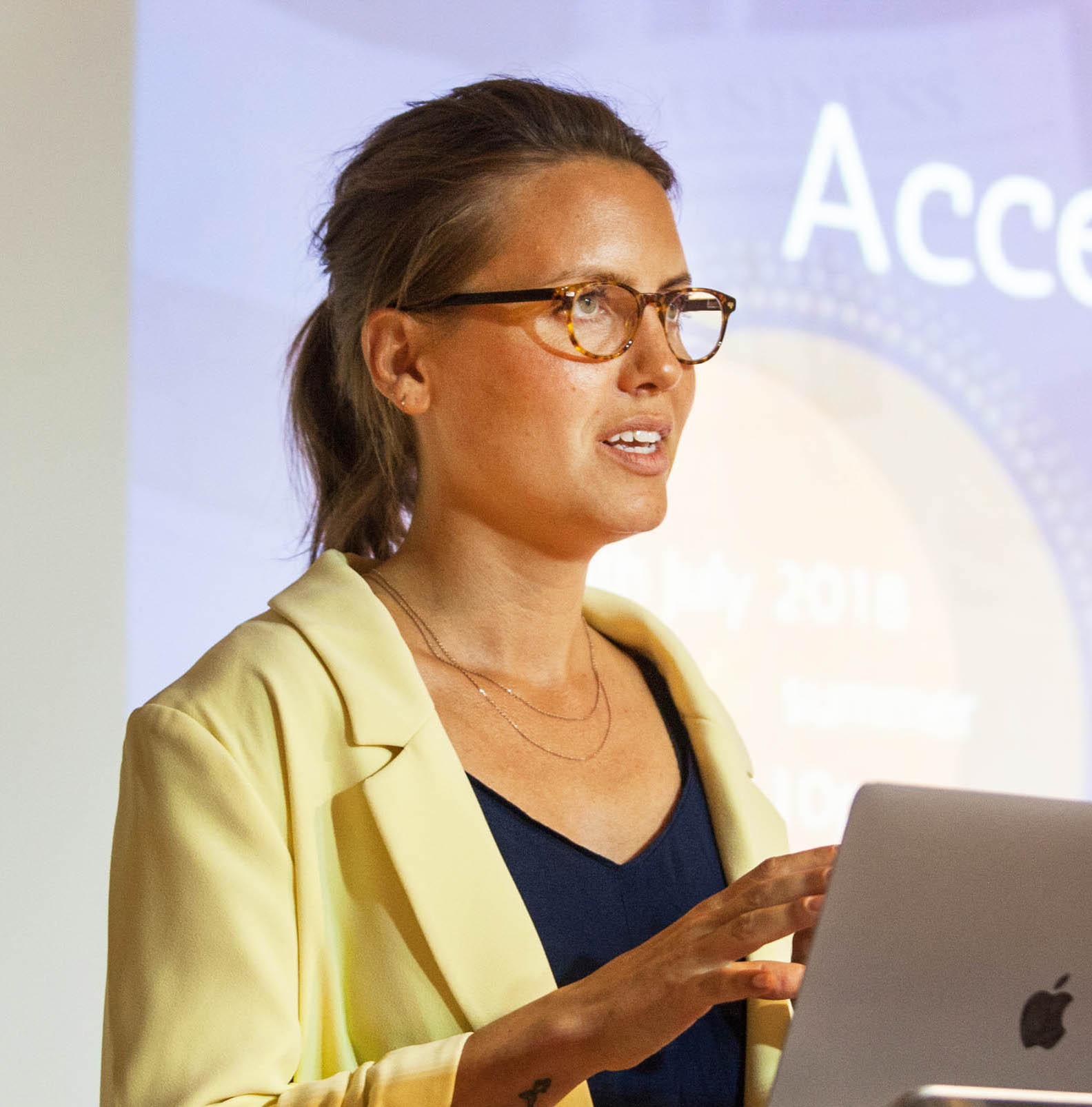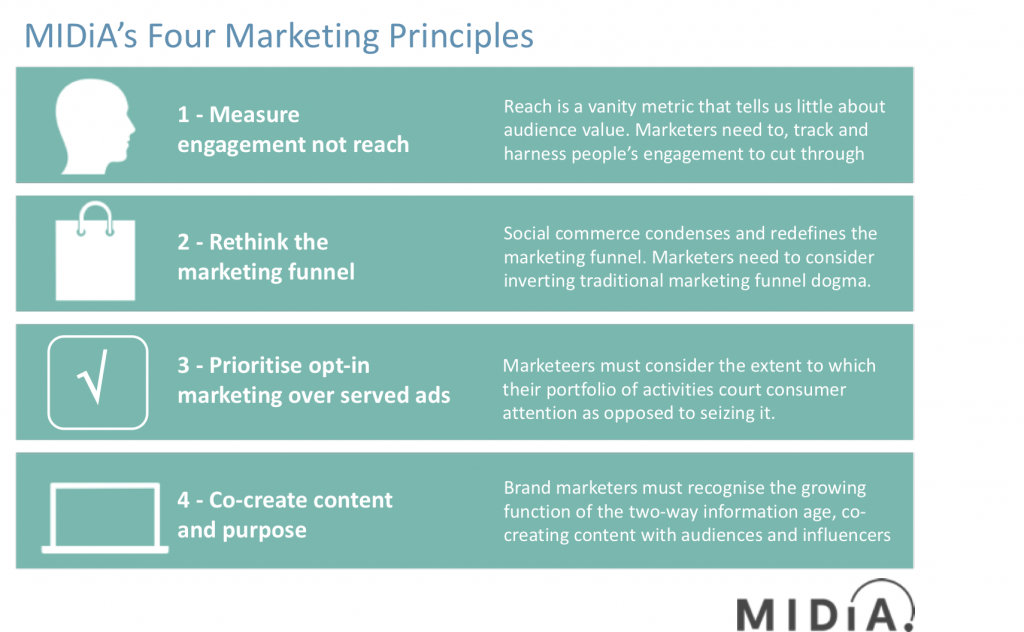 The ascent of the digital content economy has wrought radical change to marketing principles, the consequences of which have not yet been sufficiently internalised in marketing strategy and tactics. MIDiA Research has published a report detailing four principles that will equip marketeers with the mindset and tools to achieve business growth via successful marketing in the rapidly evolving digital economy.
1 -Measure engagement not reach: First and foremost, we challenge marketeers to re-consider their use of reach metrics in light of audience relevancy potential. This targeting framework must take account of the fact that the context within which a message is delivered can ultimately override any potential engagement from a relevant audience. Ad formats that challenge and disrupt otherwise self-selected content by hyper-lean-in audiences are not only not effective in and of themselves, but can set brand perception back.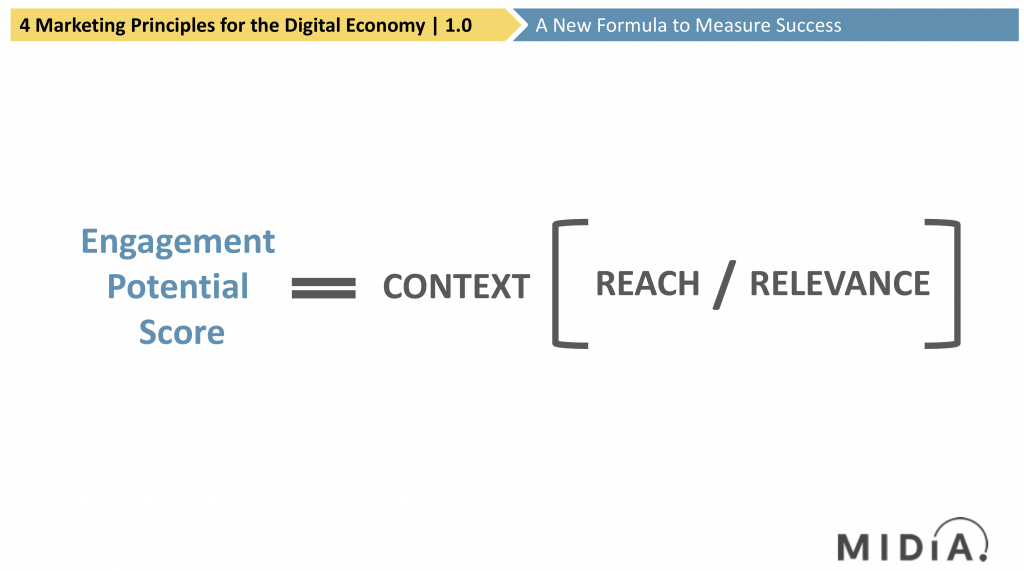 2 - Rethink the marketing funnel: The revolution that social eCommerce brings cannot be understated. Instagram is now a shop window and check out all-in-one, thereby inverting traditional marketing funnel dogma. Smart execution on social media via influencers – soon to be undergoing a positive shift away from scepticism as ROI measures improve – offer untapped opportunities for brands to execute more cheaply and more effectively.
3 -Prioritise opt-in marketing over served ads: Marketeers must consider the extent to which their portfolio of activities court consumer attention as opposed to seizing it. Critically valuable consumers are increasingly alienated from delivered one-way messaging, skipping ads of all varieties in abundance, and at the same time actively seeking out messaging from brands at times and in contexts of their choosing – for example, on branded social media pages. These developments are reinventing our concept of advertising itself. Increasingly the lines between advert, sponsorship, branded content and content itself are blurring.
Featured Report
The Rising Power of UGC
About this report Audible Magic has commissioned MIDiA to produce a White Paper on the rising power of UGC and the untapped opportunity to monetise the growth in UGC consumer behaviours and new platforms....
Find out more…
4 -Co-create content and purpose: Successful marketeers active in the digital content economy are making strides in co-creating content with audiences, many of whom are creators themselves. This is evidenced in the genesis of influencer marketing as well as brands developing programmes to empower creators, building their work into their creative output. This is in part a function of renewed pressure for brands to have purpose and in part a function of the inescapable dialogue between consumer and commercial entity precipitated by the genesis of social media. There are opportunities and risks in this space, but ultimately brands cannot afford to not recognise the nascent function of the two-way information age.
The full report, Four Marketing Principles for the Digital Economy, is available to subscribers here.
Trending