Eleven Sports Loses Serie A Rights As Partnership With IMG Ends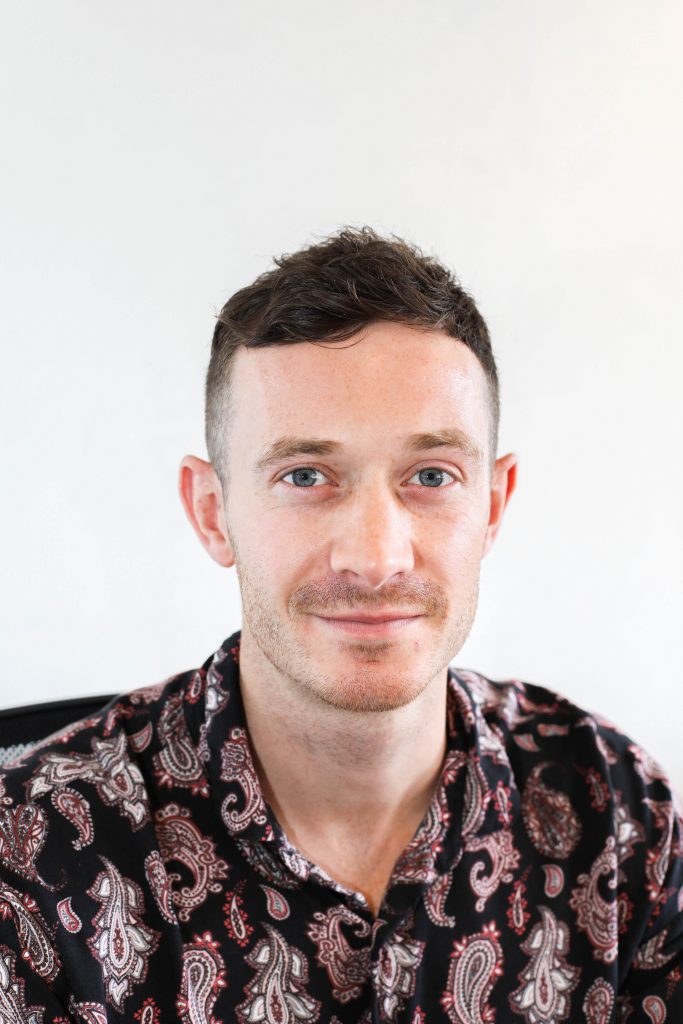 Eleven Sports, the fledgling sports-centric streaming service has lost the UK and Irish rights for Serie A and Eredivisie, following a strategic decision to 'amicably' end its partnership with international rights agency, IMG.
In an announcement via social media, Eleven Sports informed service subscribers that they will no longer be able to view Serie A and Eredivisie content from March.
Eleven yields these rights to competing UK broadcaster Premier Sports and additionally Chinese Super League rights, in a 'monumental deal' that adds premium foreign rights to Premier Sports' limited current offering of NHL, Scottish cup games football and PRO14 rugby.
Having snapped up these rights, Premier Sports is offering Eleven Sports customers a reduced price of £5.99 ($7.82) a month, until normality resumes in August 2019 when the subscription price will return to £9.99 ($13.05).
With MIDiA Research's Q4 quarterly survey illustrating that a meagre 0.1% of the UK population pays for Eleven Sports, this isn't a large customer base that Premier Sports can hope to attract. What's worse news for Eleven, however, is that its current offering (reportedly solely La Liga) for UK football fans will simply not work in enticing a sufficient subscriber base to recoup its investment, when its previous proposition, which included Serie A, Chinese Super League and Eredivisie, was not compelling enough. Eleven's last-ditch effort is to decrease its own price point from £5.99 to £4.99 ($6.52) while it continues to look for 'new rights opportunities'.
Hero to zero in six months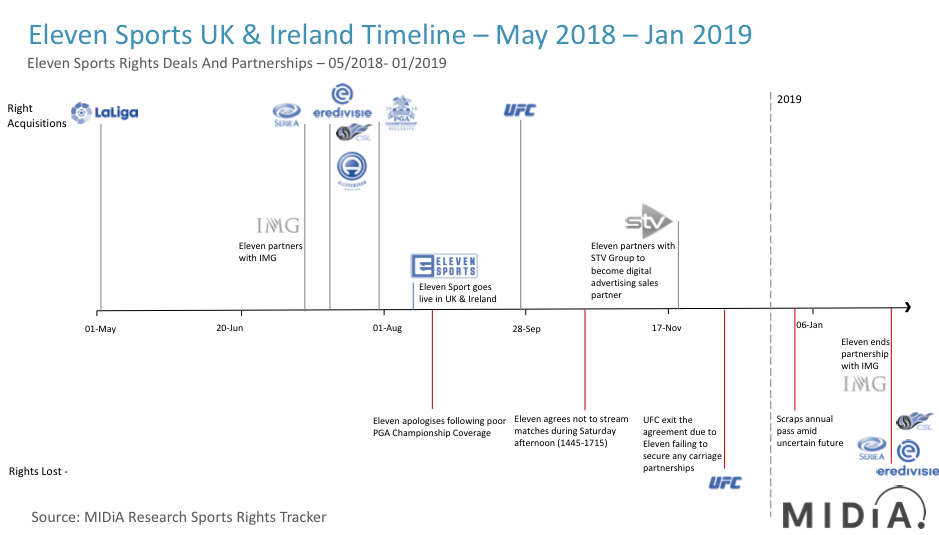 Sometimes taking the road less travelled is the wrong path
While streaming insurgents such as DAZN have successfully disrupted international markets, Eleven shows that markets like the UK are hard to enter with a sub-prime content proposition. Customers are unwilling to replace a service which holds premium domestic rights with one only offering niche and non-domestic rights, as these have a lower value proposition, regardless of price.
DAZN up to this point has stayed well clear of entering the UK market (although it is based here). Rather it is forming strategic relationships with key rights holders by acquiring their international rights. DAZN has more recently started buying up smaller rights bundles for premium domestic rights, winning minor rights for Serie A in Italy as well as MLB in the US, two big statements. It also recently expressed interest in rights for German Bundesliga.
It should be noted that this is only the UK & Ireland arm of Eleven which is seemingly doomed (barring a major strategic overhaul), as Eleven operates channels in eight markets serving more than 17 million customers, where it offers higher-tier rights such as the UEFA Champions League. This goes to show that with the right blend of premium domestic and foreign rights, a content proposition can be compelling enough to entice a sufficient audience, it will just cost a lot to do so.
Trending