Bundesliga Offers Reality Check for What to Expect of Sport Post-COVID-19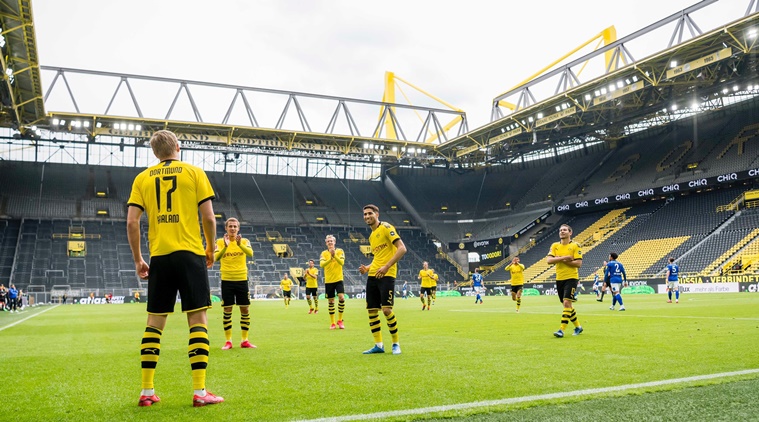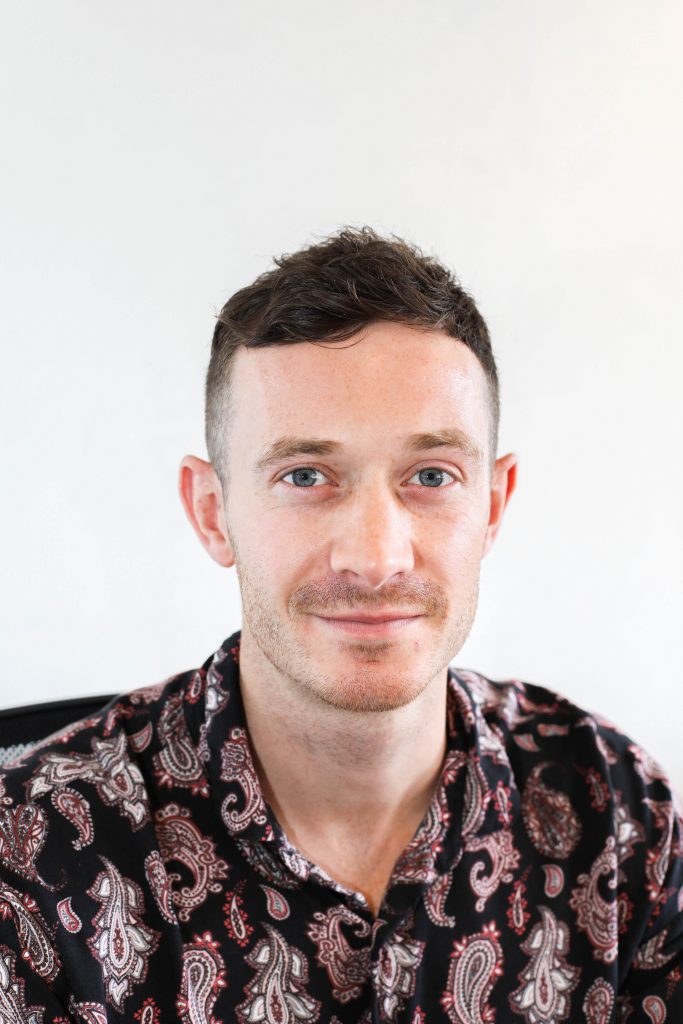 Football (via the Bundesliga) finally returned to screens last weekend, not only serving starved sports fans with content during lockdown, but more importantly demonstrated what we can expect live football to look like in the coming months.
Eerily empty stadiums are for now the social distancing norm for the Bundesliga
The Bundesliga threw itself into the spotlight last weekend, becoming the first major European league to return to 'live' with six games on Saturday and another two on Sunday.
Viewers of the broadcasts will have noticed the strict restrictions imposed for the games to be allowed and the season concluded:
Empty stadiums – albeit roughly 200 people were allowed into grounds, roughly half around the pitch (such as players, coaches, ball boys) and the rest in the stands (comprised of security, medics and media)
Disinfected balls – with ball boys well equipped to sanitise the balls before the game and once again at the half
Socially-distanced substitutes – wearing masks and dispersed around the bench and in some cases in surrounding seats usually filled by roaring fans
Awkward celebrations – with elbow bumps replacing embraces and high fives, as well as players deliberately running over to empty stands to celebrate*
Kicking boots – replaced shaking hands between players and match officials
Unnerving post-match interviews – with players and managers interviewed two meters apart, while news conferences were conducted via video conferences
*Not all rules were adhered to however, with several players embracing following goals scored.
The absence of crowds is dulling the beautiful game
Spectators argued the otherworldly matches that took place resembled meaningless training games, more so than tilts of monumental significance, considering the financial implications at stake for teams facing the drop (relegation) and European qualification.
Even with games returning back to our screens, some fans tweeted that they still miss it just as much, if not more following the haunting exhibitions put on at the weekend, especially the nil all draw Paderborn and Fortuna Düsseldorf presented fans with. This rush to get sport back not only risks the lives of players and their families, but also the long-term consumer engagement with the game.
The return of the English Premier League (EPL) is already showing COVID-19 complications
EPL teams returned to training this Tuesday, following the unanimous vote announced at the 'Project Restart' meeting on Monday. Not all players agreed with the decision, with Watford's Troy Deeney opting to put his families health first and snubbing a return to training. It appears his actions were not only sensible but also justified considering Watford and Burnley yesterday confirmed positive coronavirus test results during day one of training resuming.
With 92 fixtures remaining, and a flexible June 12th start date nearing, these positive test results could deter players from participating further until health and safety is prioritised over the commercial and fan-led eagerness to return to live action.
In MIDiA's latest pandemic-poll we asked consumers, "when Covid-19 social distancing measures start to be eased, which of the following do you look forward most to doing again?". Only 13% of UK consumers surveyed chose watching live sports as a priority. Unsurprisingly, 61% of consumers reported seeing friends and family as their priority once lockdown is lifted.
However, alarmingly for sports, more consumers (15%) would prefer to go to the cinema than watch live sports. Has the previously ingrained live sports activity been disrupted for good as fans learn to live without live sports in the lockdown era? Considering in Q4 2019 (pre-pandemic) 38% of UK consumers watched live sports on TV (source: MIDiA Research), it would appear that the very proposition of live sports as a premium form of media consumption is now at risk
The EPL is set to lose over $1 billion in matchday revenues from the prospect of not only playing out the remainder of the 2019/20 but also potentially the 2020/21 seasons behind closed doors. Now with the appetite for live sports consumption appearing to wane, the spectacle of football as we know it may just have changed forever.
Australian Football League (AFL) engagement provides timely reality check
Audience figures for the AFL which kicked off its 2020 campaign behind closed doors, raised concerns over playing games in empty arenas. AFL players are used to playing in front of more than 90,000 fans, so removing that atmosphere will inevitably impact the overall experience.
During the opening weekend of the AFL season this March, the league saw stark contrasts in viewing statistics. While first half viewership was up, the second halves showcased an alarming alteration with Channel Seven and Fox Footy experiencing substantial declines compared to last years' numbers. The opening weekend overall saw a significant declines in viewership year on year, explained by not only the secular decline in pay-TV subscriptions, but more significantly the inability to retain viewership for the entire broadcast.
Closed door stadium fixtures clearly do not provide fans with a compelling proposition and rights holders along with broadcasters will need to innovate in order to entice and retain viewers during the 'new' live broadcasts.
Finding a better way to cover live sports is now essential
While the debate over when is the right time to bring live sport back will rage on, clubs are exploring innovative approaches to improve the show and recoup lost matchday revenues.
Bundesliga club Borussia Monchengladbach is fixing the empty seat conundrum via introduction of cardboard cut-outs to support the 'Stay at home. Be in the stands' campaign. Each fan ordered cut out costs €19 (USD 21), with Gladbach reporting 12,000 orders received in early May, with around a quarter of the earnings going to charitable foundations. With Zoom experiencing a surge in adoption since lockdown commenced, Danish football club AGF Aarhus are planning to play in front of fans on the web conferencing app, imposed onto screens around the stadium.
Whether its via AR and VR, artificial crowd noise, alternative camera angles, second screen and interactive viewing, or mannequins, innovation is no longer around how to drive digital engagement during live sports' hiatus, but how to generate a sense of atmosphere for the fans during the live broadcasts.
Devoid of that familiar din and clamour from crowds of fans' rapturously responding to the live drama unfolding before their eyes, COVID-19 may have changed live sports as we know it forever, and outside of avid fans, sports reach could suffer irrevocably.
Legendary and tireless inventor Thomas Edison was quoted as saying, "There's a way to do it better – find it". This applies more than ever to the holders of sports future as they plan for a post-lockdown world.
Trending