Brand Awareness Is The Other Side Of Fandom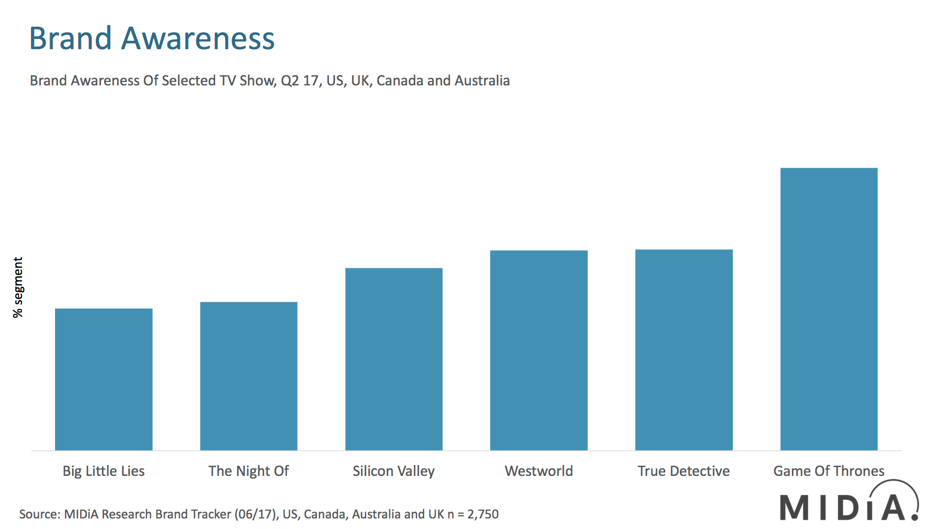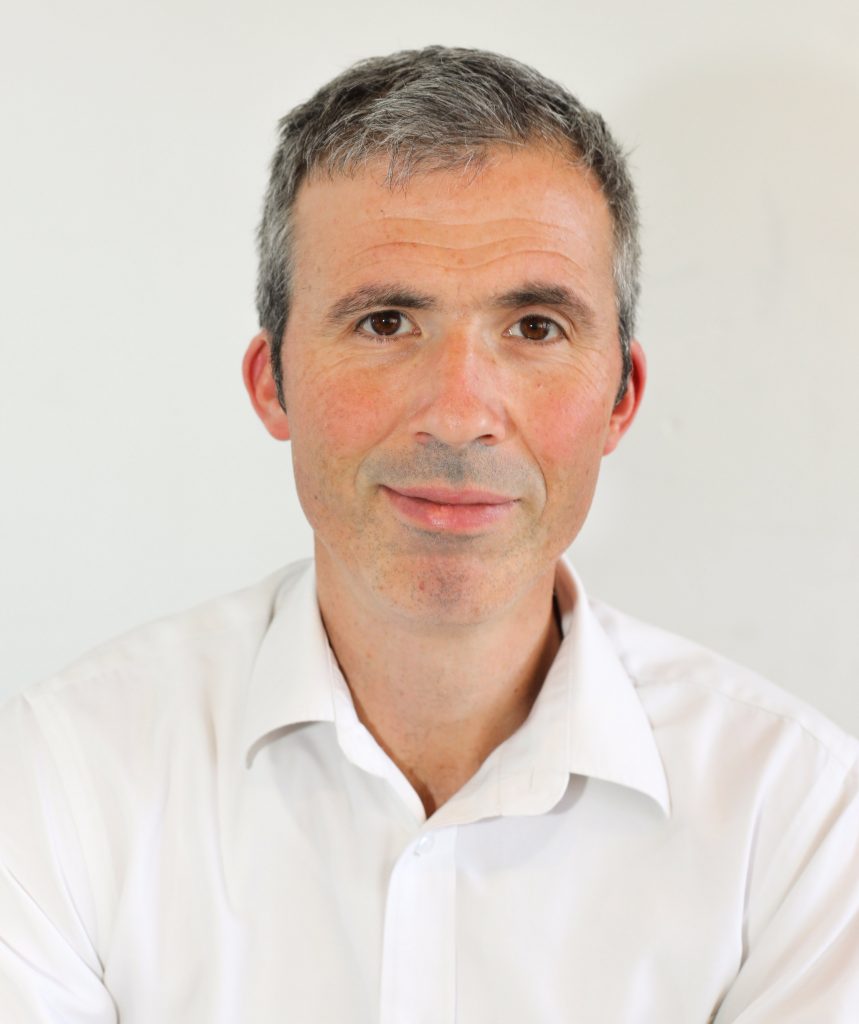 One of the many metrics we track in our new trends and insights offering, Video Trends by MIDiA, is the level of awareness audiences have of a TV show in a market. TV show awareness among consumers is the flipside of fandom. While TV networks have long been mindful of the importance of brand awareness in the marketing campaigns built around show releases, it is only in the streaming video age that consumers' passive awareness of a show has taken on such a high level of significance. For in the brave new world of Subscription Video On Demand (SVOD), networks have to meet their audiences where they are and compete against the myriad of distractions presented by the digital economy.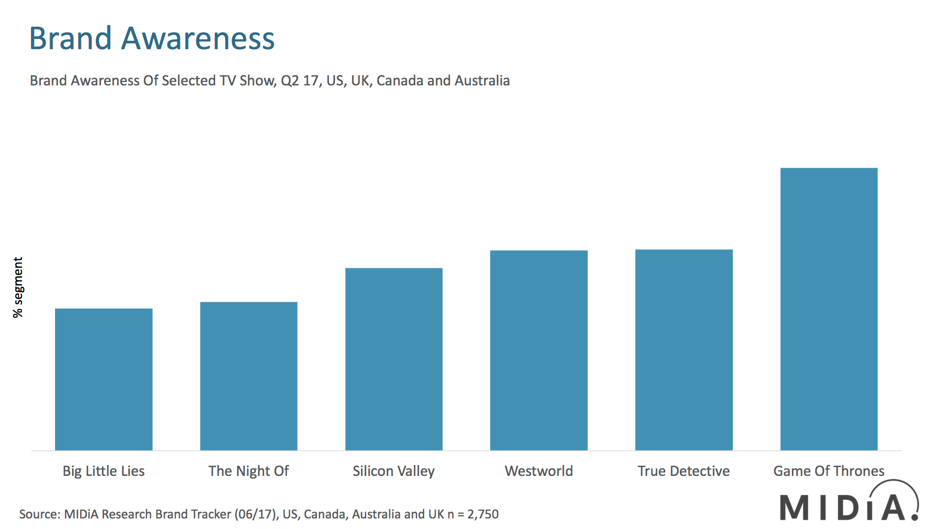 TV networks need the flagship productions to pull audiences into new productions
As the above chart from Video Trends by MIDiA demonstrates, in Q2 2017 HBO's Game Of Thrones was far more widely known to consumers than other scripted dramas in the network's portfolio. The fact that Game Of Thrones was so far ahead of the other productions is hardly surprising when one considers the marketing and production budget that has been invested into the flagship show. HBO has leveraged the viral success of Game Of Thrones to place its brand firmly at the forefront of video consumers' mind. The next step is for the Game Of Thrones association to lead to an uptick in audience awareness for the other shows in the HBO roster.
Successfully translating the success of Game Of Thrones into increased brand equity for HBO, means that the any potential down tick in network revenues after the completion of the series should be minimised. Increased brand equity from flagship productions therefore bolsters the future-proofing resilience of the network.
It's all about the TV show, not the network
As traditional TV audiences fragment and spend increasing amounts of time engaged in non-TV consumption activity in the digital landscape, traditional paradigms of the TV landscape gradually lose relevance. In the post appointment to view TV landscape, what resonates with audiences is content and not the provider. It's now become all about show and not about the network that commissioned it; in other words, a Game Of Thrones fan's default position is to identify with the show, rather than HBO, the TV network behind it. The challenge for TV networks, as they make the difficult transition from being a traditional TV network to becoming a next generation network, is how to increase their brand equity ratio with digital audiences. Enlarging that ratio is now a strategic imperative for forward-thinking TV networks.
Get in touch with us here if you would find out more about Video Trends By MIDiA.
Trending