Bain Capital Fashions Itself Goal-Scoring Opportunity with Tabled Serie A Offer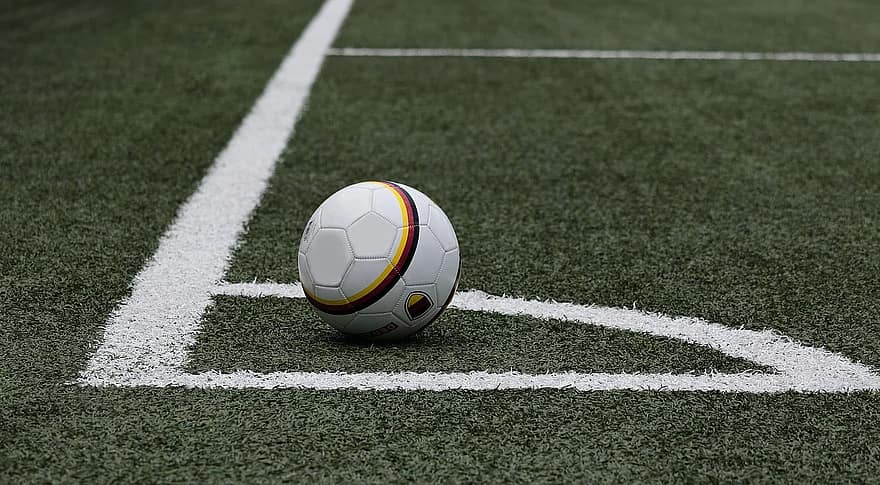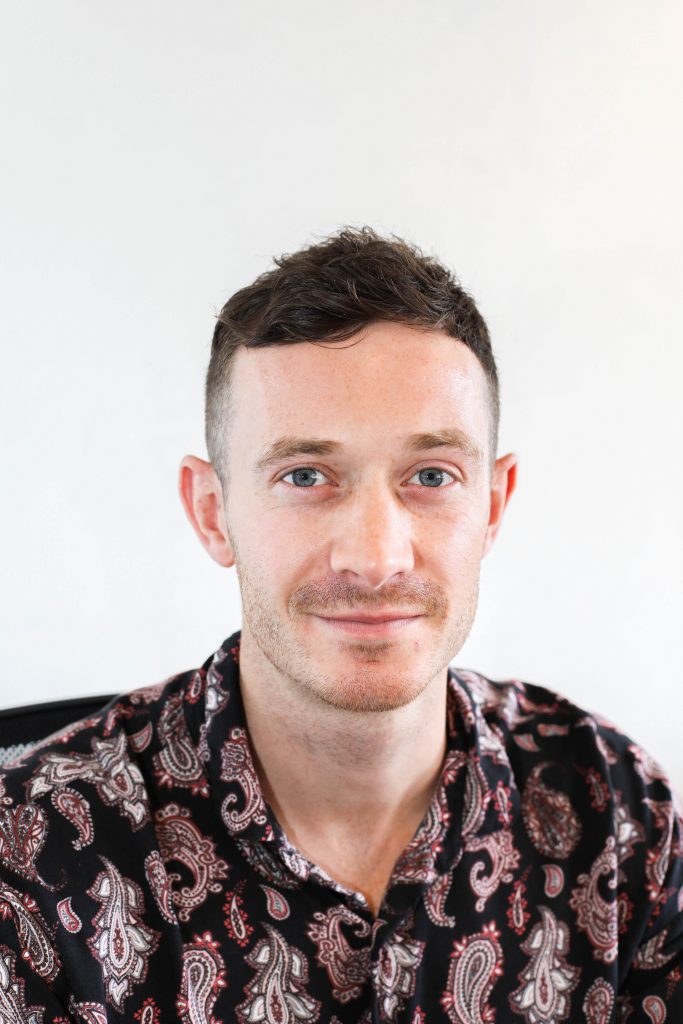 Italian football league Serie A is attracting suitors for an equity share, following a €3 billion ($3.4 billion) 'tentative offer' made by Bain Capital for 25% of the league. This opened up competition with equity rival CVC Capital Partners, which offered €2.2 billion ($2.4 billion) for a 20% share back in May, valuing the major European league at €10 billion (€11.3 billion).
Three up front: Why is Serie A receiving sudden interest?
US private equity firm Blackstone Group Inc is the third company seeking to inject money into Serie A, looking to lend a €100 million ($113.4 million) loan to help clubs in financial trouble meet their costs during the pandemic-enforced postponement of live sports and resulting downturn.
Currently the Infront agency holds a six-year approximate €6 billion ($6.8 billion) minimum-guarantee agreement with Serie A to operate as its exclusive adviser on domestic and international media rights sales, with the deal expiring in 2021. Infront prepared rights packages to Serie A, the TIM Cup, and TIM Supercup, for an initial three seasons, followed by a three-year triggered extension clause which gave the league €1 billion ($1.1 billion) annually. The agency reportedly collects €40 million ($45 million) for every €1 billion in sales generated.
Serie A, like other rights holders is exploring options to procure financing to help mitigate the losses experienced as a consequence of COVID-19.
CVC had entered an exclusive six-week negotiating period after tabling its €2.2 billion offer for a 20% stake in a new company, that would manage the league's media rights sales, Serie A's international trademark and commercial development. According to the FT, the agreement also includes the part-financing of a new investment fund responsible for construction and maintenance of stadium development.
CVC looked to expand its growing portfolio of sporting investments, following several moves in Rugby, Formula One and MotoGP. The deal would significantly help Serie A's finances, which has not only fallen behind rivals English Premier League, Bundesliga and La Liga in terms of media rights and audience, but also from the prospect of losing €650 million in terms of broadcasting, sponsorship and matchday revenues, if the remainder of the season was cancelled due to COVID-19, according to KPMG.
The obstacle for CVC and other interested parties is that under the Melandri Law, no single entity can own all broadcast rights, however it is argued that the legislation should only apply to broadcasters of live games and not intermediaries.
Fortunately for Serie A, broadcasters and fans starved of domestic football since March 9th, the league is due to resume this Saturday June 20, and with an August 2 completion date, fans can expect a plethora of fixtures almost daily.
Looking for a self-assist via media rights deals: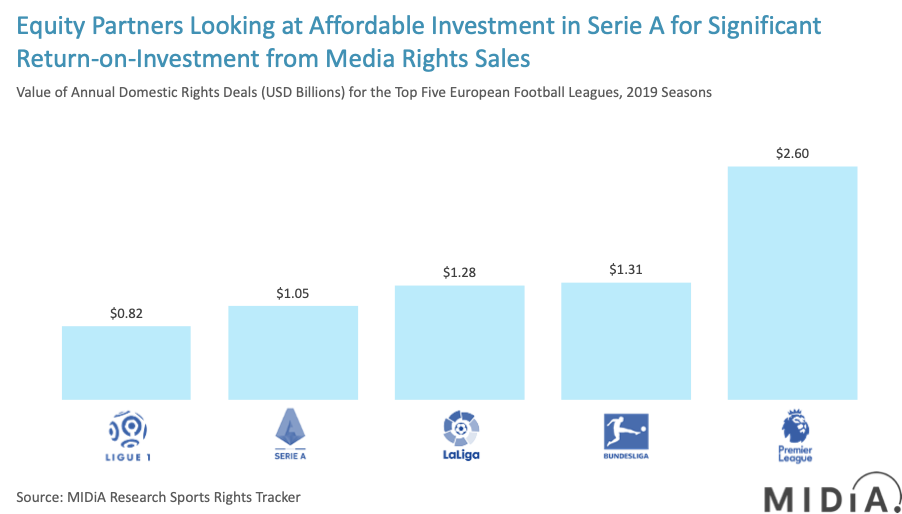 Should Serie A accept CVC's proposal, the equity firm would obtain a role in selling broadcast rights for 10 years from 2021. With the equity firm known for chasing revenue over long-term sustainability and reach, football fans could be forced to fork out for the viewing privilege.
Bain's bid values the league at €12 billion ($13.6 billion), €2 billion ($2.3 billion) more than CVC's valuation, giving the league food for thought for who to partner with. Bain's investment is reportedly driven by a desire for acquiring a share of the $1.5 billion the league generates in media rights deals annually.
Granting equity firms a voice in decision making will encourage the league to choose revenue over reach, at a detriment to loyal fans. This will be a cause of concern for streaming insurgent DAZN which owns the exclusive rights for 114 Serie A games per year, with Sky Italia owning the other 266.
DAZN, which informed rights holders of its intention to defer rights payments on account of financial pressures due to COVID-19 and subsequently seeking financial aid, will now be viewed as an unattractive distribution partner with the equity firm's main prerogative to drive annual revenues up from the current $1.5 billion generated. With the current three-year rights cycle expiring at the end of next season (2020/21), the bidding war for a seat at the table is only going to heat up further.
Trending